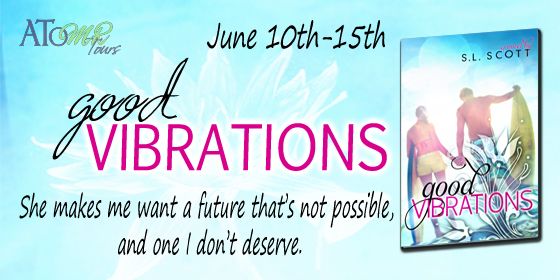 I grab her exploring finger just as it reaches my happy trail—a trail that if I let her wander down further will lead us to do things we can't take back. Things like three-word phrases being confessed that would end me if I was rejected. Things like selfishly wanting to own her body and doing things to her that would make my fantasies blush. And things like making her promises too soon that won't do either of us any good. She makes me want a future that's not possible, and one I don't deserve.
Listening to my ego got me into this situation. Will listening to my heart get me out?
Release date: June 10, 2013
Goodreads
Buy Link: Amazon
My Review:
Good read, very YA, engaging, romance, drama, coming of age, summer fun read...
Those are just a few of the words that pop in to my head for this story. Good Vibrations is a fun summer read, not just because of the title, but the overall story line.
The initial chapter and the meeting of Mallory and Evan was a tad bit unrealistic. I don't know many girls, including myself who would get in a car with a strange guy let alone in a state you've never been to. But that is the fun of fiction and the fun of a summer read. It doesn't have to be realistic.
Obviously there is some serious chemistry going on between these two with Mallory winding up back at Evan's for an evening of smexiness only for the morning to be one of confusion and some regrets, kind of.
That's the thing with these two, they know they shouldn't be together, but need to be.
And though this is book 1 in a new series, the ending was smooth and clean. Definitely stood on it's own if you choose not to continue.
A really good fun summer read with smexiness, romance, drama, angst, love triangle, and overall shenanigans set in the glory that is Hawaii.
3 stars + 1/2
Definitely enjoyed the story enough to see what else the author has written. Stalker tendencies alerted.
a Rafflecopter giveaway
Author Info: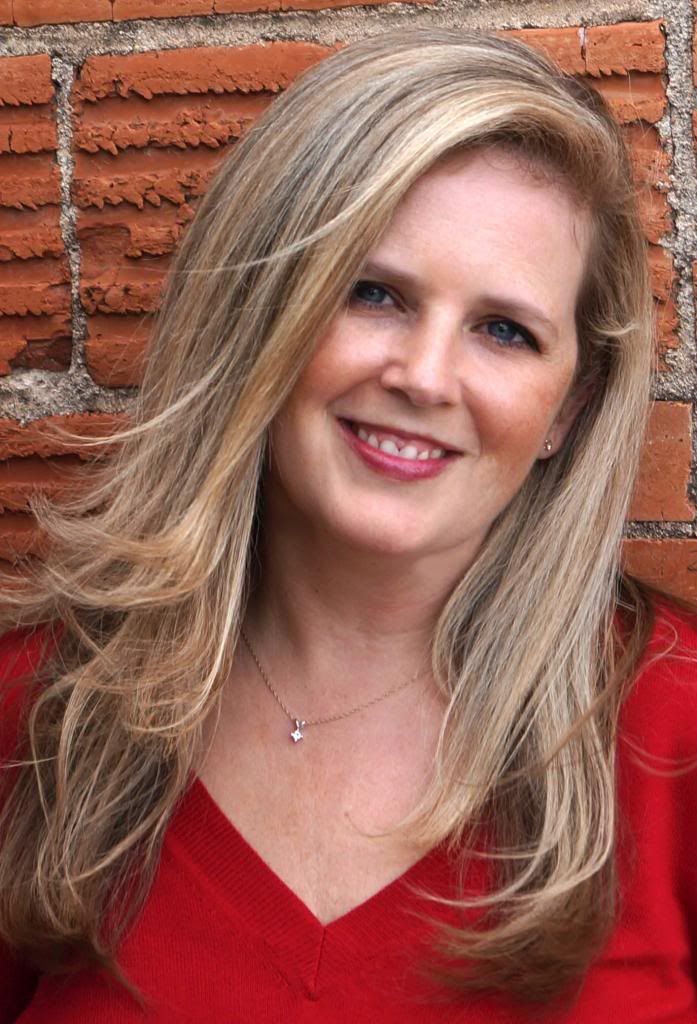 S.L. Scott has a degree in Journalism and is the author of the novels—Naturally, Charlie, and A Prior Engagement as well as several novellas, including Sleeping with Mr. Sexy and Morning Glory--all currently available on Amazon. Pursuing her passion for telling stories, she spends her days escaping into her characters, letting them lead her on their adventures. She is a Contributor to Huffington Post and writes for her own blog along with several other popular sites.


Travelling, music festivals, and surfing are a few of the hobbies she loves, but she doesn't get to enjoy on a regular basis. She has an obsession with movies, a varied taste in books, and collects Fitz & Floyd teapots. With a memory full of useless trivia facts, and a Keurig addiction, she loves a fun night in with her family as much as a loud night out with her friends.
Scott lives in the lively city of Austin with her husband, two young sons, and two Papillons, enjoying life in the beautiful hill country of Texas.
Blog | Facebook | Twitter | Goodreads | Pinterest
Amazon Author Page | Huffington Post
Follow the Tour!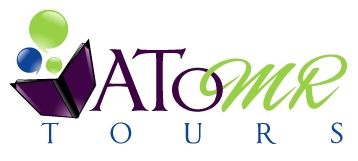 Website | Twitter | Facebook
Buy links are provided as a courtesy to the reader and do not constitute an endorsement by this blog or its owner. ARC provided by tour host.