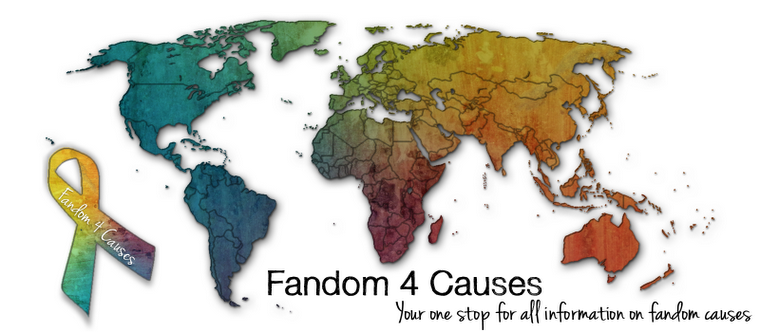 Fandom4Causes was founded to share information and links for ALL of the causes going on in the Twilight Fandom. With all the causes in the Twilight Fandom we wanted a place that was easy to navigate and would share all the information, not only about the causes but the resources as well. Our goal is to make sure that we can get the important information about so many worthy causes into the hands of as many people as possible.
Fandom 4 Causes | Twitter | To Affiliate | Post A Cause
Current Causes

On May 20, 2013, the Oklahoma City suburb of Moore was struck by a devastating tornado, leveling a school filled with children, demolishing the only local hospital, and flattening neighborhoods. More than 20 perished, including children, and rescue workers continue to search the rubble. Tornadoes also struck in rural areas of the eastern Oklahoma City metropolitan area and Shawnee, where two more lost their lives.
Please sign up to write a one-shot or short story, create banners to promote the stories, or beta for the participating authors. And above all, please give to the Red Cross, Salvation Army, or ASPCA if you can. All participants and donors will receive a copy of the story compilation and the knowledge that in someone's worst hour, they did something to give help and hope.
July 1, 2013: Sign ups close
July 7, 2012: Stories due
July 7, 2013: First round donations due
July 14, 2013: Compilation released for first round
Sept 1, 2013: Authors may publicly post stories
For More Info | Twitter

Fandom Against Juvenile Diabetes has one goal: to help find a cure for Diabetes.
This horrible disease affects many, young and old, every day. With the help of authors, banner-makers, betas, and donators, we can make this goal a reality.
What we want is all talented folks from each and every fandom to come sign up to be a part of this year's fundraiser.
Visit our blog, Twitter, and Facebook pages for all information you will need.
Please help us spread the word by posting on all of your social media accounts that you are writing for this cause (please do the same if you are offering beta services or banner-making expertise). A $5 minimum donation is all that's required to receive the compilation.
July 15, 2012: Stories due
July 22, 2013: Donations due
July 29, 2013: Compilation released
For More Info | Twitter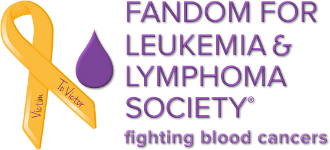 Has someone in your family been affected by leukemia? Have you always wondered what lymphoma really is? Fandom4LLS has formed to benefit the Leukemia and Lymphoma Society!
For a minimum $10 donation, you can receive a compilation of stories by Twilight, Hunger Games, and Harry Potter fic authors. The event is running from now until August 15th for author submissions and August 30th for donations.
We hope to make this charitable event a huge success, so please spread the word!
August 15, 2012: Stories due
August 30, 2013: Donations due
September 2, 2013: Compilation released
For More Info | Twitter