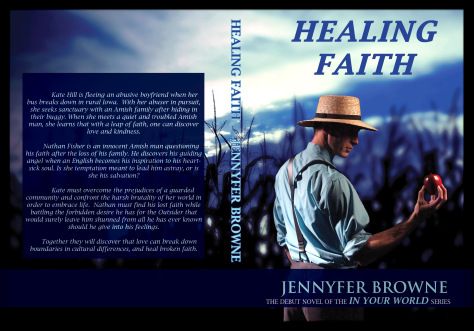 Kate Hill is fleeing from her abusive boyfriend when her bus breaks down in rural Iowa. With her abuser in pursuit, she seeks sanctuary with an Amish family after hiding in their buggy. She discovers a world unlike hers in many ways: full of love and sense of family that she had never experienced in her own world. But with the love also come prejudice and a faith that she has never experienced before.
Nathan Fisher is an innocent Amish man questioning his faith after the loss of his family. Struggling on his own to keep his family's farm working, he discovers his guiding angel when the English woman becomes his inspiration to his heartsick soul. He knows it would be wrong to fall for this woman, whom the Bishop says is merely temptation to lead him astray. But perhaps that is what his God has sent for him. A fresh start, even if it means the risking all he has ever known.
Kate must overcome the prejudices of a guarded community and confront the harsh brutality of her world when it comes to find her in order for her to find a life she can be proud to live. Nathan must find his lost faith while battling the forbidden desire he has for the Outsider that would surely leave him shunned from all he has ever known should he give into his feelings.
Together they will discover that love can break down boundaries in cultural differences, and heal broken faith.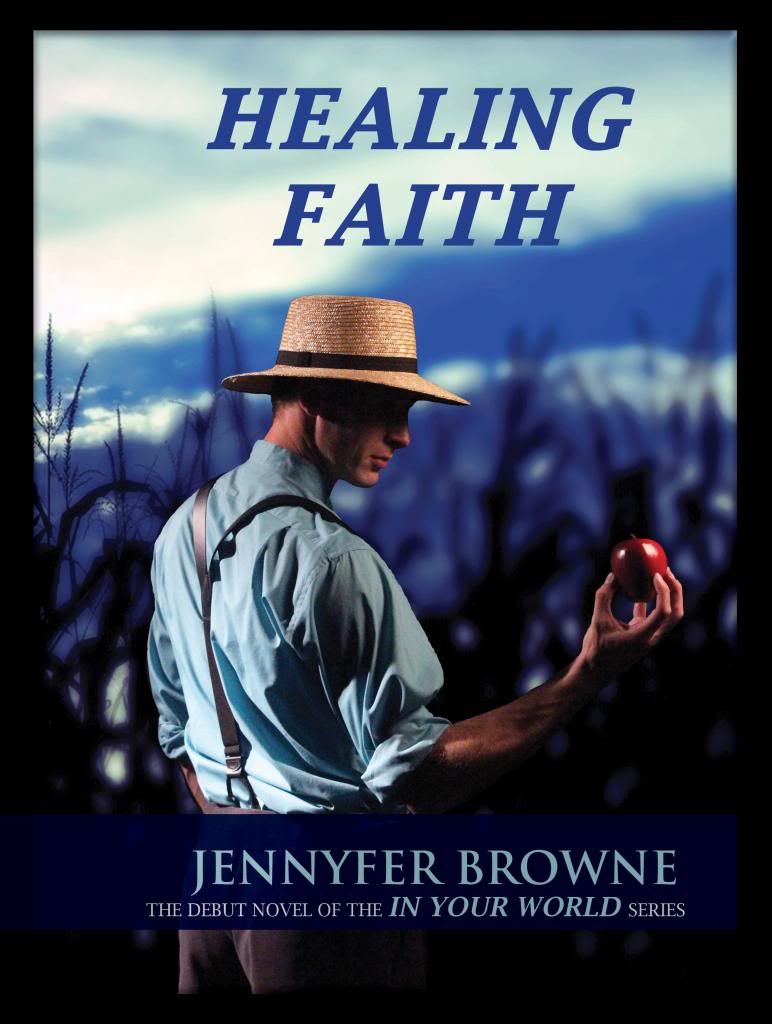 Expected publication: June 1st 2013
Stop by Jennyfer's Facebook page to enter the giveaway!
5 E-Books are being offered up to midnight est
Jennyfer Browne is a writer of fluffy romance, dark erotica and timeless love.
Like the devil and the angel on her shoulders, her writing plays to one or the other, allowing the muse in her head to run with any idea that strikes, rather than trying to stick to one constant.
You can find her typing away at her desk when she's not working her real job as a lighting mentor to future broadway designers at the local university.
Ms. Browne lives with her loving and patient husband and remarkably charismatic pre teen son who thinks she's the best mom ever.