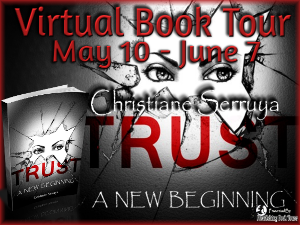 They are beautiful. They are rich. They are strong willed and successful. They have everything, but love. And each one of them has a dark secret looming in their past.


Sophia is a 25 year old Brazilian widow. Intelligent and ravishing, she flees from her own country after a tragic incident. Hiding from everyone and everything, she remains alone, torn between the love for a dead man, the torment of living without part of her memory and the fear of moving on.


Ethan is one of the most important tycoons in the steel industry. As the memory of an awful evening in his adolescence haunts him night and day, he keeps looking for an elusive woman whom he could love - and who would love him - as he never has in all his 35 years... Until he finds Sophia.


Alistair is a 34 year old powerful banker, searching for one–night stands with women who will warm his bed. And that he can punish physically to abate his anger for his late wife's black deeds and his own guilt for being such a debauched man for so many years. Any woman will do, and he has many to choose from, as they all fall instantly for his manly, devilish charming ways.


In Europe, in the months after October 2009, their paths will cross and clash. Who will win the prize of love?
Trust : A New Beginning
Trust Trilogy Book One
Genre: Adult Contemporary Romance
ISBN 13: 978-1480236295
Number of pages: 464
Buy Links:
Amazon | BN
Story Excerpt:
Saturday, January 16th , 2010.10 a.m.
Sophia opened her eyes to find Ethan seated on the edge of the bed looking at her, a mug in his hand, his hair damp from the shower, dressed in faded jeans and a blue turtleneck sweater that did wonders to his eyes.
"I could go for hours just looking at you."
She stretched, raising her arms above her head and entwining them; the sheets moved, showing a breast. "Good morning," she smiled at him.
Ethan put his mug on the bedside table. "Do that again and you're not getting out of this bed, Ms. Santo."
Sophia grinned wickedly and stretched again, this time writhing her body, sheets bunching at her waist.
"Vixen." Ethan bent to kiss her but she rolled to the other side of the bed and jumped to the bathroom.
"Don't move," she ordered. "I'll be right back."
When she emerged from the bathroom, he was in the same place, an amused twist on his lips.
"Good boy." She smiled and picked up his mug, smelling it. "Mmm!" She raised her brows to him and drank his coffee. He smiled at her impudent gesture. She tugged him from the bed by the sweater.
"Take it off," she commanded.
"You like to give orders, huh?"
"Sometimes," she smiled and quirked an eyebrow.
"Do you know how to obey?"
"Sometimes," he replied and took off his sweater.
"Let's see." She perched on the end of the bed, tapping her index finger on her lips,admiring his muscles as he moved.
"Now what, Ms. Santo?"She could see a bulge in his jeans, her lips twisted and curled unbidden. "Jeans.Off."
He peeled off his jeans, amused, and threw them on the armchair.'
"Briefs Off!" Her eyes gleamed and she bit her lip. He took off his briefs and stood proudly in front of her. He knew he had a great figure Sophia motioned, with her finger, for him to make a complete turn.
"Do you approve?" he asked huskily.
"Oh, yes, Mr. Ashford, I do!" she nodded.Jesus! The woman is hot.Sophia rose from the bed and circled him, her fingers tracing his chest and his shoulder; she ran her hands over his arms and his buttocks, without touching his straining erection.
"A fine specimen, Mr. Ashford." She pinched his chin lowering his head a bit, to better look at his azure eyes. He hadn't touched her and she was already turned on.
"A very fine specimen," she murmured. He let out a laugh.
"I will tell my personal trainer that I made the grade." He grabbed both of her wrists in his grip behind her back and pulled her flush onto his body."I wasn't finished, Mr. Ashford," she frowned at him.
"Seems I'm not that good at following orders, Ms. Santo.
"She smiled at the admission.
"Ethan. I never thought you would be." And pressed tighter to him, parting her lips.
They met halfway and he savaged her mouth, leaving Sophia with no ability to think.
Giveaway:
a Rafflecopter giveaway
Author Bio:
I live in Rio de Janeiro, Brazil, with my husband and two daughters. I'm a lawyer, who specializes in cases of sexual abuse and violence against children and women. I also have a Masters in Business Law and a BA in Fine Arts. I've always loved to read, write and listen to music. I lived and studied in England, France, Italy and Switzerland. Traveling is one of my passions - as is keeping fit and healthy. After twenty-two years of practicing law, I decided to give writing a go. And - amazingly - it was just the piece that was missing in my life.




Website | Twitter | Facebook
Buy links are provided as a courtesy to the reader and do not constitute an endorsement by this blog or its owner.