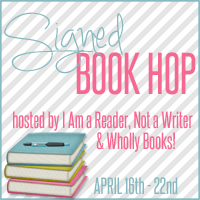 Signed Book Giveaway Hop!!
There is nothing more thrilling than having a signed copy of a favorite book by the author. I have been lucky enough to win a few giveaways myself and I can tell you from personal experience, the smile that lights up your face stays with you for days!
My selection of fantastic stories are from the
Here is your chance to win a signed paperback from
one of these wonderful authors:
Lisa Bilbrey | Michele Richard | B.F.Betty | Lorenz Font | R.E.Hargrave
S.A. Jones | Elizabeth M. Lawrence | M.B. Feeney
These ladies are generously gifting a signed copy of their individual books!
We Will Have 2 Winners - Your Choice Of Bundles!
Here are the books we have in the bundles: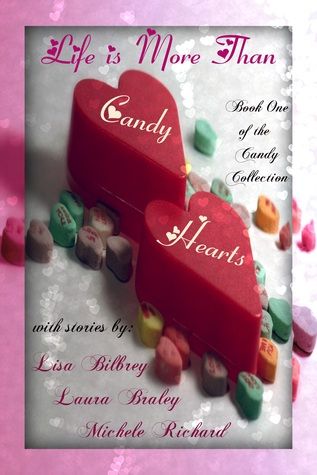 Signed Paperback of Life is More Than Candy Hearts
Meet Lisa Bilbrey:
Lisa Bilbrey is a mom of three and has been married to her high school sweetheart since 1996. Finding a love in the written word, she started writing as a way to express herself.
From the first word she wrote, she'd found her heart and soul.
Always willing to learn, she's spends much of her time trying to improve as a storyteller. She's been blessed to find Michele Richard and Laura Braley, both of whom she spends hours every day writing with.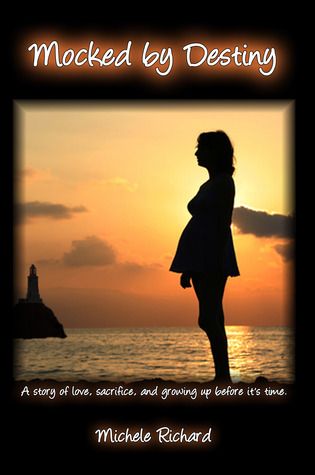 Signed Paperback of Mocked by Destiny
Meet Michele Richard:
Michele Richard has created the Mocked series. From Mocked by Destiny to the trilogy Mocked by Faith, she writes what comes from the heart. A wife and the mother of two preteen girls, she spends her days spinning tales about what happens when what you believe in mocks your every turn.
When she's not writing, her days are filled with her family, her bunny Geneva, and friends. Her greatest passions are learning new languages and traveling. She currently resides in the Northeastern part of the United States however; her family members live down the east coast as far as North Carolina.
Facebook
|
Blogger
|
Linkedin
|
Twitter
|
Twylah
|
Goodreads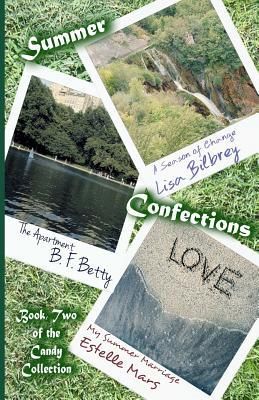 Signed Paperback of Summer Confections
Meet B.F.Betty:
B.F. Betty lives in a rural small town in Northern Texas. Her passion for the written words led her to a lifetime of searching for the perfect character that would carry her away to her happily ever after. Instead of waiting for them to find her, B.F. decided to search them out. With each new book, she finds another piece of happiness and joy.
Signed Paperback of Hunted: The Gates Legacy
Meet Lorenz Font:
Lorenz Font discovered her love of writing after reading a celebrated novel that inspired one idea after another. Hunted, the first book of The Gates Legacy trilogy, is her debut novel. Written in forty-five days, the grueling writing schedule was a personal challenge, even though she thought it was madness at first.
She enjoys dabbling in different genres with an intense focus on angst and the redemption of flawed characters. Her fascination with romantic twists is a mainstay in all her stories. She currently lives in California with her husband, children, and two demanding dogs.
Twitter
|
Goodreads
|
Facebook
|
Website
Signed Paperback of Harvest Treats
Meet Your Authors:


S.A. Jones is a military wife and mother of two boys. As far back as she can remember she has always written stories of some sort, and the times she can't remember, her mother has interjected that she was also a writer. As well as being a writer, Mrs. Jones is also an avid reader. She primarily enjoys thrillers, but is always a stickler for a good romance novel, especially those falling within the historical fiction category.
Elizabeth M. Lawrence is the author of both contemporary and period romances. Each book incorporates its own unique blend of humor and reverence, the paranormal and the mundane, innocence and depravity. In addition to her novels, Elizabeth serves as Editor-in-Chief for Renaissance Romance Publishing. A lifelong writer and former paralegal, Elizabeth divides her free time between her husband and two sons, her three cats, her collection of cozy murder mysteries, her slight Doctor Who obsession, and her mildly severe caffeine addiction. A native of Lawrence, Kansas, Elizabeth now works from her home in Cleveland, Ohio.
Signed Paperback of Sugarplum Dreams
Meet Your Authors:
R.E. Hargrave is a fledgling author who has always been a lover of books and now looks forward to the chance to give something back to the literary community. She lives on the outskirts of Dallas, TX with her husband and three children.
Goodreads
|
Twitter
|
Facebook
|
Website
M.B. Feeney is an army brat who finally settled down in Birmingham, UK with her other half, 2 kids and a dog. She's also a student teacher, a doodler and a chocoholic. Writing has been her one true love since she could spell, and publishing is the culmination of her hard work and ambition.
Giveaway - US Entries Only
This is a blog hop so make sure you hop on over to all the sites participating
for even more chances to win!
Bundle #1:
Sugarplum Dreams - M.B. Feeney
Harvest Treats - S.A. Jones
Hunted: The Gates Legacy - Lorenz Font
Summer Confections - B.F.Betty
a Rafflecopter giveaway
Bundle #2:
Life is More Than Candy Hearts -Lisa Bilbrey
Sugarplum Dreams - R.E.Hargrave
Mocked by Destiny - Michele Richard
Harvest Treats - Elizabeth M. Lawrence
a Rafflecopter giveaway
Now that you have entered, hop on over and check out what
these sites are offering!