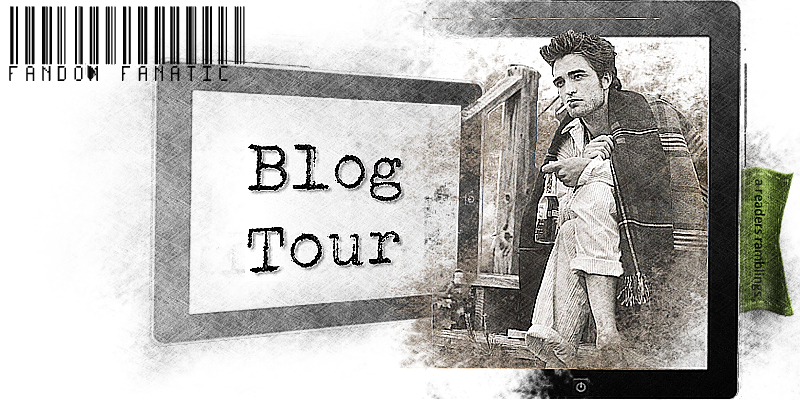 When Maddy graduated from Columbia University, she was ready to change the world. She'd get a job at Newsline, meet a nice guy, and live happily ever after with a real designer handbag on her arm. Five years later, she's stuck producing puff pieces for News 9 San Diego--where "if it bleeds, it leads." She's still single, her family's falling apart, and so is her knock-off Kate Spade.
Then Jamie Hayes walks through her newsroom door. The former filmmaker is everything Maddy has ever dreamed of. Creative, smart, sweet—and with eyes that could make a girl melt. The perfect guy…but perfectly unavailable. And the more Maddy tries to stay away—the further she starts to fall.
Now a secret scoop from her favorite knock-off purse guy has Maddy chasing a lead that could make her career. Or destroy it forever. How far is she willing to go to broadcast the truth? And will this breaking news lead to a happily ever after…or a broken heart?
Stay tuned...it's the story of a lifetime.
Excerpt:
Argh, my head.
My head really, really hurt.
And I was dying of thirst.
I pulled the blankets over my head to block the rays of strong San Diego sun from blasting my sensitive morning eyes. What time was it? Why was I naked?
Uh-oh.
A flashback of memory—a snapshot of my body on autopilot—hit me like a rock dropped from ten stories up.
The last thing I remembered clearly was leaving Moondoggies. With Jamie. Getting refused at the next club. With Jamie. Going back to my apartment.
With Jamie.
The rest was blurry. But what I did remember was truly horrifying. Blasting '80s music from my stereo. Mixing up margaritas (like I needed more alcohol!) in my blender. Jumping on my bed, singing and dancing like a idiot to Simple Minds.
Making out with Jamie like there was no tomorrow.
I slowly rolled over to face the other side of the bed. To confirm my worst fear. Was there another body in my bed?
There was.
Not just any body, either. But a sexy, rumpled, naked, sound asleep, Jamie body in my bed.
Again. Uh-oh.
I groaned. How could I have been such an idiot? Gotten so drunk I didn't even remember having sex with the guy? That was so bad. So alcoholically bad. On about a million and three levels:
a) Having sex and not remembering it.
b) Having sex and not remembering it with a guy I barely knew.
c) Having sex and not remembering it with a guy I barely knew who happened to have a fiancée he was going to marry in three months.
d) Having sex and not remembering it with a guy I barely knew who happened to have a fiancée he was going to marry in three months and that I had to work with day in and day out for the foreseeable future.
Now what should I do? Did I snuggle up next to him and pretend I had planned the seduction? Get the hell out of bed and pretend I'd slept on the couch, hoping he didn't remember, either? Make breakfast? Leave the country and open up shop as a WWJD bracelet maker in Tijuana?
Hmm. Speaking of, what would Jesus do in a case like this? No, bad question. He wouldn't have gotten himself in this mess to begin with.
I noticed with some relief a ripped open condom package on my nightstand. One of the ones Jodi had stuffed in a drawer one time "just in case." Thank god, even in my drunken blackout I'd still had the wherewithal to be safe.
I tried to crawl out of bed, but at that moment the sleeping Jamie rolled over, tossing a heavy arm over my body and pulling me closer so I was spooned against him. I was stuck. Extremely comfortable, but stuck.
I felt his hot breath warm my skin and tried to think back to the night before. Damn it, why couldn't I remember the hot sex I'm sure we must have had? I bet it was incredible. He was incredible. Not that I should be thinking about that. After all, he was taken. And not just kind-of taken, but wedding-invitations-and-white-dress taken.
Oh my god, I was the other woman.
How ironic that I'd been out mourning the fact that my father had cheated on my mother and had inadvertently helped some other guy cheat on his fiancée. And not just any other guy, but my new coworker! How was I supposed to work with him now? Would I have to go into Richard's office and beg for a new photographer to combat the awkward morning-after syndrome?
Re-release date: April 24, 2013
Giveaway:
a Rafflecopter giveaway
About the Author:
Mari Mancusi used to wish she could become a vampire back in high school. But she ended up in another blood sucking profession --journalism -- instead. Today she works as a freelance TV producer and author of books for teens and adults. When not writing about creatures of the night, Mari enjoys traveling, cooking, goth clubbing, watching cheesy horror movies, and her favorite guilty pleasure--videogames. A graduate of Boston University and a two time Emmy Award winner, she lives in Austin, Texas with her husband Jacob, daughter Avalon and dog Mesquite.
Website | Twitter | Facebook
Buy links are provided as a courtesy to the reader and do not constitute an endorsement by this blog or its owner.