Saturday, December 15, 2012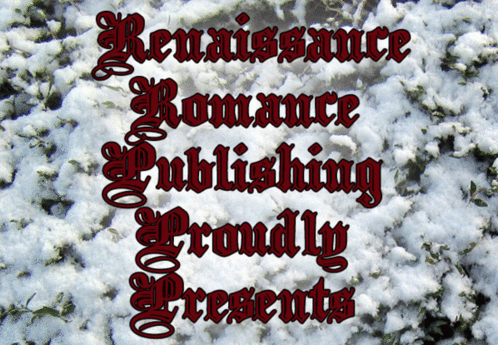 Come join us for a great 3 week tour with guest posts, reviews, author interviews, and an awesome giveaway! Sugarplum Dreams is the fourth book with four fantastic stories in the Candy Hearts Collection published by Renaissance Romance Publishing.
I am a huge fan of R.E Hargrave and am thrilled she is stopping by to chat with us. I had the privilege of interviewing her a while back in the fandom and she is just one of the nicest, wittiest, funniest people I have ever encountered. With her Texas charm, she had me hanging on her every word. I for one am really looking forward to the release of The Divine Trilogy and am so pleased she was able to share her first published story, Sugar & Spice with us as well as a guest post for the tour.
Sugar & Spice
Lacey Harrison has been dealt an unexpected hand in life: being a single mom. With her father's help and that of the residents at Royal Hills Nursing Home, she thrives and goes on to become a successful baker. She is content with her life but knows that she and her daughter Candy are missing something. Will things change for the better when Trent Childress moves into town and adds some spice to her sugar?
Guest Post - Howdy and Hello!!
Thanks so much for having me today. This is all quite new – and a little intimidating to be honest. You've given me the liberty of choosing what I'd like to write about for my visit, so I thought I'd share a little about how I wrote what will be my first published story, Sugar & Spice – one of four novellas in the book 4 of The Candy Collection: Sugarplum Dreams.
I hadn't planned to write a novella but when the chance to do so was extended to me, I couldn't pass it up.
It was a late August morning when I found myself on a conference call with Renaissance Romance Publishing discussing my contract with regards to what I thought would be my first publishing endeavor, The Divine Trilogy. We were approaching the end of the call when they let me know that I was welcome to write for the next – and final – volume of the Candy Collection. The catch was that they would need a minimum of 18,000 words by October first – which was barely a month away – in addition to working on the parallel project of my first book in my trilogy. Remember, the original purpose of the call?
I had to think about it for a few days while I began the arduous task of writing To Serve Is Divine. Several things went through my mind – first and foremost being whether I had enough time to pull it off.
What if I started on the novella allowing TSID to warm on the back-burner, and didn't get it finished in time for the deadline? I would have wasted a month that I could have been working on TSID which had it's own deadline looming.
If I were to take on the new story, what would I write? All I was given to guide me was that it needed to include the holiday season, and there had to be some kind of holiday confection worked into the storyline. Pretty vague, but vague meant endless possibilities . . .
Thinking of family, holiday traditions, and sweet goodies eventually had a plan forming in my head and I saw the story taking shape. Next I had to decide where I wanted to have the setting because that would help me create and define my characters. Again, tradition and memories took me back to my younger years and happy times in Spartanburg, South Carolina. Voilà – I had my location, and one that I could blend into the story with personal knowledge. Always a plus.
Next came the characters. It was easy enough to envision Lacey and Trent, what surprised me was that I unwittingly wrote my own daughter into the story as Lacey's daughter – Candace Michelle. I had reached a point where I was re-reading from the top to double-check my flow, and that's when I saw it: Candy was my own "Norbert" as we so lovingly call her – much to her chagrin. When I explained to her that a character in my book was based on her, she got quite excited and asked if she could read the story.
That was the turning point to my resolve. I decided right then that I would finish both books in time.
TSID will fall in the erotica category when it is released next January – because, yes, I did meet both my deadlines! While my children understand that I am writing a series they won't be able to read for several years, her simple request to read made me realize just how important it was that my first published piece be something I could share with them.
So my nine-year-old daughter became one of my pre-readers, and had only one complaint when she reached the end – that it was over.
Watching her become enthralled with the process of writing Sugar & Spice, and seeing how delighted she was every time she got to sit down and read a little bit more of it was probably the best compliment I will ever receive. She even "designed" a cover for me.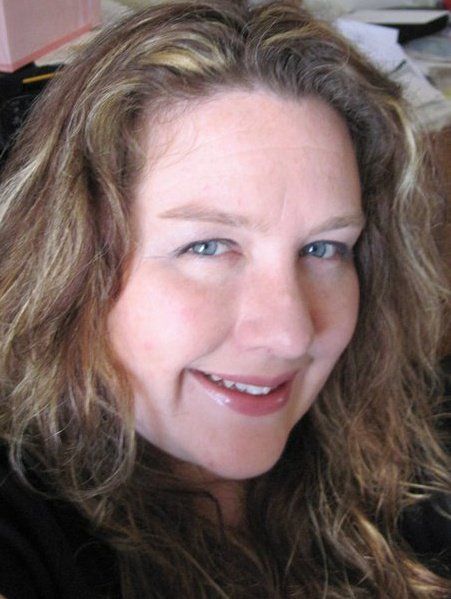 R.E. Hargrave is a fledgling author who has always been a lover of books and now looks forward to the chance to give something back to the literary community. She lives on the outskirts of Dallas, TX with her husband and three children.
Goodreads
|
Twitter
|
Facebook
|
Website
We aren't done yet! There are three more novella's in this collection and I have some more tidbit's to share with you...


Broken Hearts & Dusty Dreams by Lisa Bilbrey
Riley Farris and Natalie Sloane were the best of friends who spent every summer together on the sandy beach of Mustang Island. Then, just when Riley's getting set to spend another summer with Natalie, she disappears. As the years pass, he struggles to understand what happened to the girl he knew. Until, one night while walking on the beach, he stumbles upon a woman who is broken and lost.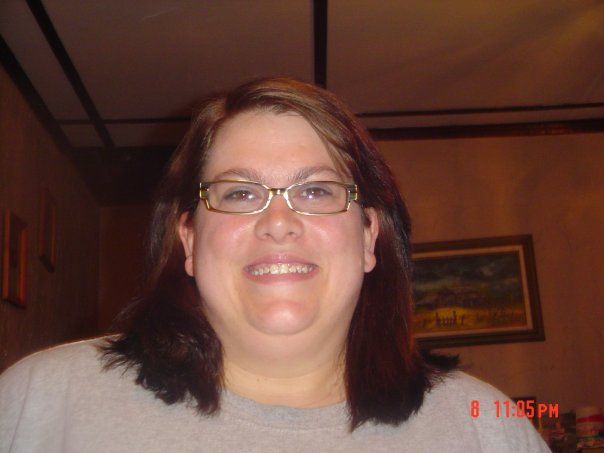 Lisa Bilbrey is a mom of three and has been married to her high school sweetheart since 1996. Finding a love in the written word, she started writing as a way to express herself. From the first word she wrote, she'd found her heart and soul. Always willing to learn, she's spends much of her time trying to improve as a storyteller. She's been blessed to find Michele Richard and Laura Braley, both of whom she spends hours every day writing with.
Right Click, Love by M.B Feeney
Disheartened about not being able to find "Mr. Right" on the London dating scene, best friends Jodie Lynch and Louise Hewson create a blog to not only document their disastrous dates with the numerous "Mr. Wrongs" and "Mr. Okay-for-nows" but also to help those going through the same experiences and to see where they're going wrong. How will they deal with everything the dating scene has to throw at them — planned or otherwise?
M. B. Feeney is an army brat who finally settled down in Birmingham, UK with her other half, 2 kids and a dog. She's also a student teacher, a doodler and a chocoholic. Writing has been her one true love since she could spell, and publishing is the culmination of her hard work and ambition.
Facebook
|
Author Blog
|
Goodreads
|
Twitter
The Roommates by Michele Richard
Spring break changes everything for Daphne Hobbs. A one-night stand leaves her pregnant and alone. She soon discovers that the father is an identical twin, and she's unsure of which one turned her world upside down. She'll be forced to share her apartment with them until she can discover the truth. Julius and Jordan Sweet share everything in their lives — almost to the point of living one life. Will Daphne uncover who's the daddy?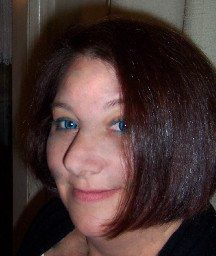 Michele Richard lives in a suburb of Boston, Mass. She's the mother of two pre-teen daughters and the wife.
Michele Richard has created the Mocked series. From Mocked by Destiny to the trilogy Mocked by Faith, she writes what comes from the heart. A wife and the mother of two preteen girls, she spends her days spinning tales about what happens when what you believe in mocks your every turn. When she's not writing, her days are filled with her family, her bunny Geneva, and friends. Her greatest passions are learning new languages and traveling. She currently resides in the Northeastern part of the United States however; her family members live down the east coast as far as North Carolina. She's currently learning French and Spanish, and one day hopes to be fluent in both. Learning new things is always something she enjoys.
The Sugarplum Dreams Tour will be running from December 11 - January 1. Make sure you stop by and visit with all the hosts for some more guest posts, reviews, excerpts, and interviews with these fantastic ladies!