Sunday, November 11, 2012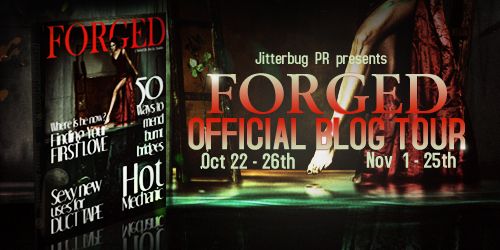 First loves, dark pasts, and fast cars collide in this high-octane adventure.
Eva Lynn Rodgers, the daughter of a mechanic, grew up with a need for speed. So did her best friend, and later boyfriend, Nathaniel Vellanova. But when Eva left the drizzling rain of Portland, Oregon, for a high-powered career in New York, she left both Nathaniel and her past behind.
Now Eva's back, and her BMW—like her life in general—could use a little love. Her new mechanic is the right man for the job, but he's got some scores to settle with the girl who peeled out for the East Coast when he needed her most.
It's time for Eva and Nathaniel to confront their demons. Passionate and dangerous sparks ignite as Nathaniel's brutal youth rises up and pulls Eva Lynn back to him—forging a bond that, this time, won't be denied.
I had a chance to preview the 1st four chapters, and Becky had me smiling with every word. Here is an excerpt for you to enjoy of Forged...
CHAPTER 1
The memories flicker by like the frames of an old film. Unfocused and dark at the edges. A punch to his gut, to his face. The wall behind him in the yellowing kitchen seems to punch him as well. It slams against his back and smacks his head to the tabletop as the fist from his father throws it there. He's seven.
By ten he learns to dodge the fists, to know when tension in the apartment would erupt. Eleven, he has one foot out the door, has found a second life, a best friend. Twelve, he has already left home to live with his aunt. Twelve slides into fifteen and fifteen into freedom.
Freedom? It was never free.
The memories of that final day came unbidden, as they always did—and slippery. That day he was twenty-seven and holding the phone to his ear, listening to a foreign sound. His father's sobs echoed over the line; they begged him home. To please come, it was his mother… These sobs, from the man who met every sobering morning with a toast of his golden can of Olympia and every sunset with his fist in his wife's face.
Could the son have known then? He'd always ask himself that. Was there any way to know what his father had in store for him when he returned home, for his mother, for the man who was his father? The scars on his skin and the wounds within that had yet even to scar told him not to go, but he had unfinished business with the old man. He'd go, and maybe this time it would be a different.
Nate opened the door to the dark apartment he'd once called home. It was after work, the sun had gone down, his boots were slick with the rain he had just come in from. They slipped on the linoleum floor. A smell rose up and enshrouded his body like a cloak. It clung to his nose and at the back of his throat, tangy rusty tincture of blood. Warm, as if it were being pulsed from the veins of a being. Automatically he reached for the light behind him, his stomach clenching, his mind telling him no.No. NO!
That was when the memory got slick. Even now his mind recoiled, and the details of that night faded back into the black mist.
Eva, he thought to distract himself. Where are you now, Eva? Her name rolled around in his mouth softly, whispered to no one. An entirely different set of emotions consumed him as his parents faded away once more. She was seven when he was ten, and she was there for him every time he showed up with a black eye or a new burn. She'd shown him his first fast car, and later he taught her how to fix them, to make them go faster. At sixteen she rocked his world in a way he would never recover from.
The years had passed like lightning after that day, each one spent with Eva more mind blowing than the next. But as everything in his life tended to do, that too would come to an end.
The pain, now cathartic, motivated, consumed him. His dark past closed up shop and faded away, leaving him with his future. His future, where he was in control.
---
Becky Banks grew up, like the generations of Bankses before her, in the Hawaiian Islands. With the Islands as her roots, Becky was raised within the time-honored tradition of "talking story" amid a backdrop of grassy fields, blue waters, and cloud-clad mountains. She moved to the mainland after high school to attend Oregon State University, where she studied forestry, natural resources, and science education.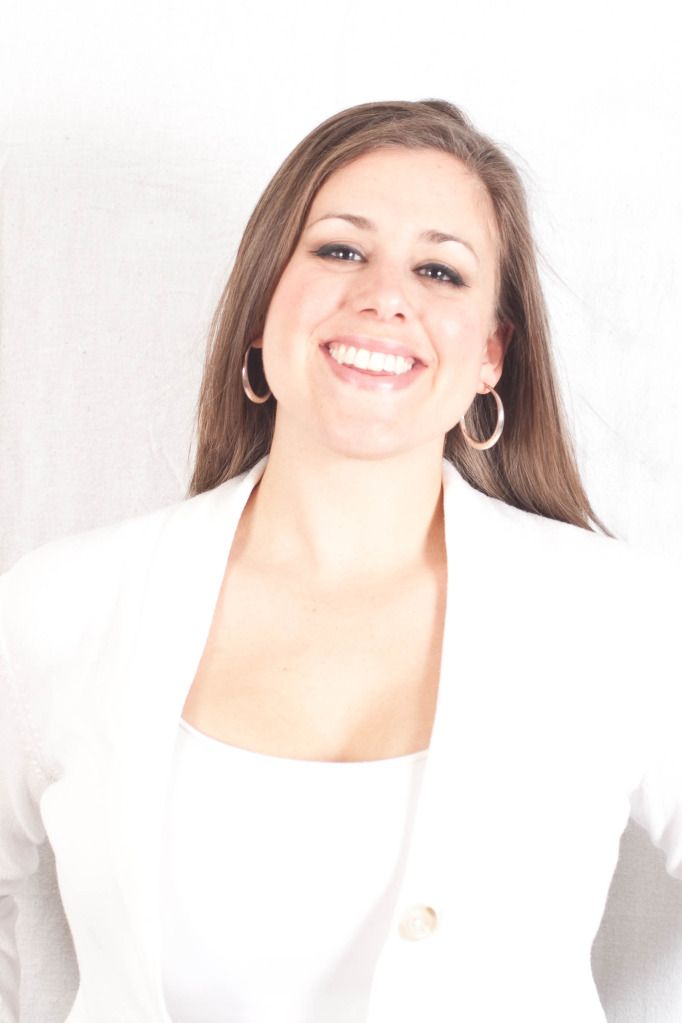 She lives in Portland, Oregon, with her husband Keith.

Becky's first novel, The Legend of Lady MacLaoch, received Night Owl Reviews' Top Pick Award and achieved #8 on the Amazon Bestsellers list for Historical Romance



---
♥ Giveaway ♥

Tour giveaway* includes: one smokin' FORGED tote, a fabulous assortment of printed duct tapes (you'll need them to re-enact a certain scene in the book...), a super awesome personalized and autographed copy of FORGED!


*
This giveaway (bag, designer duct tape, and paperback copy of Forged) is for US and Canadian participants only (due to shipping costs).
a Rafflecopter giveaway