Roads by Prassacut
http://www.fanfiction.net/s/7001938/1/Roads
This story will captivate you from the first line of the authors disclaimer, I know where Edward's prostate is. -But I don't own twilight, until the last word of each and every chapter.
As soon as I read that opening statement, I knew this story was for me and God was I ever right, from that second on I was unable to put it down.


Prassacut's characters will take over your every thought, always leaving you wanting more, if nothing but for the fact that they are refreshingly open and honest.
I actually got to the point that I would pray for updates and when they'd ping my inbox, I'd drop everything just to read.
I've even went as far as taking it on my kindle food shopping one night, and then when my washer broke, yep! You guessed it, I took it to the laundry mat. Making a total fool of myself in front of other customers, with my stupid girly laughs and giggles while rolled up in a corner reading, to the point where someone actually came and sat down beside me reading over my shoulder and laughing along.
But I should warn you if sweet fluff or deep angst is your thing turn away cause you won't find it here. What you will you find is sweet at times definitely, and at others you'll find them sad. But the thing that will capture you the most is the brutal honesty of the whole story and the straight forward openness of the writing.
This slash story is like no other you will read, its not romantic but you'll find it its not sad either, but it will pull at your heart strings, it doesn't try to be funny, but you will find yourself rolling in your seat with tears running down your face.
Edward, is a no hold barred upfront, you get what you see, kind of character. Does he have his flaws? Well of course he does, does he have his kinks? Oh most diffidently and we love him even more for it. He's sexy without knowing it, he's loyal and caring without even having to try cause its him, its just Edward! Its the way he's been written.
Jasper, is so sweet and adorable, I think we all want to just take him home and make him ours. From his unbelievable inner monologue and ramblings to his inability to cuss choosing to use the work duck rather than the latter. You find yourself cheering for him at every turn.
Emmett, so funny and such a well put together character, he is the quirky boy next door protector and great best bud and as you soon find out very easily embarrassed and for Emmett to find himself in that predicament there's no shortages in this story.
Then there's Bex. Oh what can I say about Bex only that, all that read her wanna be her. She is a little old lady that will steal your heart and in an instant sell your soul if your not watching her close enough. She has bigger balls than all the boys in this story put together and you will love her for it.
So what does Prassacut do with these well written wonderfully put together characters, puts them in a car and sends them on a road trip.
This journey takes you from state to state adventure after fun filled adventure. There will be gay bars and sex shops gay bingo and maybe even the mention of kinky butler sex. You will laugh your ass off and at times you'll find yourself doing the ugly cry. But always you will come away satisfied.
So if you fancy a great read, I advise you to run not walk and find yourself clicking the link to Roads.
Thanks @kgqjill! Great rec!


*As for me, I started reading this awhile ago and got sidetracked. I recently came back to it and am loving it all over again. Extremely witty and sharp. Love the "to the point" Edward and Jasper, oh Jasper. What the duckings! And Bex. Absolutely the best original character I have ever read!. Whether you are a slash lover or not, Roads is truly a fabulously well written story.
~ credoroza ~
*Banner by 17foreverlisa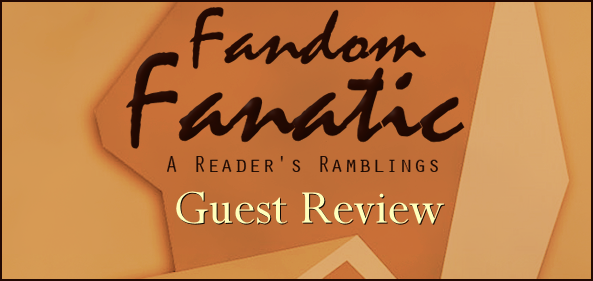 Have a story you love and want everyone to know about it?
Be a guest reviewer!
It's easy, just click the banner and fill out the form!