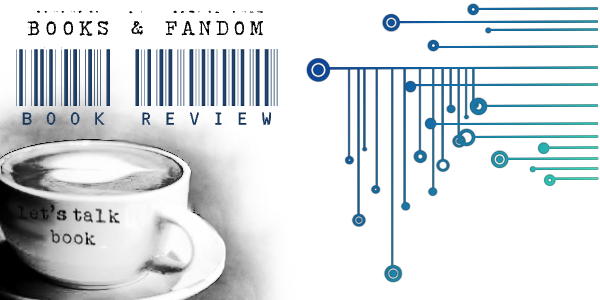 Loud is How I Love You is a super debut for the author!
Engaging story line, great characters, though there was one I did want to choke a few times!
Romance, humor, smexiness, hot guys in a band, need I say more? Some angst, great bantering, story line with a nice smooth flow.
A solid tell me a story kind of story set in the 90's with the Hub City music scene as a back drop.
Anyone in to Indie rock will definitely appreciate the author's detailing, it was vivid and full of texture. Very easy to become immersed in the story-line's world.
I enjoyed the story so much that when I was offered the ARC for Stay Until We Break, I was all *grabby hands, thank you very much, jumps on couch, starts reading immediately*.
Again, another engaging story line and great characters, but I do believe I loved this one a tad tiny bit more.
There was just something about Cole and Sonia. They definitely tugged on my heart. Lot's more romance, humor, and smexiness. Some more angst, super bantering.
This time around, the author really fleshed the characters out, much more depth and personality to all of them. There was a visible growth and comfort in the writing.
So why am I so giddy over these stories, aside from the authors writing? Simply, they were both solid story telling with really good characters and characterizations.
Whether you know or are even aware of the 80's/90's indie music scene, the stories will just pull you in.
Let me explain the main characters so you can follow along...
Emmy, Travis, Cole, and Joey are in the band, Stars on the Floor, aka SOFT. Sonia, aka Sunny, aka Sunshine is Emmy's good friend who will become their tour manager further on in the story.
Loud is How I Love You is Emmy and Travis' story.
"What is this thing we're doing? I don't even know what to call it."
"Just call it awesome," he says. "We'll figure the rest out as we go."
Friends since the start of Rutgers and band mates. Basically their own best friends. They write the music together, talk about everything, travel, and live their lives very intertwined.
Travis as it turns out has been in love with Emmy from the start. And while Emmy has always been attracted to him, the love of the music and band is priority to her. It is her goal and she will stop at nothing to achieve it. Well...one night things get a little umm....passionate, and Emmy wakes the following morning in a panic. She doesn't regret the night, but she doesn't want anything in her carefully mapped plans to go astray.
Pretty much why she has the rule..."don't fuck anyone in the band".
Something Emmy and Travis wind up continually to do, much to Emmy's freak out.
I loved Travis. How could you not with his constantly dealing with Emmy's crazy and back and forth freak outs. He is the rock, the anchor of the group. A genuine good guy. But even good guys have a breaking point which does happen.
Emmy, she's likable in a an annoying way. Way to much back and forth but she's young, only 21. But she is also for someone so young, very focused and driven. What really changed my thoughts on her is when Travis reached the "enough" point. We saw a very different side of Emmy. Not once breaking character, but you definitely see a change.
Solid drama with some angst thrown in with a ton of humor kept the momentum going. The chemistry among all the characters was absolute key in driving the story. It is so rare to come across a story with such interwoven characters that you can stay invested with each and everyone. Personally, there was not one I couldn't do with the other.
Emmy did say through out the story, that they were a family, well that is exactly how the author wrote them. Really very spot on with the characterizations.
And how do these two kids end up? Well...with a very satisfying ending. Yes I know, that doesn't tell you much, but I only do spoiler free reviews. I am pretty sure there is enough said for you to want to read and enjoy the story yourselves.
Stay Until We Break is Cole and Sonia's story.
"Are they always like that?"
"Yes," Joey says. "Unless they're cursing each other out,
but I think that's just part of their mating ritual or foreplay or whatever."
I loved Cole and Sonia! Their relationship was so heated, so passionate, and so full of obstacles largely self created. And that always makes for interested reading when the people you are rooting for constantly stumble over their own feet.
Sonia is Emmy's best friend and conscience. I really liked Sonia, a real girls girl.
Someone I could definitely connect with. She came from a pretty well to do family but turned her back on a life her mother had all planned out for her. And that really plays a lot in to why she behaves the way she does, As likable as Sonia is, she is very stubborn but very determined at the same time. She wants her life to be the way she wants it and oozed a drive to make it happen. Sonia is also SOFT's road tour manager and believes in them so much that they will reach success, that she is constantly working and doing to make that happen for them, even when the band members don;t always think the same.
The only wrench in Sonia's carefully laid out plans is Cole.
Oh Cole. Loved him.
Handsome, talented, rough around the edges, loyal, just a fantastic book boyfriend.
Cole hasn't had an easy life, but music is his salvation. A salvation though he has agreed to walk away from for a promise. Loyal to a fault of even hurting himself.
Now these two kids really like each other, and from time to time, fool around during the tour until one night, they seal the deal and decide they really want to be together.
Both have their own demons they are dealing with, and they definitely get in the way of their happiness.
Tons or arguments from them both. Possessiveness, jealousy, and silly but super bantering.
Their chemistry was just popping. I really loved them and their interactions as well as their relationships which each member of the band.
This followup story was just great! The story just flowed and the secondary characters really rounded all the characterizations out.
And the ending, oh you will love it!!!
Mercy Brown in my opinion is a gifted story teller, she completely immerses you in to her world and brings all her characters to life.
And a huge shout out to Beefcake Joey, the drummer. You will absolutely love him and I can not wait for his story!
Amazing debut for the author, stories you must read.
Loud is How I Love You & Stay Until We Break are on my list for best reads of 2026!!
Some additional randomness, because I am not wordy enough:
Even though the stories are a work of fiction, and very loosely based on the author's music history, there are some real characters and places sprinkled through out. I want to make mention of one such "real" character in particular, Ween. My eyes literally bugged out reading their mention. I saw Ween back in the late 80's at the City Gardens in Trenton as the opening act for Henry Rollins. I still have my Pure Guava cassette. So very cool to see them acknowledged in the story!
Obviously my stalking knows no bounds. I recently discovered Mercy Brown is Amy from Prosolar Mechanic. You just never know do you when reading a story who someone is and if paths have crossed. I can't even explain how ridiculously giddy I am writing all this up. It was like peeling an onion for me. The more I peeled away, the more I discovered much to my glee.
I am so girl crushing on Mercy Brown for being a part of the scene and bringing it back in the best way possible. I am sure I am not the only one thinking....wow, what a time.
I also did some snooping around the author's social media, I discovered on her
pinterest page
, she is working on Joey's story!
So if you are as nosy as me, and you enjoy stepping in to worlds you have only read about, you will want to stalk this author. She has a very interesting and eclectic background. Her humor is witty with a side of vinegar snark. She also has some great story telling chops and I am looking forward to more stories.
The Blurbs:
Loud is How I Love You (Hub City #1):
Twenty-one-year-old front girl Emmylou knows that getting her band noticed in the '90s indie rock scene will be no easy task. She definitely knows better than to break the number one rule of the band:
Don't sleep with your bandmates!
But after she ends up having the best sex of her life with her guitarist, Travis, she finds following that rule is a lot harder than it sounds.
When the band gets the gig of their dreams, making it big seems just within reach. But Emmy's inability to keep her hands off Travis threatens everything they've worked for. Can Emmy find a way to break the rules and not blow the chance of a lifetime?
Stay Until We Break (Hub City #2):
Twenty-one-year-old Sonia Grant, a business major, has big plans for a career in the music industry.
So when she's offered the job of tour manager for her best friend's band, she jumps at the chance for some real life experience. When her number one crush, bassist Cole McCormack, jumps her the first night on tour, she hopes she's in for three weeks of some hot backstage action, too. But Cole turns out to have more up his sleeve than she or anyone realized.
Nobody knows that Cole is on the road to party like a rock star one last time before quitting his dream to take a more practical job and settle down.
What he hadn't planned was to fall in love with a girl he believes is out of his league. Will Cole play out the rock star fantasy he thinks Sonia wants from him, or tell her the truth and take the chance that she'll either break his heart or make an even bigger dream come true?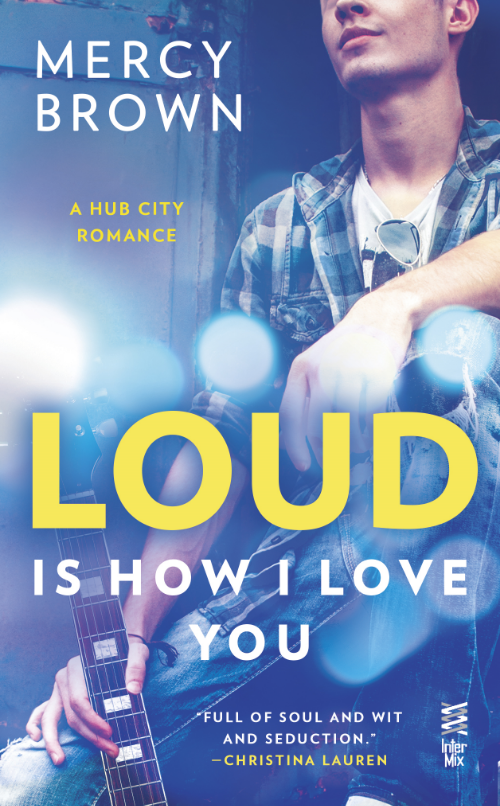 Loud is How I Love You (Hub City #1)
Published January 19, 2016 by InterMix
Goodreads | Amazon
Stay Until We Break (Hub City #2)
Expected Publication: June 21, 2016 by InterMix
Goodreads | Amazon
About the Author:
Mercy Brown is the author of the Hub City Romance Series, published by InterMix/Berkeley.

LOUD IS HOW I LOVE YOU is available now, and STAY UNTIL WE BREAK will be available in June 2016.

Mercy is represented by Brooks Sherman of the Bent Agency.


Twitter | Facebook | Instagram | Website