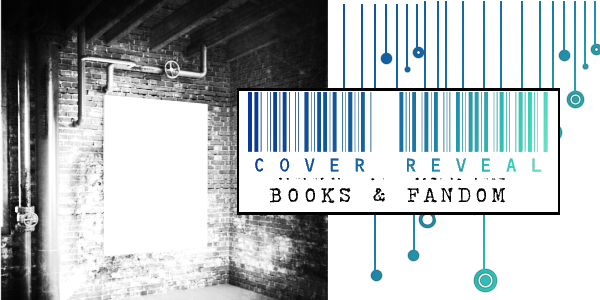 Forbidden Forever
Laney Collins has been the wife to Michael for years and even when after his love turned into pure cruelty toward her weight gain she has remained his faithful loving wife. Her love for her daughter Callie and son Kaleb gives her faith that in the end it will all be worth it.
After years of not working Laney gets hired on as the assistant for Dr. Chance Turner. The chemistry between them is electric but their marriages keep them apart until one painful evening Laney has had enough and all she can think of is Chance.
A steamy affair hidden with lies and secrets turns into a love no longer forbidden. A love that loves her for everything she is and sees the beauty beyond the weight. A love that lasts forever.
Forbidden No More
Two dissatisfied marriages sparked an affair between Laney Collins, and Dr. Chance Turner. The connection they had was instant and powerful. Now, one year later they are ready to embark on the journey of husband and wife together. Will they be able to be faithful to each other, with others desperately waiting in the wings for their relationship to fall apart?
Laney plans the wedding to the love of her life, while her world is turned upside down and fears take over her mind. The insecurities with her body changing leads for a strained relationship with Chance causing her to close him out. There is only so much a man can take before he loses his ability to be supportive.
Chance branches out on his own, by opening his own clinic. Stacy Nickelson is the beautiful architect that is working on the plans for the new building. She has an eye for the handsome unmarried doctor. Will he return the feelings to Stacy?
Will Laney and Chance find their way back to each other, or will they go in different directions before they walk down the aisle?
Book Title: Forbidden Forever and Forbidden No More
Author: Christy Dilg
Genre: Erotica
Release Date: Sept 2013
Hosted by: Book Enthusiast Promotions
Here we go again. He is on a rampage about how I look. I have yet to figure out the reason why he stays with me if I disgust him so much. I look in the mirror and see the same person I have always been: sandy blonde hair, blue eyes, high cheekbones, and just a few more curves than fifteen years ago. His cold, hard words are like daggers jabbed into my side. Not enough to kill, but just enough to leave massive scars.
As I make my way to my car for my first day on a new job, he follows behind me and yells, "I don't know why you even bother putting makeup on. You look like a piece of lard no matter what you do."
Holding back the tears, I get into the car and turn on some "Gunpowder and Lead" by Miranda Lambert before driving to Flagler Memorial Hospital for my first day as the Director's assistant.
Happily ever after! What is that supposed to feel like? The thoughts pour through my head, questioning myself over and over. After being married to him for fourteen years you would think that all the hard times would be behind us and we would only feel love toward one another. Instead, I feel hate and sadness. Hate for this man who hurts me every day, breaking a piece of my soul little by little. Sadness for the person I used to be before I married him and lost my true self. How many more days will I be able to put up with the pain and stay? Will I ever get the strength to leave and find me again?
I have very energetic butterflies in my stomach, along with feeling less than perfect after Michael's harsh words before I left this morning. I shake it off and plaster on a fake smile as I walk into the human resource office. The lady behind the desk has long platinum blonde hair and she is wearing a dark navy blue skirt and matching jacket with a white collared shirt opened about three buttons down. She looks like she should be on the cover of Vogue or maybe even Playboy. I am feeling less than acceptable in my black knee-length pencil skirt, white ruffled blouse, and red heels with my thick curves, none of which are a match for her slim body. I'm pretty sure hers are fake anyway; smiling to myself, I start feel a little better. I introduce myself as Laney Collins and let her know I am here to work as the assistant to Dr. Chance Turner.
Dear Diamond- Miranda Lambert
Gun Powder & Lead- Miranda Lambert
One Like That- Gwen Sebastian
Distance- Christiana Perri
Everything I wanna do- Nickelback
I Cross My Heart- George Strait
I'm Slave For You- Britney Spears
I can't do that anymore- Faith Hill
It Matters To Me- Faith Hill
I feel a sin comin on- Pistol Annies
I see the want to in your eyes- Conway Twitty
Wanted- Hunter Hayes
Let's don't call it a night- Casey James
Love the way you lie- Eminem
Stay- Sugarland
Treasure- Bruno Mars
Warrior- Demi Lovato
The way- Ariana Grande
When I look at you- Miley Cyrus
When I was your man- Bruno Mars
You make me wanna- Usher
Hero- Mariah Carey
I honestly love you- Oliva Newton John
Stronger- Kelly Clarkson
About the Author:
Christy Dilg is a Erotica Romance/NA/Erotica Paranormal author. She has released her first novel in 2013.
When she's not writing she loves enjoying life with her daughter from trips to watching Vampire Diaries and jamming out to the 80's. Christy had thyroid cancer back in 2011 which inspired her to begin writing again and start Mouth Rocks for the Cause which is becoming bigger every year releasing its second anthology this March featuring 25 authors.
SNAPCHAT:fancy_grey