Saturday, October 31, 2015
The Highly Anticipated Next Chapter
of the Bennett Series is Here!
Presenting:
The Marshall Plan by Olivia Folmar Ard


Molly Marshall is fresh out of graduate school, armed with a shiny new degree in journalism and ready to take over the world.
There's just one little problem: no one seems to care.
Six months have passed since graduation and no matter how hard she tries, she can't find a paying job in the field she's spent years preparing to dominate. Stuck in a menial job she hates, plagued with memories of an abusive childhood, and engaged to a man she may no longer love, she's running out of options and fast.
When she stumbles across a long-kept secret, though, everything changes and she's forced to make a choice. What will it be, her ambition or her heart?
This standalone sequel to THE PARTITION OF AFRICA invites you to examine your thoughts on family, desire, and the nature of love itself.
Wondering where it all began?


The Partition of Africa tells the story of Hattie Greene, a serious-minded sophomore who always follows the rules.
She earned her place at the prestigious Howard Knox College & University, and she intends to keep it. Much to the chagrin of her socialite roommate Claire, Hattie ignores the usual college activities in favor of focusing on her academic career.
Hattie's status as a perpetual good girl comes into question when Samson Campbell, a married professor with rugged good looks, enters the picture.
He's wrong for her on every level, but she can't stay away. They enter an affair that threatens everything Hattie holds dear, causing her to question her very identity.
All actions have consequences, and this is no exception. The heart wants what it wants. . .but what if the heart is wrong?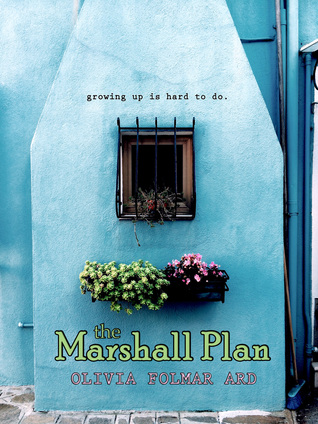 Enter Giveaway
Olivia began writing creatively at eight years old. During middle and high school, she attended several writing conferences and submitted poems and short stories to various writing contests. She finished her first long work of fiction, a novella entitled Heaven's Song, in the tenth grade. Her short story "By Its Cover" placed first in its division in the 2008 District III Alabama Penman Creative Writing Contest. She took a reprieve from writing during her years at the University of Montevallo, where she earned a degree in history in 2012. She finished and published her first novel, The Partition of Africa, in 2014.
Olivia currently lives in central Alabama with her husband, to whom she's been wed since the age of twenty-two, and their cat, Buddy. When she isn't writing, she enjoys watching quality television—The Office (US), Parks & Recreation, 30 Rock, and Friends are her favorites—and cooking without recipes. Along with working full-time at her alma mater and studying English at the graduate level, she is busy working on her next literary adventure.