Friday, September 4, 2015
Can't wait for SINFUL DESIRE from Lauren Blakely?
Dying for September 22nd to come and fast?
Get a taste of Ryan and Sophie before their story begins in Lauren's free short story,
SWEET DESIRE!
Written in the high-heat, high-stakes, high-glamour style of the Seductive Nights series that readers know and love, but heading in a new direction with a new family that's full of drama, checkered pasts and dangerous life-and-death secrets, the Sinful Nights Series is sure to take you where you want to go!
Grab SWEET DESIRE today and enter the world where sweet, sinful desires come true.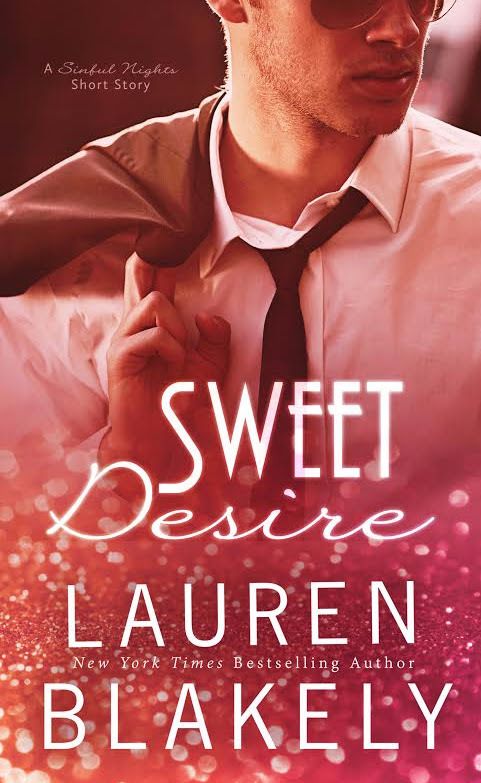 SWEET DESIRE:
NOTE: THIS IS A FREE SHORT STORY THAT PRECEDES THE FULL-LENGTH NOVEL SINFUL DESIRE. IT IS AN OPTIONAL FREE READ DESIGNED TO GIVE YOU A TASTE OF THE CHEMISTRY BETWEEN RYAN AND SOPHIE BEFORE THEIR STORY BEGINS. THIS SHORT STORY IS FREE AND IT IS NOT INCLUDED IN THE NOVEL!
Their dirty thoughts are perfect for each other.
Ryan Sloan is intense, dominant and likes to be in control. Sophie Winston is flirty, sexy and longs to be on her knees. Their fantasies are colliding before they even meet...and when they do, the sparks fly.
Because each has met the perfect match...
And don't forget to preorder
SINFUL DESIRE now!
Warning! This book contains Lauren Blakely's hottest,
dirtiest and most dominating hero ever!!
He gave her the most mind-blowing night of pleasure ever. He made her want to get down on her knees. He dominated her in ways she'd only dreamed of. And she didn't even know his name...
Control.
It's what Ryan Sloan values most. Control of his business, control of his secrets, control of his days and nights. With the way his life spiraled in the past, he needs to stay in charge of his present.
Giving up control.
It's what Sophie Winston craves. After a wildly successful career, she's stepped away from the business world and is now focused on her work as her city's most noted philanthropist.
When she meets Ryan Sloan, the chemistry is scorching, and utterly undeniable. Their desire for each other runs red hot. He wants everything she's willing to give him in bed, and she wants him to take her to new heights as only he can.
Soon, he has to have more. All of her — heart, mind and body.
The only trouble is, he hasn't been honest about how he met her and the dangerous connection he has to her brother.
When the truth is revealed, he'll have to give more of himself than he's bargained for or risk losing the only woman he's ever let into his heart.
SINFUL DESIRE is book two in SINFUL NIGHTS, a four-book series. Each full-length novel features a new couple. This high-heat, high-stakes sexy romance series follows the Sloan family as each sibling falls madly in love against the backdrop of sin, money, greed, passion, mystery and suspense…
Amazon US | Amazon UK | iBooks US | iBooks UK
B&N | Kobo | Google | Paperback
Release Date: September 22nd
About the Author: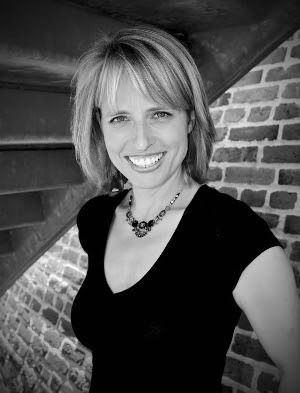 Lauren Blakely writes sexy contemporary romance novels with heat, heart, and humor, and she has had eight books on the New York Times Bestseller list and fourteen on the USA Today Bestseller list.
Like the heroine in her novel, FAR TOO TEMPTING, she thinks life should be filled with family, laughter, and the kind of love that love songs promise.
Lauren lives in California with her husband, children, and dogs.
She loves hearing from readers! Her bestselling series include Sinful Nights, Seductive Nights, No Regrets, Caught Up in Love, and Fighting Fire. She recently released SWEET SINFUL NIGHTS, the first novel in her new sexy romance series Sinful Nights that became an instant New York Times Bestseller.
Her new adult forbidden romance, 21 Stolen Kisses, hit e-readers in May and landed on the USA Today Bestseller list. In September, she'll release SINFUL DESIRE, her next title in the bestselling SINFUL NIGHTS series. She also writes for young adults under the name Daisy Whitney.
To receive an email when Lauren releases a new book, text BLAKELY + your email address to 678-249-3375 (please use the actual + sign).