Wednesday, September 9, 2015

Carson Foster has always been a lady's man, sweet talking his way into panties night after night. He was a love 'em and leave 'em kind of guy until a raven haired beauty walked into his life, rocks his world, and disappears before morning. After fruitlessly searching for her and reeling from a taste of his own medicine, Carson decides to clean up his act and change his ways.
Sneaking away from her unfaithful and emotionally abusive husband for a night to interview for a new job, Louise Evans meets a sexy, sandy haired stranger, who gives her a glimpse of everything she's been missing. Now, after landing her dream job, divorcing her bastard of a husband, moving to a new city, and unexpectedly becoming a mother, Lou is more determined than ever to get her life on the right path.
When Carson and Lou suddenly come face to face the recognition is immediate and the sparks fly.
While they are both willing to forgive each other for their past deceptions, Lou is still hiding a secret so big it threatens to destroy the very foundation of their new relationship.
When past and present collide and the truth is revealed, will everything be torn apart or will their love for one another be enough to withstand destruction?
Expected publication: September 8th 2015
Add To Goodreads
Amazon US | Amazon UK
OTHER BOOKS IN THE SERIES
(Both books can be read stand alone)
Book 1: Awakening – Free for a limited time
Amazon US | Amazon UK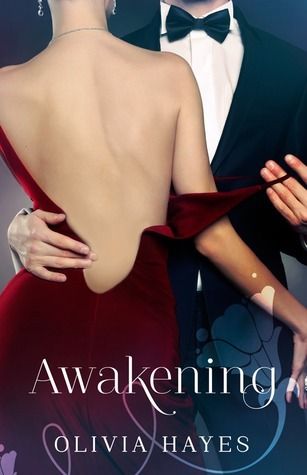 Add To Goodreads
About the Author:
Olivia Hayes is a native of Savannah, Georgia and now lives in Virginia Beach, Virginia with her loving husband and two children. With her southern roots, Olivia dreamt of one day writing books with the backdrop of coastal Georgia and South Carolina.
When she's not reading, writing, or working her day job, Olivia enjoys spending time entertaining friends and family.
a Rafflecopter giveaway