At the age of thirteen, Angelina Clark followed in the footsteps of her ancestors by casting an Appalachian love spell, which promised she would blossom into a beautiful and gifted woman who would find her true love. A young Angelina had been thrilled to participate in the sacred ritual, but through the years, her father's untimely death and her mother's failing health have shaken Angelina's magical faith to its core. As her twenty-first birthday approaches, she refuses to practice her supernatural gifts and no longer believes in the love charm.
That is, until Dylan Thomas arrives on her front porch.
Dylan, a Nashville writer, travels to the mountain town of Maple Ridge to unearth the family's supernatural secrets. While her clairvoyant mother is convinced that Dylan is her daughter's soul mate, Angelina refuses to see the nosy reporter as anything more than a nuisance.
Despite their constant bickering, sparks fly.
Dylan admits he feels strangely drawn to Angelina and is in no hurry to leave Maple Ridge or publish his magazine article. Fearful that his emotions are being influenced by the spell, a stubborn Angelina struggles to fight her own budding attraction to the reporter.
The two inevitably grow closer just as her mother's health begins to deteriorate, and Angelina is faced with the possibility of selling the family's music shop to pay the mounting medical expenses.
Desperate to help the woman he loves, Dylan explores his own family tree and finds support from an unlikely source. Can he finally prove his love is real—spell or no spell?
A story filled with love, friendship, family, and just a hint of Appalachian magic, Mountain Charm will leave you spellbound.
Published July 4, 2013 by TWCS Publishing House
(Appalachian Heart Collection #2)
Add To Goodreads
My
5 Star "I am Completely
Bewitched" Review
"True love and sweet whispers, till death do us part;
Send someone to love my Appalachian heart."
Sydney Logan writes the kind of stories that are wonderfully emotional and passionate. Stories that will charge you up, make you cry, make you scream, and have you cheering.
But most importantly, Sydney Logan is going to tell you a story and there is nothing better than that!
I discovered this with her debut, Lessons Learned (Appalachian Heart Collection #1) and you will too once you enter this author's world.
Mountain Charm is a beautifully written story with an amazing flow. A very emotional story that you will shed some tears over, but also a lot of humor, passion, and just feel good feels though out. The story is also extremely visual and lush without venturing in to purple prose. I know I personally want to visit the Great Smokey Mountains after reading Sydney Logan's characterizations.
At the start of the story you have 13 yr old Angelina casting her first "spell" under the guidance of her mother, Celia.
Angelina is filled with hope, joy, and happiness, truly believing in the families magic.
Fast forward to Angelina's 21st birthday and we meet a very different girl.
After not being able to save her father, the pain of the loss leaves her skeptical and no longing believing in her destiny. Celia on the other hand still believes and continuously pushes Angelina along.
When she meets Dylan, a writer sent to do a story on her family, it is not love at first site. Angelina chases him away, but he is persistent. The more he finds out, the more he wants to know. All the while becoming more and more infatuated with Angelina.
But is it Angelina or the spell? This is where the skepticism comes in.
It's through Dylan that Angelina starts to believe in hope again.
Now, it's not all happy times. There is Celia's illness always underlining everyone's every thought and move. You are never quite sure how it's going to go, but the budding romance between Dylan and Angelina keep hope alive.
I know I definitely had my fingers crossed!
Really such a good story that will leave you smiling and believing.
A definite must read for Sydney Logan fans and readers new to the author as well.
ARC provided by The Writer's Coffee Shop in exchange for an honest review
Giveaway
Follow the Tour
Beyond the Seduction, M. A. Stacie
http://lindsey-gray.blogspot.com
Passion and Propriety, Elise de Sallier
https://mrsaubergine.wordpress.com/
Koven, Vanessa Skye
https://wyndydee.wordpress.com/
Under These Restless Skies, Lissa Bryan
readyourselftosleep.WordPress.com
As Darkness Gathers, Emma Elliot
http://booksandladders.blogspot.ca/
Jess

Supernova, C. L. Parker
http://jessmollybrownauthor.com
Lauren

Code Red, Amy Noelle
http://wp.me/5R3ru
Over The Edge, Suzanne Carroll
www.freeink92.wordpress.com
Maybe, Amber L. Johnson
http://alacartepromotions.com
How to Get Ainsley Bishop to Fall in Love With You, T.M. Franklin

readyourselftosleep.WordPress.com
Under These Restless Skies, Lissa Bryan
http://www.valleygirlgonecountry.com/
How to Get Ainsley Bishop to Fall in Love With You, T.M. Franklin

http://www.lilylovesindie.co.uk
Passion and Propriety, Elise de Sallier
http://jessmollybrownauthor.com
Ruthless People, J. J. McAvoy
thenovellabellas.tumblr.com
RUE Toulouse, Debby Grahl
http://www.cynthiabloggs.com
In The Heart of Grace, Diane Greco
http://caracorrenti.blogspot.com
Spotlight, Krista Richmond
https://www.facebook.com/OCDBooksPimpsPromosBlog
Risking it All, Jennifer Schmidt
www.bookabout.com.au
Red Zone, Sherri Hayes
www.mysecretromancebookreviews.com
How to Get Ainsley Bishop to Fall in Love With You, T.M. Franklin
http://wp.me/5R3ru
Out of the Dark
http://wgreads.wordpress.com
Hunted, Lorenz Font
http://pagesbetween.blogspot.com
Mountain Charm, Sydney Logan
http://www.booksandfandom.com/
Koven, Vanessa Skye
https://vixenlivingvicariously.wordpress.com/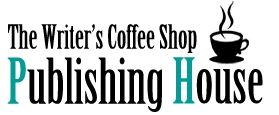 Website | Twitter
*My apologies to the author & TWCS. This was supposed to post yesterday, but I was having a blogger issue. (arrgggg).