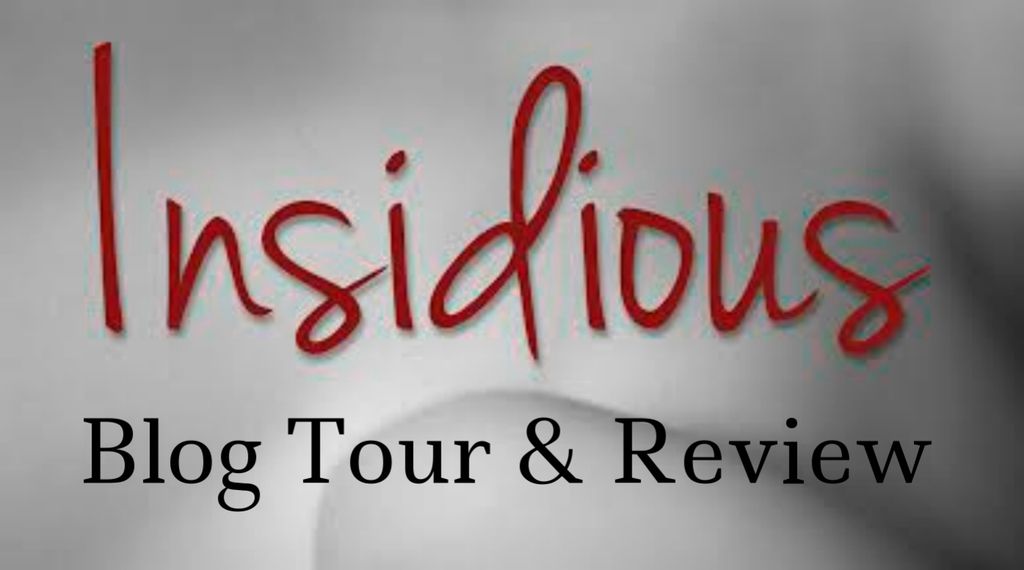 Dark desires…Deadly secrets…Devious deceptions…Nothing is exactly as it seems in INSIDIOUS, the new erotic thriller from New York Times and USA Today bestselling author Aleatha Romig.
When a powerful man is willing to risk everything for his own satisfaction, only one woman can beat him at his own game: his wife. Or so she thinks…
"Let's start with you calling me Stewart. Formalities seem unnecessary."
Stewart Harrington is rich, gorgeous, and one of the most powerful men in Miami. He always gets what he wants. Anything is available to him for the right price.
Even me.
Being the wife of a mogul comes with all the perks, but being Mrs. Stewart Harrington comes with a few special requirements. I've learned to keep a part of myself locked away as my husband watches me submit to his needs. But the more he demands of me, the more beguiled he becomes and that's to my advantage. So I keep fulfilling his fantasies and following his rules because he doesn't know that what he's playing is really my game. And winning is everything, right?
Insidious is a stand-alone novel and the first Tales from the Dark Side title. Due to the dark and explicit nature of this book, it is recommended for mature audiences only.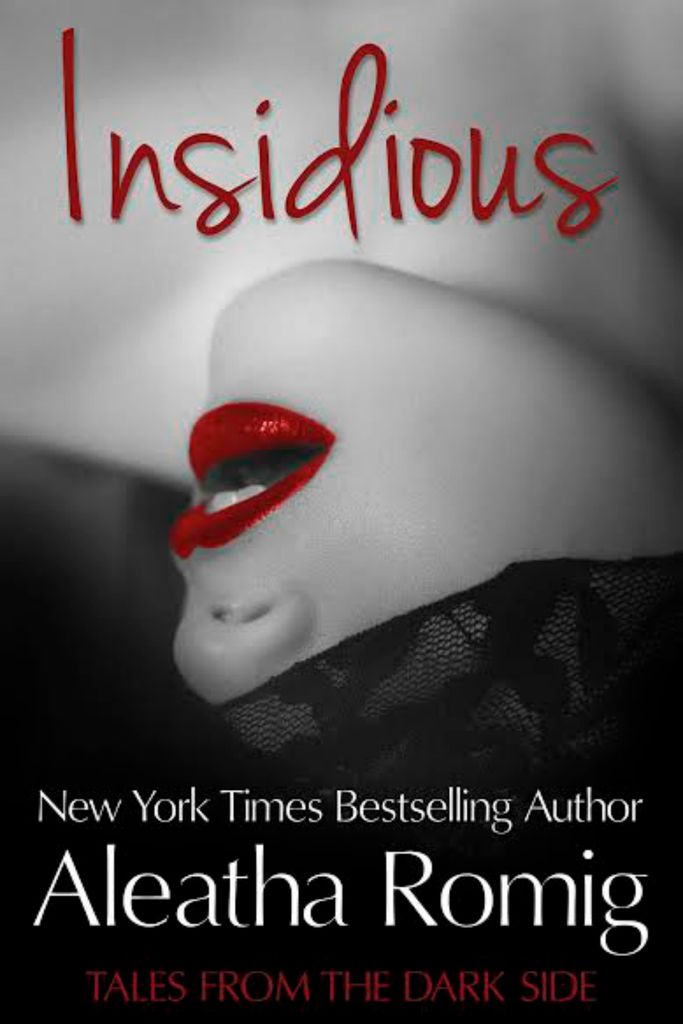 Tales from the Dark Side series
Published October 21st 2014 by Romig Works
Add To Goodreads
Kindle (US): http://amzn.to/1qsqhlg
Amazon UK: http://amzn.to/1veaoV4
iBooks: http://bit.ly/1rM0U1R
Kobo: http://bit.ly/1uDBNAG
B&N: http://bit.ly/1GKEFyi
Amazon print: http://amzn.to/YUTa1O
My 5 Star "Didn't See That Coming" Review
Aleatha Romig is a new author for me. I had heard so much about the Consequences series but was nervous to start them.
While I love a dark and twisty story, I have a tendency to get obsessed with them and will read one right after another. Read them to the point that I have to eventually step away and cleanse my palate with fun easy reads.
I thought I'd start off slowly, you know, baby steps, with the Tales from the Dark Side series, they are standalones, figuring I wouldn't have to be that invested, right? Wrong.
Well, after finishing Insidious...obsession here I come...see you all on the flip side in a few weeks...

Note: Review will be a tad bit vague as it is difficult to go in to any part of the story without giving spoilers away.

Aleatha Romig is a writer I joyously discovered has the ability to tell a story so filled with twists and turns, I was o_O though most of the read. The story is told in both past and present filling in the story line giving you a rather broad characterization. You will completely understand the horror of Victoria's life. And let me just say this, she was dealt a stupendously crappy hand, starting with her own parents.

Then moving on to Stewart, who at first seemed to only want a trophy wife, contract and all, but there was a catch. a rather unmoralistic, somewhat kinky, down right "are you kidding me" clause.

I personally was stunned with what Victoria wound up agreeing too. Though she was only 18 and very naive, my heart just hurt for her. How anyone could do what was done to her is beyond me, but the story is written in a way where you definitely get what is going on without being graphic in the telling. Something I always appreciate.

Then there is Brody and Travis, and again, they are not what they seem to be and as the story unfolds, and the layers peel back, you will be just as stunned as I was at the conclusion.

Overall, as horrific as the tale was, it was memorizing, and I just kept going and going. I could not put the story down, I needed to know what happens and if Victoria ever escapes the horror of her life.

Is Stewart redemptive? Who do you believe? Is Brody being truthful? And Travis, he was a tough one to figure out, and yep, I figured him all wrong.

The ending was just as shocking and surprising as the entire story, but I was completely satisfied.

Insidious stayed with me for a long time, and I am looking forward to moving on to the Consequences series now that I know this is an author that will twist my entire world upside down!
Excerpt:
I fell, shattered beyond repair, onto his chest. As I reeled with my reality, strong arms enveloped my shoulders. It had been unlike any orgasm I could remember. Surely, I wasn't whole. I couldn't be. In the depths of my haze, I knew that I was no more than a million disassociated pieces vulnerable to the winds of life.
Yet, before I could be blown away, Brody again kissed my forehead and brushed my cheek with his.
He pulled me into his warm embrace and held me as I melted into his side. Without hesitation, I laid my head on his shoulder and drifted to sleep.
Perhaps the fairytales shouldn't center on the prevailing of good, but the presence of evil. For without evil was there truly good?
Spinning me around, he lowered the zipper of my dress.The soft fabric fluttered to the floor as his low hiss filled me with a much needed semblance of power.
About the Author:
Aleatha Romig is a New York Times and USA Today bestselling author who lives in Indiana. She grew up in Mishawaka, graduated from Indiana University, and is currently living south of Indianapolis. Together with her high-school sweetheart and husband of twenty-eight years, they've raised three children. Before she became a full-time author, she worked days as a dental hygienist and spent her nights writing.
Now, when she's not imagining mind-blowing twists and turns, she likes to spend her time with her family and friends. Her pastimes include reading and creating heroes/anti-heroes who haunt your dreams!
Website | Facebook | Twitter | Goodreads