Clothing optional…
Janie McAlister should have known better than to trust her quirky sister's taste in resorts. Instead of thatched-roof huts and designer pools overlooking the ocean, she's landed at the one seventies throwback in the Riviera Maya with an open door nudity policy. No way is she going à la natural in public. And she's sure not entertaining the advances of the bold young man with the delicious body daring her to do exactly that…and so much more.
Well, hello, Ms. McAlister…
Zade Painel's a man on a mission—grab some much needed R&R at Gypsy Cove, and figure out how to reclaim his boudoir photography business. He never thought the answer would come in the form of a curvy, forty-year-old redhead and an accidental knee to the 'nads, but Janie proves to be a force of nature with a penchant for fixing things. She's also sexy as hell. One way or another, he's going to help her see just that. And if he plays his cards right, it'll be a heavenly hands-on approach that lasts way past seven days in paradise.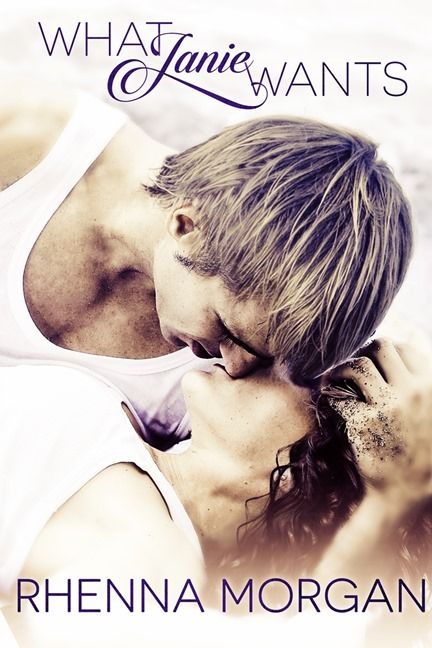 Publication Date: June 22, 2015
Told in Janie's Point of View:
Janie froze. Every muscle locked up and her breath hitched. The only thing actively working was her heart, which after its initial stumble, had taken off at a gallop.
"…make damned sure the only thing you can do is feel."
So tempting. So terribly tempting.
The shadows around him accented the sharp angles of his jaw and nose, and his voice dropped to a grumble. "Talk to me, Janie."
And tell him what? That she wanted what he wanted as bad as he did, but she was terrified to give the green light? That she wasn't sure she could take the disappointment in his eyes if things got serious and he saw what a quality sundress could hide? "What do you want to know?"
"Tell me what you want."
Touch. Passion. Contact. Skin. It all rushed in at once, clogging her throat and seizing her thoughts.
"One word." His hand tightened on his lap, not so subtly gripping what looked to be a powerful erection. "One thing at a time."
She swallowed and tried to catch her breath. The request leapt to her tongue, ready for launch. Damn it to hell, she was a living, breathing human, not some freakish deviant. Why couldn't she say what she wanted? Own it. It was one night. One chance she may never get again. "A kiss."
He stared at her. Quiet.
Her lungs burned, the air so thick she could barely breathe.
He stood and padded to her side of the bed.
With every step, her heartbeat surged a notch.
Her thighs pressed so tight together it was a wonder the bed didn't shake.
He unhooked his watch. One of those chunky ones her son had begged her for two Christmas' ago. Somehow the silver looked right on Zade.
Manly. Effortless and stylish without being overblown.
It clunked against the nightstand as he sat it aside.
He'd rolled his sleeves up, tanned skin and prominent veins peeking from beneath the crisp blue fabric. The top two buttons of his shirt were open, leaving his neck on display. And his eyes, bright blue and bold as the hottest flame, framed by his loose blond bangs.
He scanned her body stretched out on the bed, put a knee to the mattress, and straddled her thighs.
Rooting his hands on either side of her head, he held his body over hers, yet not touching. "A kiss."
He dipped closer. Slow, inhaling deep. "Want to point out, you didn't put any restrictions on your request."
He traced the line of her lips with his own, close enough to tickle and tease, but not nearly enough to give her what she craved. "You didn't say how…" His warm breath fluttered against her face. "…or where."
He licked her lower lip and lifted his gaze to hers. "I'll take that to mean I get to taste all of you."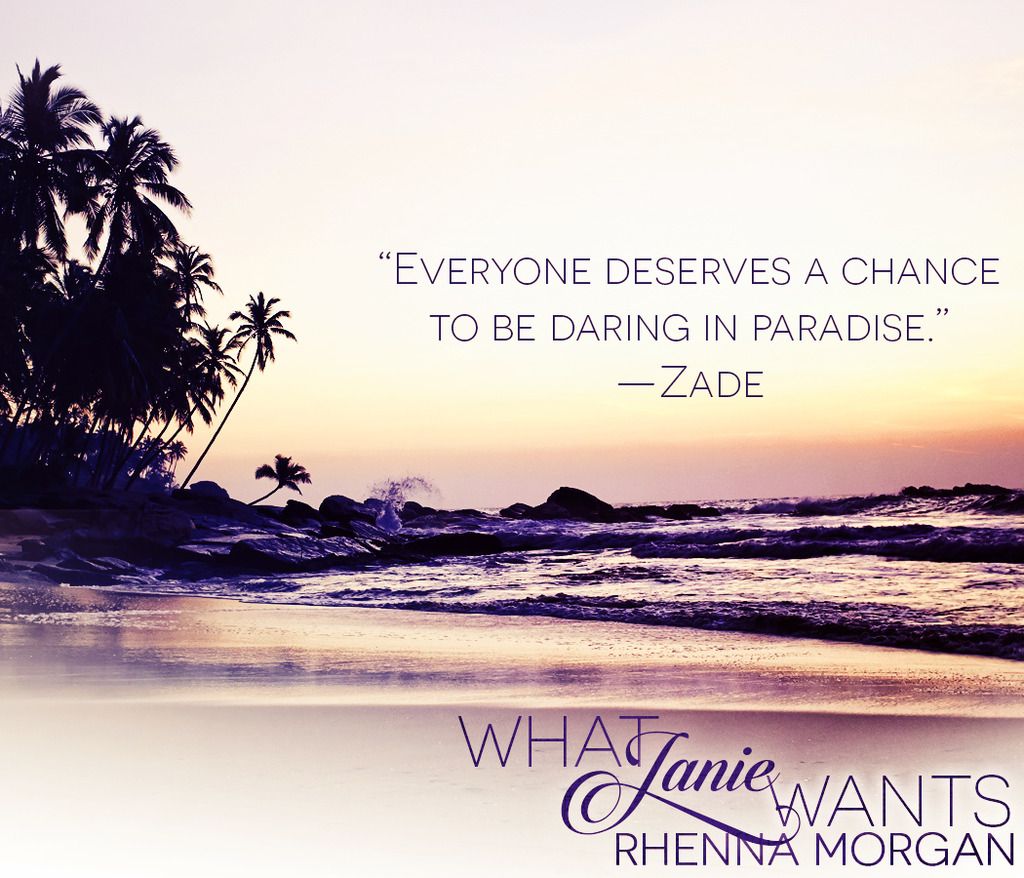 About the Author:
Rhenna Morgan writes for the same reason she reads—to escape reality. Yes, her life rocks—two beautiful little girls, a great husband, a steady job, and the kind of friends that would take you out back if you hurt her.
But, like most women, she's got obligations stacked tight from dusk to dawn.
So, when the world gets her down, she slips into something…less realistic. Romance is a must. So is a steamy romp (or four). Nothing thrills her more than the fantasy of new, exciting worlds, strong, intuitive men, and the sigh of, "Oh if only that could happen to me."
So, if you're picking up one of her books, expect portals into alternate realms and men who'll fight to keep the women they want. Romantic escape for the women who need it.