Limited time 99-Cent Sale through Monday!
Celebrate My Skylar's One Year Anniversary!
(This will be the ONLY sale of the year and run through Monday only)
From the New York Times Bestselling author of Stepbrother Dearest, comes a friends-to-lovers story of longing, passion, betrayal and redemption...with a twist that will rip your heart out.
Skylar was my best friend, but I secretly pined for her. One thing after another kept us apart, and I've spent the last decade in fear of losing her forever.
First, it was the cancer, but she survived only to face the unthinkable at my hands.
Because of me, she left town. For years, I thought I'd never see her again.
But now she's back...and living with him.
I don't deserve her after everything I've put her through, but I can't live without her.
This is my last chance because she's about to make the biggest mistake of her life. I can see it her eyes: she doesn't love him. She still loves me...which is why I have to stop her before it's too late.
My Skylar is a STANDALONE story of 99,000 words and a companion to the novel, Jake Undone. It does NOT need to be read in conjunction with any other book.
This book is recommended for readers over the age of 18 due to strong language and explicit sexual content.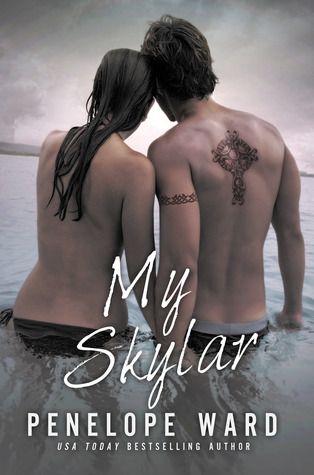 Add To Goodreads
Amazon | B&N | iTunes