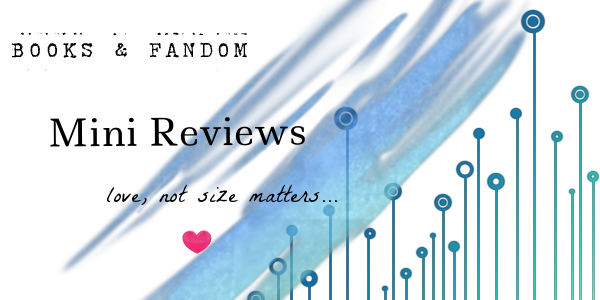 The Deal was my first introduction to the world of Elle Kennedy. Loved it.
Then I quickly read The Mistake. Loved it even more.
Is it even possible for a series to get better with each new story?
YES if it is the Off-Campus series!
Elle Kennedy has created a magical formula in this series. Hot hunky guys, smart take no crap girls, hearts of gold, underlying drama that's not over the top, all stirred together with a wonderful non stop flow, big humor, snark, and romance.
This is a series that is already a 2015 favorite for me and my first 1 click must have of the year.
Hannah to Garrett:
"Just out of curiosity," she says, "after you wake up in the morning, do you admire yourself in the mirror for one hour or two?"
"Two," I reply cheerfully.
"Do you high five yourself?"
"Of course not." I smirk. "I kiss each of my biceps and then point to the ceiling and thank the big man upstairs for creating such a perfect male specimen."
****
Oh John Logan, I believe I loved this man a tad bit more than Garrett.
Grace to John:
"And just in case my reaction to your idiocy didn't make it clear where I stand with us,
then let me spell it out for you."
I whirl around to scowl at him. "I love you, you stupid jackass."
And now confirmation there will be a third in the series, and it will be Dean's book??!!??
Well that just leaves me with no words, we all know how great Dean's story will be based on his antics in the previous stories. But....I think there will be some serious underlying drama with him.
The Deal (Off-Campus #1)
Published February 24th 2015
She's about to make a deal with the college bad boy...
Hannah Wells has finally found someone who turns her on. But while she might be confident in every other area of her life, she's carting around a full set of baggage when it comes to sex and seduction. If she wants to get her crush's attention, she'll have to step out of her comfort zone and make him take notice... even if it means tutoring the annoying, childish, cocky captain of the hockey team in exchange for a pretend date.
...and it's going to be oh so good.
All Garrett Graham has ever wanted is to play professional hockey after graduation, but his plummeting GPA is threatening everything he's worked so hard for. If helping a sarcastic brunette make another guy jealous will help him secure his position on the team, he's all for it. But when one unexpected kiss leads to the wildest sex of both their lives, it doesn't take long for Garrett to realize that pretend isn't going to cut it. Now he just has to convince Hannah that the man she wants looks a lot like him.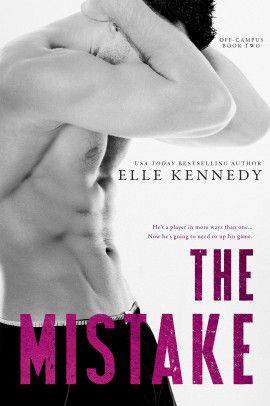 The Mistake (Off-Campus #2)
Published April 28th 2015
He's a player in more ways than one…
College junior John Logan can get any girl he wants. For this hockey star, life is a parade of parties and hook-ups, but behind his killer grins and easygoing charm, he hides growing despair about the dead-end road he'll be forced to walk after graduation. A sexy encounter with freshman Grace Ivers is just the distraction he needs, but when a thoughtless mistake pushes her away, Logan plans to spend his final year proving to her that he's worth a second chance.
Now he's going to need to up his game…
After a less than stellar freshman year, Grace is back at Briar University, older, wiser, and so over the arrogant hockey player she nearly handed her V-card to. She's not a charity case, and she's not the quiet butterfly she was when they first hooked up. If Logan expects her to roll over and beg like all his other puck bunnies, he can think again. He wants her back? He'll have to work for it. This time around, she'll be the one in the driver's seat…and she plans on driving him wild
The Score (Off-Campus #3)
Release Date: TBD
Dean's book!!
About the Author:
A USA Today bestselling author, Elle Kennedy grew up in the suburbs of Toronto, Ontario, and holds a B.A. in English from York University. From an early age, she knew she wanted to be a writer, and actively began pursuing that dream when she was a teenager.
Elle currently writes for various publishers. She loves strong heroines and sexy alpha heroes, and just enough heat and danger to keep things interesting!
Website | Twitter | Goodreads