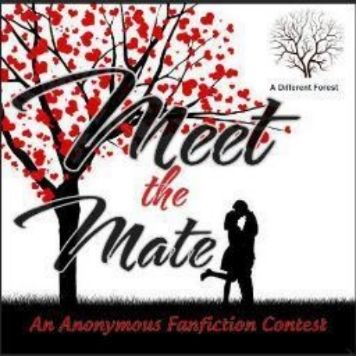 Lovers meet in the strangest ways.
Was Edward cycling in the Alps when his bicycle tire broke and Bella came to the rescue?
Did they accidentally sit next to each other in a lecture about Statistics and Probability and ended up in an argument about Game of Thrones?
Bring it on. Let your imagination run wild. You're free to tell the story of how they ended up together or leave the ending wide open, just show us how they met.
We can't wait to read your words!!
Important Dates
Contest open for entries: 27th July — 17th August
Public Voting: 18th August — 24th August
Winners announced: 31st August
Awards
Judges choice – 1st, 2nd and 3rd place
Public voting – 1st, 2nd and 3rd place
Best Original Storyline
Best Shocking Twist
Most Swoon-worthy Character
Most Potential for a Full Story
Honorary Mention
Meet The Team
Hosting:
Judges:
Validation Team:
Banner Makers:
Secret Keeper:
Emergency Betas: