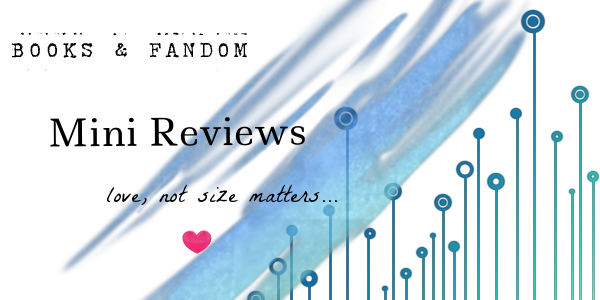 Amanda Black's debut of The Apartment was just perfect!! Personally, I expected nothing less. This was an author I have been following since 2009 with her FF Blood and Lust. The originality of her FF stories just wowed me. The story lines, the writing, development of her characters, the flow, and characterizations. I was immediately hooked and a complete and forever fangirl of her's.
The story line of The Apartment is simplistic in that it is simply the story of two people coming together in spite of their self induced obstacles. Simple yet packed to the brim with emotion, angst, hurt, betrayal, yearning, passion, discovery, and love.
Ethan is a brilliant and successful artist. Lost in the spiraling emotional whirlwind of self doubt, hurt, pain, and betrayal. Self estranged from his family, he has come home to heal and find himself once again.
Lily is the typical "always tries to do the right thing" type of woman. Self sacrificing to the extent of putting her own dreams and heart aside so as not to hurt someone.
The story ends in a cliffhanger. Yes, I normally hate that too, BUT if the sneak peek at the first chapter of the sequel, "The Blank Canvas", is a hint of what's waiting for readers upon its release, the wait will be so worth it!!
The Blank Canvas picks up right where The Apartment ends...with Lily trying to figure out what spooked Ethan to the point that he skipped town. During his absence, she shows a lot of maturity and growth, especially in dealing with her friends, fiancé, and her dad.
Once Ethan decides to come back with a little help from his brother, we see another side to him. A more mature and self assured Ethan. An Ethan who deals with his demons head on and opens up more.
All he wants is Lily back and how he goes about doing that is heart warming.
Their encounters are filled with lots of sex, I found that to be a very intriguing concept. Normally steamy sex scenes are just that, scenes. Sometimes filler, sometimes a segue. In this case, it was the actual character development. I loved it.
The Apartment Novels are truly stories to fall in love with.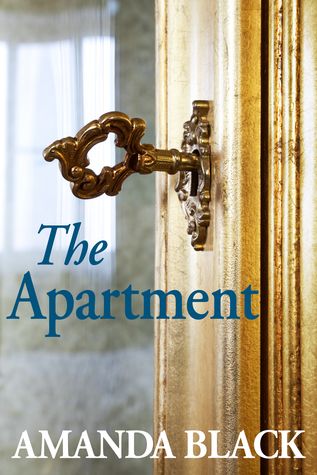 The Apartment (The Apartment Novels #1)
Published October 1st 2014 by Full Fathom Five Digital
Goodreads
Lily has spent a lifetime putting everyone else's needs before her own.
Ethan is struggling to find a place in the home he left behind.
When the two meet by chance in an empty apartment, everything changes. Drawn together by an inexplicable desire, Lily and Ethan discover a passion neither knew existed.
And so, they make a pact: Nothing from their outside lives will enter the apartment—not even their names.
But what will happen when the apartment's walls inevitably come down?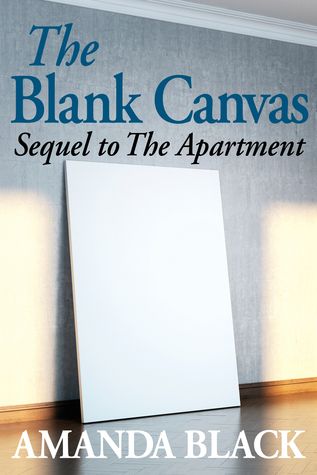 The Blank Canvas (The Apartment Novels #2)
Published November 5th 2014 by Full Fathom Five Digital
Goodreads
Ethan is gone, but Lily will never be the same.
She's done living her life for other people. She moves out of her father's house. She starts saying yes to drinks with friends.
But there's one thing she won't give up: the apartment, where her and Ethan spent countless passion-filled hours. They never exchanged names, but their relationship was more real than anything they had ever experienced in their lives.
Ethan left to give Lily a chance to be happy. But consumed with thoughts of her, he can't help wondering if he made a huge mistake. than's looking for a second chance, and this time, all his cards are on the table.
Can their love survive the real world?
About the Author: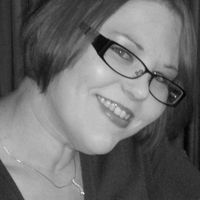 Amanda Black was born and raised in the Midwest, where she still lives with her husband and spoiled-rotten dogs. She earned a bachelor's degree in Studio Art before deciding that she actually needed to pay some bills, which is when she took a position as an ophthalmic technician.
For the past few years she's been a closet romance writer in her spare time and would love nothing more than to make it a full-time career. When she's not writing her next steamy love scene, her interests include reading, sketching, and annihilating her friends and family in movie trivia.
Twitter | Goodreads