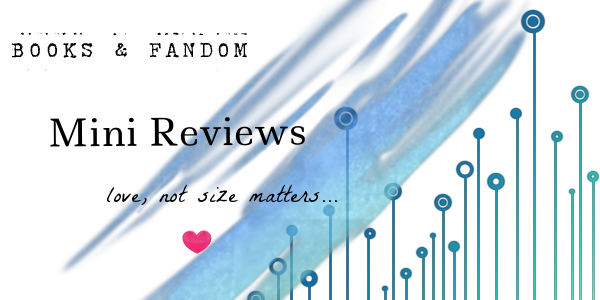 I picked up The Resistance based on the cover. We've all done that on occasion

and the story did not disappoint!
Dalton was super sexy and smooth, a multitude of fantasies rolled in to a really great character.
Holliday, a really fantastic female, strong, knows her own mind, knows what she wants, but an edge of vulnerability made her very endearing.
A one night stand that turns in to more.
A story filled with passion, hot fiery tempers, fantastic and witty dialogue, and most importantly, love.
Both Dalton and Holliday are great characters. S.L Scott did an amazing job building multi-layer characterizations with these two. You see so many different sides to them that they completely come to life, very believable relationship and issues.
Then we have some really good secondary characters that totally helped to drive the story.
Dex, Cory and Rochelle, loved them just as much!
And best of all, a

rock star story line that takes you on all the ups and downs of fame and excess.
------
I wanted to read
The Redemption
because of how much I loved
The Resistance
. But already knowing this would be Dex's story, clinched the deal. Because Dex was just a mess and such a contradiction as it turned out in the end. Was very intrigued.
Oh Dex.
In The Redemption, you were the typical rock star, live to excess, not really care about anything kind of guy.
It wasn't until the end of The Resistance, after a heart breaking tragedy that we saw a completely different Dex.
Once again, S.L Scott gives us very believable characters dealing with very believable issues and circumstances.
My heart just ached for Dex and Rochelle. The loss of Cory affected them both in very different but deeply moving ways.
This story is filled to the brim with wanting something you aren't sure you should have, heartbreak, discovery, drama, passion, frustration, healing, and again most importantly, love.
Your heart will ache for Rochelle. It's been 3 years and she just wants to be OK again, to make a life with her boys. Peace and happiness. Maybe a chance at love all the while battling the guilt of wanting to move on.
Dex...my goodness I loved him in this story. I knew there was more to him than just a rowdy rock star persona. He was such a contradiction. He loves Rochelle like the day is long, he always has. With the loss of Cory, it seems there is an opportunity, but that sticky feeling called guilt just keeps bubbling to the surface every time they try. Aside from his own personal demons he needs to battle.
I was so heartsick for these two. Cheering for them. wanting to hug them both. The back and forth was exhausting and stimulating at the same time!
Such a good story and the perfect follow up to The Resistance, though both are stand alone stories with cross over characters. I would definitely read The Resistance first but not necessary.
Published April 11th 2014
And you don't get to choose who you fall in love with.
The minute he opened his sexy mouth, Holliday Hughes should have known Jack Dalton was trouble. His smooth pickup lines, broad shoulders, and ridiculously handsome face charmed her right out of her clothes. She gave into her desires, the instant attraction blinding her to the obvious.
One night. That was all it took for Holliday's world to be flipped on its axis. Jack Dalton was cocky. Smug. Volatile. Demanding. He ignited something deep inside her like no other, but there was something more to this brooding bad boy. There was a dark side to him she couldn't help but be drawn to.
Torn between what she knew about him and a mysterious side he tried to hide, could she walk away or was he simply too hard to resist?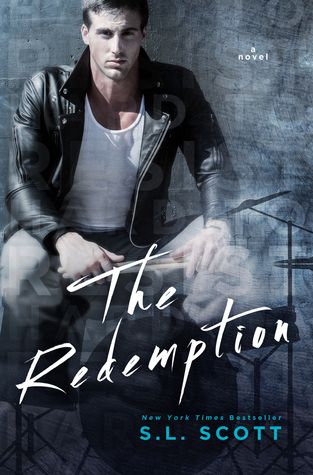 Published November 3rd 2014
Goodreads
The Redemption is a standalone novel. The Resistance is a standalone novel, but the two books share characters and background.
He was everything she never wanted. Yet, she couldn't stop thinking about him.
Soulful, amber eyes.
A sex, drugs, and rock n'roll reputation.
A body that beckoned for sin.
Three years ago Rochelle Floros was living her dream come true… then lost it all. On the worst day of her life, the last person she expected to be there for her was a rock star and tabloid favorite. Now, she's trying to rebuild her life after the tragedy that destroyed her fairytale. Slowly, she found herself captivated by a sexy, bad boy drummer she had known for years.
Rochelle was caught between the grief that shrouded her heart and the charismatic man that made it race. What she didn't know is if he was being sincere or toying with her heart. The Redemption is about finding the pulse of your soul in the most unlikely places and giving love a chance to grow.
Can what she wants really be what she needs? With his rhythm and her passion, can they make music together? Or will their harmony be lost forever?
And for all you fans of these steamy rock star men...
The Reckoning
Coming April 28, 2015
(Cover Reveal to post April 23)
Goodreads
About the Author:
S.L. Scott is a former high-tech account manager with a journalism degree pursuing her passion for telling stories. She spends her days escaping into her characters and letting them lead her on their adventures.
Live music shows, harvesting jalapenos and eating homemade guacamole are her obsessions she calls hobbies.
Scott lives in the beautiful Texas hill country of Austin with her husband, two young sons, two Papillons and a bowl full of Sea Monkeys.
Her novels include Naturally, Charlie, Good Vibrations, and A Prior Engagement.