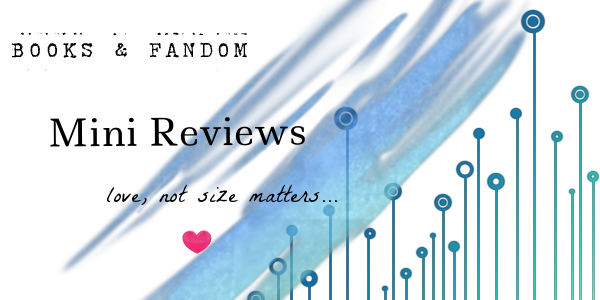 Romance. Passion. Warmth. Happy. Fun. Drama. Heartbreak. HEA.
These are the words that come to mine every time I read one of Melanie Moreland's stories. No matter what she does to her characters, by the end of the story, I just have the warm fuzzies and a contented sigh at the conclusion.
I just feel good every time.
Into The Storm was a highly charged, highly emotional story. Fantastic debut for the author in that you got a real feel for her writing style. A story of two broken souls who fine one another in a very tragic way.
The story was chock full of romance and healing. Then a big heart ache followed up with some suspense. The conclusion had you cheering for these two. And as cliche as some of the romance was, it still made me smile and most importantly, feel good. You could not help but love the characters and be invested with them.
Beneath the Scars was another highly charged, emotion packed story of two broken souls. Once again the author brings her brand of romance and healing to a well rounded story line filled with hurt, misunderstandings, pain, romance, and eventual healing.
I enjoyed both these stories very much. They just gave me that feeling of feeling good at the conclusions. A story doesn't have to be over the top drama or angst that goes on forever to be a good story. All you need is a story that tells you a story and leaves you with the feeling good vibe.
And that is exactly what you get from a Melanie Moreland story...a feel good story.
Published November 23rd 2013
Goodreads
She is a woman on the run. Pain, loneliness and terror are what she is leaving. Where she is headed doesn't matter as long as it's away from the hell her life has become.
Joshua Bennett is trapped in a prison of his own making by the memories of his past.
Traumatized and isolated, he is a reclusive writer, living a quiet, lonely life, his only companion his dog, Bear. It is what he knows, what he has accepted to be his life.
One dark night, one huge storm, and one ice patch brings them together. He finds himself with an unexpected houseguest with no memory. She wakes up a stranger to herself and the man watching her. Even more mysterious is the lack of any sort of identification with her or in her car. She is an enigma to both of them.
Trapped by the storm and isolated from the outside world, they slowly open up, learning to trust and love, until the world once again shows up, threatening the fragile peace of their newly discovered world, and tearing them apart.
There are many twists and turns as they struggle to find each other, overcoming both the mental and physical elements that keep them apart.
A story about overcoming our fears, finding love and learning to live again.
Published October 14th 2014
Goodreads
The sound of the ocean, the crash of the waves as they kick up against the sand and rocks—these are the only sounds Megan Greene wants to hear. She wants to leave the rest of the world behind, and find some peace. The offer of a private house on the beach, set in a small town in Maine, is perfect.
Time to think—to be by herself. It's all she wants. It's the escape she needs.
Until she stumbles across the painting that seems to echo her own chaotic mindset.
Until she meets the unfriendly artist behind the stormy painting and discovers his secrets.
All Zachary Adams wants is to be left alone. His canvases, and the unending scope of the ocean and sand, are his life. They direct him—fill his hours. Bring him focus.
Until she enters his life. She dredges up memories of the past—the haunting images he has hidden for years; the fears he has never shared. A story he keeps buried below the surface.
Can she make him see what he is missing? Can he trust her enough to believe?
Together they embark on a journey where their pasts collide and threaten to tear them apart. Will their fragile bond hold or wash away with the ebbing tide?
About the Author: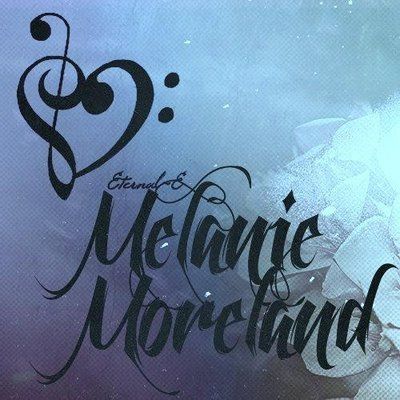 Melanie Moreland lives a happy and content life in a quiet area of Ontario with her husband and fur children. Nothing means more to her than her friends and family, and she cherishes every moment spent with them.
Known as the quiet one with the big laugh, Melanie works for the sporting teams of a local university. Her (box) office job, while demanding, is rewarding as she cheers on her team to victory.
While seriously addicted to coffee, and somewhat challenged with all things computer-related and technical, she relishes baking, cooking, and trying new recipes for people to sample. She loves to throw dinner parties and socialize, and also enjoys travelling, here and abroad, but finds coming home is always the best part of any trip.
Melanie delights in writing a good romance story with some bumps along the way, but is a true believer in happily ever after. When her head isn't buried in a book, it is bent over a keyboard, furiously typing away as her characters dictate their creative storylines to her even more inspired tales, for all to enjoy.
Goodreads | Twitter