Eight years ago, Merric Case—AKA Merc, freelance assassin—was sent to rescue a sixteen year old girl from a Wyoming-based militia group on Christmas Eve. A new life, new friends, and a whole lot of new money came out of that job. But a choice had to be made that night, and the girl he should've saved was left behind.
Sydney Channing was collateral damage in more ways than one when the rescue she expected turned into an eight-year nightmare filled with lies, sexual servitude, and mind manipulation. Case's last threat gave her hope that one day he'd be back—even if it was just to kill her.
And now Merc is back. But he's not here to save Sydney. His job is to pick through her damaged psyche and find the truth using whatever means necessary. Sex, drugs, lies, and love. Those are his weapons of choice. And when Merric Case takes aim—he never misses the target.
Meet Me In The Dark is a full-length dark suspense novel due to be published on April 15, 2015.
Meet Me In The Dark (A Dark Suspense)
Publication date: April 15th 2015
Genres: Contemporary, Romance, Suspense
Goodreads
Author Giveaway
About the Author: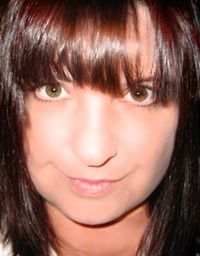 JA Huss is the New York Times and USA Today bestselling author of more than twenty romances. She likes stories about family, loyalty, and extraordinary characters who struggle with basic human emotions while dealing with bigger than life problems. JA loves writing heroes who make you swoon, heroines who makes you jealous, and the perfect Happily Ever After ending.
Twitter | Facebook | Blog