Tuesday, December 2, 2014
Kissing Kris Kringle by Erin Quinn
In the spirit of giving and paying it forward, all of the author's proceeds for Kissing Kris Kringle will be donated to The Animal Welfare League, an amazing organization dedicated to saving animals lives and working to improve the way they are treated and regarded by society.
Kris Kringle is just an average guy living in the tiny town of North Pole, Maine where Christmas isn't just a holiday—it's a way of life. But not for Kris. He might be named after the big guy in red, but Kris is more Scrooge than Santa.
Until he wakes up from a night of partying with his friends to find himself in possession of a Santa suit, a toy bag and a puppy. Kris soon discovers that he's been relegated to Santa's naughty list and there's only one way to get his name removed….put on the suit and spread some cheer.
Lucky for Kris every cloud has a silver snowflake and his quest to get off that list lands him in the arms of the woman he's been lusting after for years.
It takes a little magic, but Kris is about to get everything he didn't even know he wanted for Christmas.
Amazon | B&N
Erin Quinn is an award winning author who writes haunting romance for the thinking reader. Her books have been called "riveting," "brilliantly plotted" and "beautifully written" and have won, placed or showed in in number awards.
Look for THE THREE FATES OF RYAN LOVE, coming in January from Pocket Books.
Naughty St. Nick by Calista Fox
'Tis the season for Christmas miracles…
Having landed himself on Santa's Naughty List, Nick Santos is given a chance at redemption. Granted, he's tasked with some daunting challenges—pimping Santa's ride and fixing the town's holiday bling in the once year-round Christmas Capital of the World, North Pole, Maine. But playing Secret Santa comes with some unexpected perks, like finally catching the eye of the woman who sparks his deepest desires, Vixen White.
Vixen has no idea what's come over Nick this holiday season, but his good deeds around town help her to remember the magic of Christmas, long forgotten. And his sexy grin and a searing, stolen kiss under mistletoe have her wishing her dream of being Naughty St. Nick's one and only will finally come true.
All she has to do…is believe.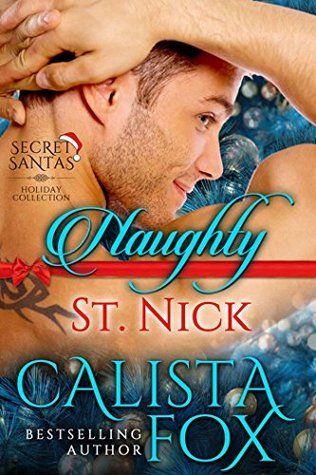 Amazon | B&N
Calista Fox is a former PR professional, now writing fast-paced, steamy books to set your pulse racing--including the BURNED DEEP trilogy, coming in 2015 from St. Martin's Press! She is an Amazon bestseller and has won Reviewer's and Reader's Choice Awards, as well as a Best Book Award, and competitions with publication as the prize.
Website | Facebook | Twitter
Romancing Rudy Raindear by Mary Leo
Rudy Raindear thought he'd left North Pole, Main in his rear-view mirror. Now, after several years, he's returned to convince his beloved grandfather to retire and sell his struggling bakery, Sugar Plums – the linchpin in a potentially lucrative real estate deal – great for Rudy, devastating for the town.
But all is not what it seems in this magical Christmas town, especially after Rudy lands on Santa's Naughty List. Suddenly Rudy's nose is turning red for the tiniest of white lies and the one girl he wanted to impress, Jenny Bells, is on his case for trying to close Santa's favorite bakery.
What's a guy to do?
Start baking and just maybe Rudy can save the bakery, and convince Jenny that sometimes, being a little naughty, is oh-so nice.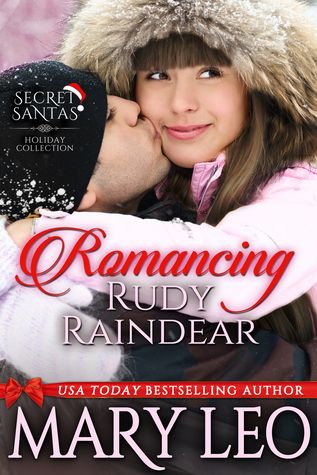 Amazon | B&N
USA Today bestselling author Mary Leo writes contemporary romance, paranormal romance, romantic suspense, and mystery. She loves to travel for research while she's writing a book, or for that matter, even when she's not writing a book . . . which always leads to yet another book.
Website | Facebook | Twitter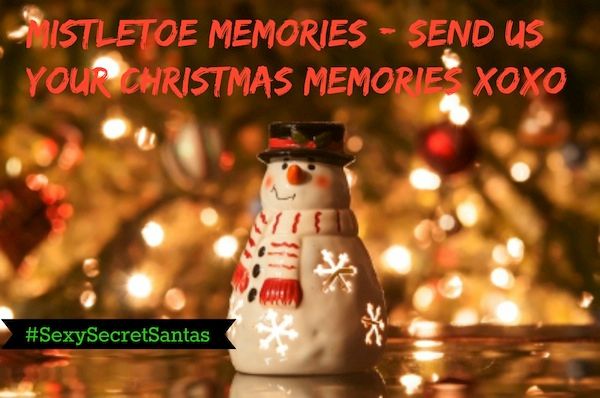 BONUS BONUS BONUS BONUS BONUS
You can have your favorite Christmas memory featured & shared by 3 amazing authors -
Erin Quinn, Calista Fox, and Mary Leo!
Write a review for "Kissing Kris Kringle", "Naughty St. Nick", or "Romancing Rudy Raindear", and email a link to your review, and your favourite holiday story to
pubcraftteam@gmail.com
.
Include a pic if you like! Your memory could be featured on the author's social media sites!
This is a super cute way to spread the cheer for all those who love Christmas and the Holiday season!
With so many magical memories made every year, we can't wait to hear yours!