Friday, December 19, 2014
Rodeo Queen
Catie Bay has worshiped much older Chad McCray since she was a child. When she fumbles a seduction attempt after her graduation from high school, she flees to Europe. Four years later, she returns a beautiful, worldly woman, and Chad takes notice.
Is the rodeo queen still in love with the sexy cowboy, and is he capable of returning her feelings?
Taming Angelina
Learn to run a ranch? Angelina Bay would rather wear last season's clothes. But if she doesn't, her father commands, she can kiss her inheritance goodbye.
Teach a spoiled heiress how to ride a horse? Not in this lifetime. Rafe Grayhawk is busy enough as a ranch hand, saving every extra penny to fund his chronically ill father's move to Arizona—until beautiful Angelina makes him an offer he can't refuse.
Rafe's rules are simple—show up on time for lessons and do everything he tells her.
Angie balks at authority, but soon riding lessons with the handsome hand are the least of her problems.
She may lose her ranch anyway, and Rafe is the only person who can help her.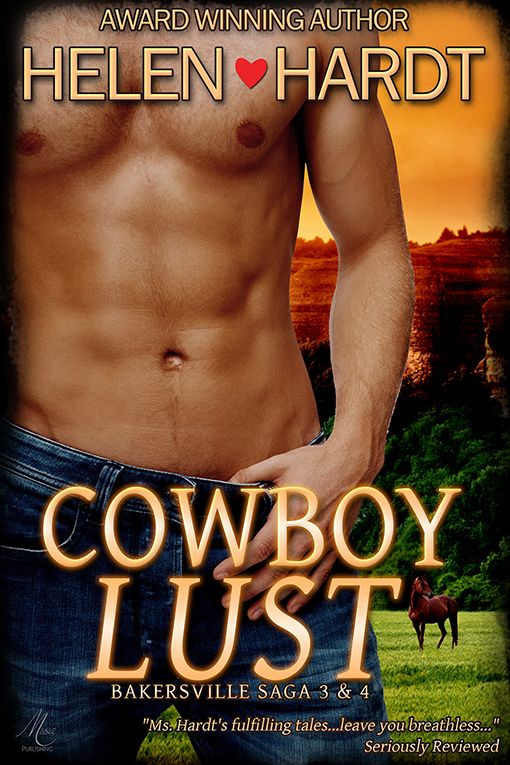 Series: Bakersville Saga 3 & 4
Buy Link: Musa Publishing
Other Books in the Series
Cowboy Heat – Bakersville Saga 1 & 2
Amazon US |

Amazon UK
About the Author:
Helen Hardt is an attorney and stay-at-home mom turned award-winning romance author and freelance fiction editor. She writes contemporary, historical, paranormal, and erotic romance from her home in Colorado.
She's a mother, a black belt in Taekwondo, a grammar geek, an avid fan of opera and football (as long as her older son and younger son are performing/playing, respectively), and a lover of Ben and Jerry's ice cream.
a Rafflecopter giveaway