Tuesday, November 4, 2014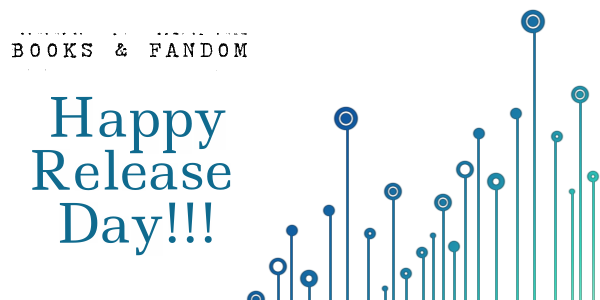 In a life driven by passion, famed artist Maxfield Caswell lives in a world of brilliant color and drama, pushing his art and affairs to his emotional edge.
He's stunning, charismatic and celebrated in the art world, but are the trappings of fame also destroying him?
For years intelligent and bright-eyed Ava Jacobs has worked diligently toward a career in the art world. Ava is swept off her feet when she meets the passionate artist. She soon realizes, however, that he's on a destructive path—one she doesn't intend to join him on.
In the decadent world of patrons, art groupies, and predators, feisty and beautiful Ava knocks Max off his pedestal. A stunned Max sees something special in Ava and offers her an opportunity she can't refuse.
As their lives and passions collide, will he realize that she alone has the power to heal him?
Can their hearts come together to create their own work of art?

Expected Publication: November 4th 2014
Clampett Studio Collection
Buy Links: Amazon | BN | iTunes
He takes a step back and pushes his sleeves up his sculpted arms.
My eyes wander up from his bare feet, over his worn jeans, his broad shoulders and handsome face.
He's over six feet of masculine perfection and distracting in every way. A breeze from the ocean hits him, and he turns his face sideways.
The sinking sun back lights his perfect silhouette.

This view of him engulfs me.

I feel doused in flames and what I want at this very moment has nothing to do with writing.
I'm burning for him.
I desperately desire to be up on that deck wrapped around Max with the ocean breeze at my back. I don't want to be his savior nor his biographer, I just want to consume him, and I hate myself…knowing that doesn't make me any better than his art groupies.
"Okay, I'll go to the bookstore!" I say, exasperated.
Max smiles happily and offers a wave as he backs away from the car.
He thinks he's won, but this game hasn't even begun.
Trailer and Cover by Jada D'Lee
About the Author:
Ruth Clampett, daughter of legendary animation director, Bob Clampett, has spent a lifetime surrounded by art and animation. A graduate of Art Center College of Design, her careers have included graphic design, photography, VP of Design for WB Stores and teaching photography at UCLA.
She now runs her own studio as the fine art publisher for Warner Bros. where she's had the opportunity to know and work with many of the greatest artists in the world of animation and comics.
The
Work of Art Trilogy
is Ruth's third publishing endeavor, following
Animate Me
and
Mr. 365
.
She lives in Los Angeles and is heavily supervised by her teenage daughter, lovingly referred to as Snarky, who loves art and visiting museums as much as her mom.