Saturday, November 1, 2014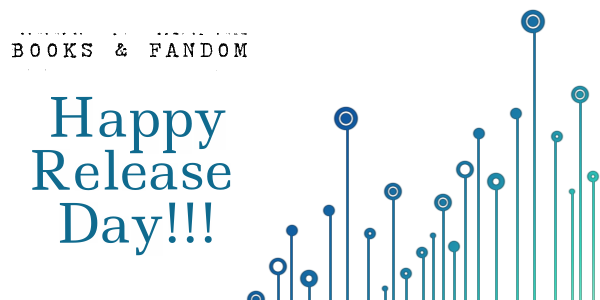 Frequent Flyers - NOW AVAILABLE!
Romance flies the friendly skies in this diverse collection of short stories from a talented group of best-selling and up-and-coming authors.
There's something for everyone in this mile-high compilation – from a love story born in a blizzard to a steamy encounter spawned by a series of crazy events. For supernatural fiction fans, how about the tale of an airport that's also a portal to another world… or a scheduled flight that takes a detour into an alternate reality?
From an unexpected trip that reignites a twenty year old flame, to a quirky liaison between a ticketing agent and an adorable doctor, Frequent Flyers takes you on a journey that will touch your heart and leave you flying high!
Eye of the Storm by Beth Bolden - Commercial pilot Captain Grant Montgomery III lives for the rules; flight attendant Tess O'Brien loves to break them. The storm brewing between them might be even wilder

than the record-breaking blizzard outside.
"I loved Tess. She reminded me of so many people in my large Irish family, and I saw some aspects of myself in her too." - Goodreads Reviewer
Fly Me To The Moon by Bev Elle - Ticketing agent Jessamy Taylor has been in a dating slump that was exacerbated when she moved her sickly mother in. Truth is, she's never gotten over the quirky Dr. Griffin Sanderson whose OCD drives her crazy, despite his excellent bedside manner.
"I love stories about people finding each other again, and this is just what you got with this story. Beware, you WILL hum the Sinatra song throughout, and beyond, reading this story." - Goodreads Reviewer
Unscheduled Departure by T.M. Franklin – Rowan Elliott is devastated when her boyfriend, Finn, tells her he's moving across the country to take over the family business, and thrilled when he changes his mind at the last minute and gets off the plane. But then things get . . . weird. And Ro's left wondering if her boyfriend's really who she thinks he is.
"The entire thing kept me turning pages. I NEEDED to know what was happening. Sucked in right from the beginning, pace was perfect." - Goodreads Reviewer
A Midsummer Flight's Dream by Kira A. Gold - Twenty years ago, he promised to catch her if she fell. Contains young lust, old books, and wild strawberries.
"This story about past love and coming together again later was lovely." - Goodreads Reviewer
Forced Landing by Angel Lawson - Nadya discovers her tiny hometown airport is the portal to a world she never knew existed, one with an ancient history buried deep within her bloodline.
"I loved the paranormal elements...easily could be continued into a series." - Goodreads Reviewer
The Friendly Skies by Amanda Weaver - An unruly drunk, a misbehaving volcano and a re-routed flight lead to one steamy night for two strangers who meet on a plane.
"The relationship between Simon and Cassie was paced perfectly. I half expected it to feel rushed considering the majority of the story takes place in a matter of hours, but it never did. The pacing was perfect." - Goodreads Reviewer
Add Frequent Flyers to Your Goodreads Shelf!
C
LICK TO LEARN MORE!

Don't Forget to Check out the Facebook Party for More Chances to WIN!
Beth Bolden lives in Portland,Oregon with one cat and one fiance. She wholly believes in Keeping Portland Weird, but wishes she didn't have to make the yearly pilgrimage up to Seattle to watch her Boston Red Sox play baseball. After graduating from university with a degree in English, Beth unsurprisingly had no idea what to do with her life, and spent the next few years working for a medical equipment supplier, a technology company, and an accounting firm. Now Beth runs her own business as a Girl Friday for small business owners, assisting them with administration, bookkeeping and their general sanity.
Beth has been writing practically since she learned the alphabet. Unfortunately, her first foray into novel writing, titled Big Bear with Sparkly Earrings, wasn't a bestseller, but hope springs eternal. Her first novel, The Lucky Charm, was published in May 2014 and its sequel, Getting Lucky will be available December 1, 2014.
Angel Lawson lives with her family in Atlanta and has a lifelong obsession with creating fiction from reality, either with paint or words. On a typical day you can find her writing, reading, plotting her escape from the zombie apocalypse and trying to get the glitter out from under her nails.
She is the author of five books, including the Wraith Series, Serial Summer, FanGirl, and Vigilant. She is the co-author of the New Adult Paranormal book, Odin's Murder with Kira Gold.
Connect with Angel Lawson
T.M. Franklin started out her career writing nonfiction in a television newsroom. Graduating with a B.A. in Communications specializing in broadcast journalism and production, she worked for nine years as a major market television news producer, and garnered two regional Emmy Awards, before she resigned to be a full-time mom and part-time freelance writer.
Her first published novel, MORE, was born out of a challenge to write a novel in thirty days issued during National Novel Writing month. MORE was well received, selected as a finalist in the 2013 Kindle Book Review Best Indie Book Awards, and won the Suspense/Thriller division of the Blogger Book Fair Reader's Choice Awards.
In addition to MORE and its sequels, The Guardians and TWELVE, Franklin has penned the Amazon best-selling short stories, Window and A Piece of Cake. Her Amazon best-selling YA romance, How to Get Ainsley Bishop to Fall in Love with You, is Franklin's first love story without traditionally recognized paranormal or fantasy elements. Although . . . T. M. is the first to argue that love is the best kind of magic.
Connect with T.M. Franklin
Kira A. Gold is a textile artist living in Lexington, Kentucky. She has four accidental cats and an intentional collection of vintage marionettes. After midnight, she writes strange things in a blue bathrobe.
Her first book, ODIN'S MURDER, with Angel Lawson, is a New Adult paranormal twist on Norse mythology. Her solo debut, THE SCENT OF FLAMES, is a Young Adult take on Hamlet, set in Vermont. Look for her next play on Shakespeare, a seductive and speculative MacBeth, early next year.
Bev Elle is the author of sweet and spicy contemporary romance, women's fiction and historical paranormal romance. A love of books--many already written, and those she harbors in her very active imagination.
Writing is a passion she's had for many years, but was unable to act upon. Bev Elle is the mother of three human children and two canines. She is also the lover of one husband. When Bev isn't writing in her spare time after work, she is thinking of doing so.
Like many writers, Amanda Weaver spent her childhood telling stories. College steered her in a different direction and into a successful career as a designer. Several years ago, she picked up writing again as a hobby, to blow off some creative steam. One thing led to another, National Novel Writing Month happened, and here we are.
Amanda Weaver grew up in Florida and now lives in Brooklyn, New York with her husband, daughter and two crazy cats.
Connect with Amanda Weaver