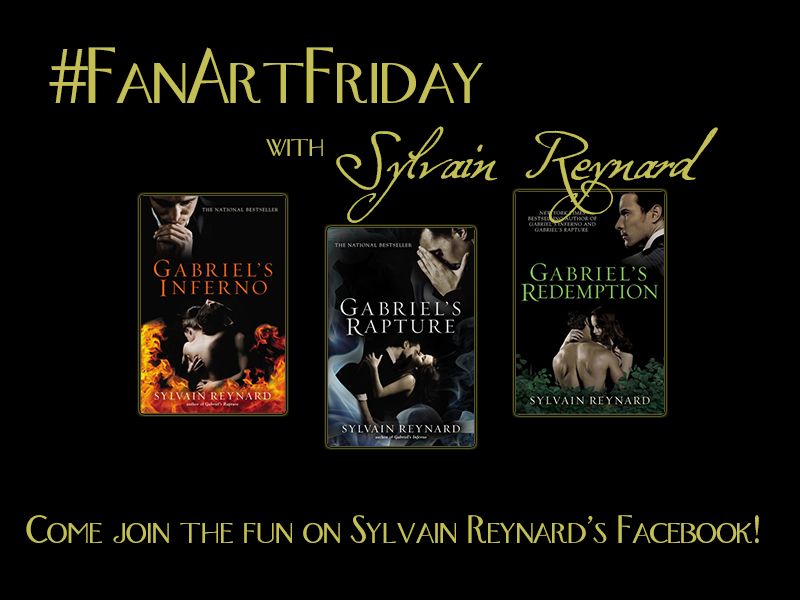 Readers of GABRIEL'S INFERNO and subsequent titles know how much art, music, and wine play into the life of The Professional and Julia's life.
You can participate by posting any sort of fan art
S.R. will have an album specifically for #FanArtFriday
as well as a post where you can submit in the thread.
There will also be prizes!
Some ideas could be:
Video (reading your fav scene, reenactments, etc.)
Sketch
Your own music playlist
T-shirt design
Graphic
Coloring
Your Favorite Quote Graphic
Themed wine glass design or party (you know The Professor and his wine)
Collages
Cupcake decorations
Costume
Anything or any medium is accepted. Just be a fan and show your love and creativity!