Zach Anderson is a desperate man. He needs to find a killer before the man destroys Zach's entire family. He also must convince one Lily Sutter, the woman he loves, that she loves him and wants to marry him.
Neither task is an easy one.
Lily Sutter is a sinner. Just ask anyone in Deadwood. She had a baby out of wedlock and she doesn't deny it. She was seduced and left by one man; she refuses to be taken in by another.
The fact that Zach makes her blood boil and her heart race, just by being near, has nothing to do with anything.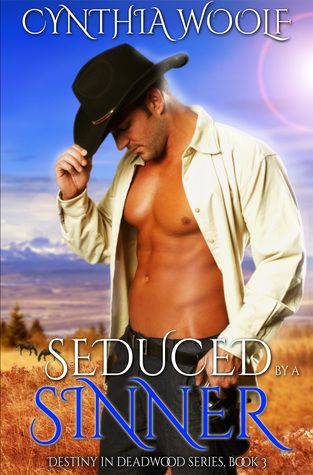 Release Date: October, 2014
Genre: Historical Romance. Western
Buy Links: Amazon | Barnes and Noble
Guest Post:
I love a series! But I have always been curious how an author can keep a story going, let alone all the weaving of story lines keeping the readers interested and coming back.
This was my question to author Cynthia Woolf who has written a great many series.
Just how do you keep a series going?
The hardest thing about this series was the fact that everything was happening at the same time, more or less. I had to keep track of who married who and when. Did they have a baby and when? A friend of mine gave me the idea of getting huge desk calendar and using the day squares for either weeks or months. In my case I used them as months and wrote down the things that happened in each book in a different color.
I had to make sure that I didn't have my hero in one book asking about a heroine from another book that hadn't been introduced yet in the other timeline. I also had to make sure that the villain, who is the same in each book, was appropriately villainous in each book and references to him were appropriate for what had happened in the story thus far.
Actually as far as keeping the timeline straight, this was the hardest of any series I've done because I don't usually have all the books happening at the same time. In my other series, the timelines are set apart and the characters from one book are only mentioned in the other book usually in passing. The think that puts the series together is a place or a matchmaker.
I'm really proud of this series and the way it turned out. I hope that you all will enjoy it.
Thank you Annmarie for having me on your blog today. I hope your readers enjoy the blog and leave me comments so they can be entered in the drawing for the $50 gift card.
About the Author:
Cynthia Woolf is the award winning and best-selling author of nine historical western romance books and one short story with more books on the way. She was born in Denver, Colorado and raised in the mountains west of Golden. She spent her early years running wild around the mountain side with her friends.
Their closest neighbor was one quarter of a mile away, so her little brother was her playmate and her best friend.
That fierce friendship lasted until his death in 2006.
Cynthia was and is an avid reader. Her mother was a librarian and brought new books home each week. This is where young Cynthia first got the storytelling bug. She wrote her first story at the age of ten. A romance about a little boy she liked at the time.
Cynthia loves writing and reading romance. Her first western romance Tame A Wild Heart, was inspired by the story her mother told her of meeting Cynthia's father on a ranch in Creede, Colorado. Although Tame A Wild Heart takes place in Creede that is the only similarity between the stories. Her father was a cowboy not a bounty hunter and her mother was a nursemaid (called a nanny now) not the ranch owner.
Cynthia credits her wonderfully supportive husband Jim and the great friends she's made at CRW for saving her sanity and allowing her to explore her creativity.
Website | Twitter | Facebook | Goodreads
More Stories by Cynthia Woolf:
SEDUCED BY A SINNER (Book 3, Destiny in Deadwood series)
HEALED BY A HEART (Book 2, Destiny in Deadwood series)
REDEEMED BY A REBEL (Book 1, Destiny in Deadwood series)
CAPITAL BRIDE (Book 1, Matchmaker & Co. series)
HEIRESS BRIDE (Book 2, Matchmaker & Co. series)
FIERY BRIDE (Book 3, Matchmaker & Co. series)
TAME A WILD HEART (Book 1, Tame series)
TAME A WILD WIND (Book 2, Tame series)
TAME A WILD BRIDE (Book 3, Tame series)
TAME A SUMMER HEART (short story, Tame series)
Excerpt:
Thursday, June 28, 1877
Zach reined to a stop in front of the Deadwood mercantile. He was looking forward to seeing Lily, but more importantly, Lily had a spare room and he needed someplace to live. Hopefully, she'd be willing to rent to him.
He probably should get a bath and a shave before he talked to her, but he was just too dog-tired. Over the past three weeks, he'd chased Jordan to Cheyenne and then southwest toward Denver. Always behind him perhaps only minutes, but still behind. Only getting close enough once in Cheyenne, to have seen him. Jordan could have killed him then, but Zach had seen him at the last moment and avoided most of the intended damage. The knife only cut him from below his eye to his mouth. It could have slashed his throat. Bleeding like a stuck pig afterwards, Zach had to find a doctor and get stitched up. By then, he'd lost Jordan and didn't find him again until just outside Deadwood. Jordan was returning to Zach's home. Returning to the scene of his crime, when he stabbed Ellie, returning to finish what he'd started but Zach would not allow him to hurt his family.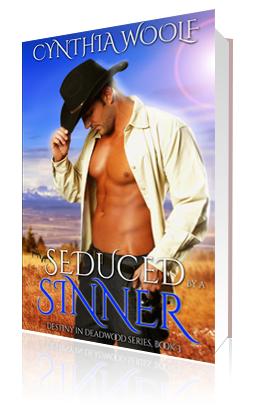 The problem was finding him in the throng of people that now occupied Deadwood. Thousands of people had come and more were on their way. Looking for the same kind of riches that he and his brothers had been lucky enough to find. They'd struck the mother lode with the gold claim that Lily Sutter had sold them.
He should go next door and get cleaned up, especially if he hoped to have any chance of convincing Lily about the room. She wouldn't want a boarder who was as dirty as he was. He would ask her for meals, too. He needed them and sharing a meal, spending time together at her table, would be a good chance to get to know more about her and Gemma. The little girl needed a father but until the threat that Jordan presented was eliminated, until Jordan was eliminated, he couldn't think about that.
Couldn't think about a family of his own.
They'd been in Deadwood for ten months, nearly a year before he left to go after Jordan and he'd been trying to court Lily all that time to no avail. She was having none of it. In all his thirty-eight years, he'd never been turned down by a woman.
But she said he was a Yankee and too handsome for his own good and wouldn't have more than a passing friendship with him.
Well, he wasn't too handsome now, not with the scar on his face from Jordan's knife. Red and angry, the wound still had the stitches. He needed to see Doc Cochran to get them out, today if possible, after he'd bathed. Then he could get a shave afterward and there wouldn't be any stitches left for the razor to catch on.
He dismounted and tied the horse's reins to the hitching rail then noticed a new bathhouse next door to Lily's store. The sign said 'Bath, shave and haircut' five dollars. He went in there first. The old man, Richardson, was there working.
"You can do the bath but you have to pay Miss Lily," he said, the few strands of long gray hair combed over the bald patch on top, though not covering it very well. "And then bring the token back here. She's the one who does the shaves and haircuts since Sam left. You have to come back later for that, after she closes the store."
"Alright, let's just do the bath. Good and hot. I'll go get the token. I haven't had a good bath in weeks and am looking forward to this."
Zach walked next door to the mercantile. The bell sounded as he entered. The one customer in the store took one look at Zach, and left hurriedly, keeping her face turned and her hand over her mouth as she passed.
"Be right with ya'll," said Lily.
He walked up to the counter. "No hurry," said Zach, his voice still gravelly from lack of use.
Lily's head snapped up and she stared. "Zach. Is that you?"
"In the flesh."
She came around the counter. "You're injured." Reaching up toward the jagged cut on his face, she pressed her lips together, a gentleness crossed her features before she rallied and the starch came back. "You're a mess. Where have you been? Why didn't you say goodbye?"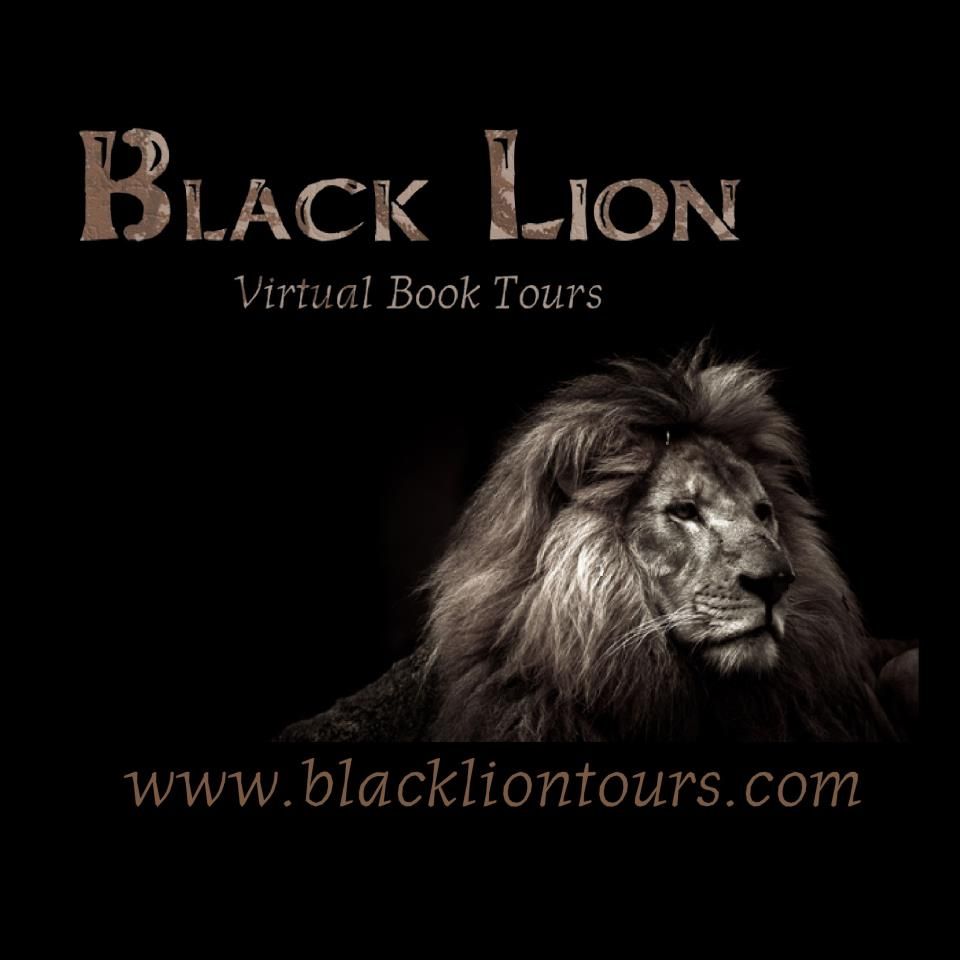 Twitter | Website | Facebook