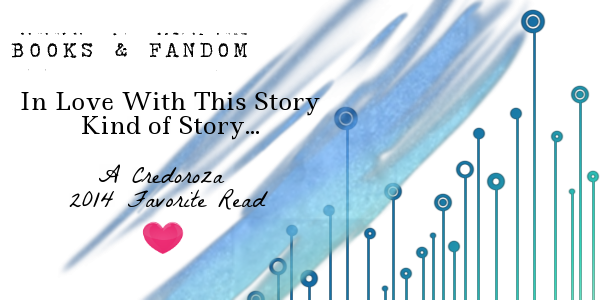 Ava Michaels used to think she was special. As a child, she fantasized about having magical powers . . . making things happen. But Ava grew up and eventually accepted the fact that her childish dreams were just that, and maybe a normal life wasn't so bad after all.
Now a young college student, Ava meets Caleb Foster, a brilliant and mysterious man who's supposed to help her pass Physics, but in reality has another mission in mind. What he shows Ava challenges her view of the world, shaking it to its very core. Because Caleb isn't quite what he seems. In fact, he's not entirely human, and he's not the only one.
Together, the duo faces a threat from an ancient race bound to protect humans, but only after protecting their own secrets—secrets they fear Ava may expose. Fighting to survive, Ava soon learns she's not actually normal . . . she's not even just special.
She's a little bit more.

Series: More #1
Published October 4th 2012
TWCS Publishing House
What if you found out that you actually have all those powers you've imagined and wished you had back when you were a child?
Wow! What a good read! I love a story that truly tells you a story! T.M Franklin has become the newest addition to my authors I stalk list.
"T.M. Franklin's writing is magical. I was completely carried away and felt like I was there in the story watching everything unfold. Amazing color and texture with every word! Just good honest to goodness story telling!"
I made this statement after reading How to Get Ainsley Bishop to Fall in Love With You and it holds true one again.
More is a paranormal adventure at it's finest interwoven with a powerful love story that captivated me from the very first sentence of the first chapter.
A story with twists and turns enveloped in a highly emotional roller coaster of events and action. Absolutely no lulls or breaks. From start to finish I was completely engrossed.
Right from the start, I was trying to figure out who Ava really was, what were those nightmares she was having about, and who was Caleb, or better yet, what was Caleb? Did he really care for her or was he sent there with a specific purpose? Could he be trusted?
And every time I thought I had a handle on who and what was going on, the author would pull the rug right out from under me and move in a different direction, leaving me to start my pondering all over again.
When the truth finally does comes out, with all the little pieces of the puzzle pulling together, I was still trying to figure things out. Even though there were many answers, there were still a ton of questions and the more answers I got it seemed, the more questions I had. Quite the circle of what is going on and do I trust it??
More is an elaborate story of discovery and love. The story line is multi layered. The secondary characters drove the plot with their own layers to be pondered as well.
T.M. Franklin certainly knows how to weave a story and keep you engaged. I truly adored this story and all the characters. Even the ones I wasn't sure about.
This is also an author who obviously knows and respects her readers. There is nothing better than a series where the books can stand on their own, where you are also satisfied with the ending, and you have the choice to continue because you want more. T.M. Franklin get's it.
More (More #1) is why I love to read and why it is one of my 2014 favorite reads.
*Stop by tomorrow for my review of The Guardians (More #2), leading up to Twelve (More #3) on the 14th, the final installment of the The More Trilogy.
A Books and Fandom 2014 Favorite Series.
About the Author:
T.M. Franklin started out her career writing non-fiction in a television newsroom. Graduating with a B.A. in Communications specializing in broadcast journalism and production, she worked for nine years as a major market television news producer, and garnered two regional Emmy Awards, before she resigned to be a full-time mom and part-time freelance writer.

Her first published novel, MORE, was born during National Novel Writing month, a challenge to write a novel in thirty days. MORE was well-received, being selected as a finalist in the 2013 Kindle Book Review Best Indie Book Awards, as well as winning the Suspense/Thriller division of the Blogger Book Fair Reader's Choice Awards.


In addition to MORE and its sequel, The Guardians, Franklin penned the Amazon best-selling short story, Window, as well as another short story, A Piece of Cake, which first appeared in the Romantic Interludes anthology. Her new YA romance, which will be released in June, is Franklin's first love story without a paranormal or fantasy aspect. TWELVE, the final installment in the MORE Trilogy will be released in the fall of 2014.
Website
|
Facebook
|
Twitter