Thursday, October 30, 2014

The warmth of Thanksgiving gives a dedicated reporter and a powerful businessman a chance to count their blessings in this tender, sensual novella from Lisa Renee Jones.
Kali Miller has spent three years reporting fluff stories for a small-town Texas paper, waiting for the opportunity to pen the article that will launch her career to new heights. That dream has never felt further away when she suddenly finds herself out of work, forced to take a job as an executive secretary at a Las Vegas casino.

But that's exactly where Kali meets the subject of what will surely be a shocking exposé: her boss, Damion Ward, the casino's arrogant and undeniably sexy CEO.
Watching Damion make his cold, calculating business maneuvers, Kali is positive she's doing the right thing. But after Damion invites her to help him plan a Thanksgiving charity event, Kali begins to see another side of the man. And when she surrenders to the exhilarating tension that's been simmering between them since day one, Kali becomes part of her own story, which she hopes will have a happy ending.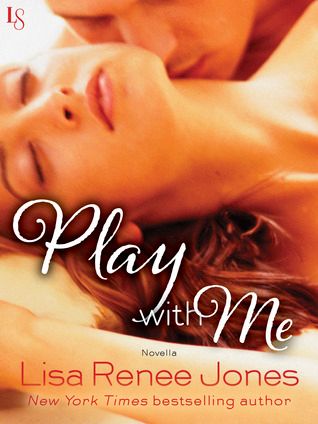 Release Date: October 28, 2014 by Loveswept
Buy Links: Amazon | B & N | iTunes
"Kali!"
I hear Damion shout, but I do not stop. I spot an open elevator and slip inside moments before it closes. I hesitate only briefly, then punch the button for the office floor. If I go to my room, Damion will follow, and I will cave and let him in.
I can't talk to him until I figure out what I'm feeling. Not right now. I won't talk to him right now.
Hugging myself, I wait for my floor, trying to stop the shaking. Damn it, I'm weak. I don't want to be weak. The elevator dings for my floor and I exit. Dana is on the phone and waves at me, giving me a smile I just can't return. At my desk, I all but fall into my chair and will myself not to cry. I grab a stack of mail and start opening it, trying to stay sane.
I know the moment Damion is in the lobby, the scent of him blistering my nostrils.
He is like a drug. I think I've become that to him, too. He is risking too much for me. I have to leave here, and him, and it's going to destroy me.
Suddenly he is standing beside me, towering over me. "Let's go talk."
I don't look at him. "No. Not now."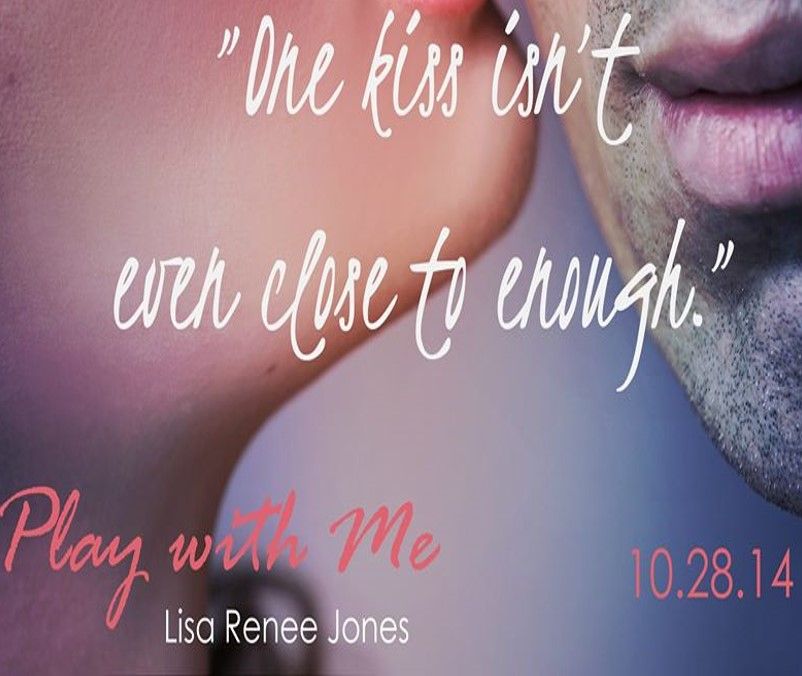 "Kali—"
I turn to him and snap, "Not. Now."
"Yes," he says, turning my chair to face him, his hands on the arms. "Now."
"Write me up, Damion, fire me, but I am not ready to talk."
"Hey, Kali—"
The sound of Dana's voice makes me cringe, and I can't even look at her. "I, uh," she stammers from behind me, and I hear her departing steps.
"Either come with me," Damion warns tightly, "or I'll pick you up and carry you."
"Don't even think about it."
He pulls me to my feet and drags me into his office, shutting the door and locking it.
I try to escape and at least put distance between us. His hand comes down on my arm and he turns me to face him.
I blast him. "You just told the whole damn place that we're together when we haven't even really been together. Why would you do that? Why?"
He maneuvers me against the wall, framing my body with his. "We are together, and if you didn't believe that, you wouldn't have signed that notarized letter."
"We aren't together, and now we won't ever be together. I have to leave. I can't stay. I can't let you get fired over me."
"I won't let you go, and I won't get fired."
"I had a right to privacy. Terrance should have asked permission to share my personal affairs, and don't tell me I signed a form or I might hurt you right now. Kent and my alcoholic asshole father—who thinks if he puts 'functional' before the 'alcoholic' it's actually acceptable—weren't supposed to know I'm here. If I wanted them to know, I would have told them."
"Kali—"
"And I didn't run away from those people, like you accused me of. I chose to shut them out and be happy. This was supposed to be my place and now it isn't. Now they know I'm here and everyone here knows about us."
"This is your place, Kali, and I'm not letting you go without a fight." His fingers twine in my hair, tilting my head back, forcing me to look at him. "We might be new, Kali, but we're damn good together."
"What about—"
"We'll figure it out. Together, Kali. We'll figure it out together." And then his mouth closes down on mine, his tongue stroking past my lips, his palm molding me close to him. I try to resist, but it's more because I feel I have to, because I should. Only I don't want to resist this man. Not now and not since the moment I met him. I cave to my need for him, moaning as I sink into the kiss. I know we are headed for trouble, and I've had enough trouble. But I have not had enough of him.
I tug at his shirt, suddenly desperate to feel his skin next to mine. To know if it will feel as good as I've imagined it would. My fingers slide beneath the cotton material, absorbing his body heat and the warmth of taut skin over hard muscle.
His mouth trails over my cheek to my ear. "Together," he promises again, his warm breath teasing my sensitive flesh and sending a shiver down my spine.
"Yes," I whisper, and I don't let myself think about trouble or tomorrow. I cling to him, arching my body into his, trying to get closer to him, afraid I will never get close enough.
He cups the back of my head, slanting his mouth over mine, kissing me deeply, passionately. Breaking only to seductively trail his lips over my jaw, my neck, my ear, and I am lost in the haze of desire.
"I want you naked," he murmurs, tugging my dress up over my hips, and, with that, an unwelcome jolt of reality hits me.
I grab at my dress and pant, "Wait. We can't. Not here. We could get caught."
"The door is locked." He turns me to face the wall, pressing my hands to it, his on top of mine, his big, wonderful body encasing me. He leans in close, his mouth at my ear. "And," he murmurs, "if you're still worried about getting caught, I need to do a better job of distracting you."
He tugs on the zipper of my dress, and I open my mouth to resist, only to moan as his tongue begins to follow the metal downward. And his tongue is magic burning through me, sending waves of sensations to every nerve ending I own.
About the Author:
New York Times and USA Today Bestselling author Lisa Renee Jones is the author of the highly acclaimed INSIDE OUT SERIES, and is now in development by Suzanne Todd (Alice in Wonderland) for cable TV. In addition, her Tall, Dark and Deadly series and The Secret Life of Amy Bensen series, both spent several months on a combination of the NY Times and USA Today lists.


Watch the video on casting for the INSIDE TV Show HERE
Since beginning her publishing career in 2007, Lisa has published more than 40 books translated around the world. Booklist says that Jones suspense truly sizzles with an energy similar to FBI tales with a paranormal twist by Julie Garwood or Suzanne Brockmann.
Prior to publishing, Lisa owned multi-state staffing agency that was recognized many times by The Austin Business Journal and also praised by Dallas Women Magazine.
In 1998 LRJ was listed as the #7 growing women owned business in Entrepreneur Magazine.