Deep breath … I am peaceful, I am strong.
Free-spirited Addy Brecken is Milwaukee's most talented vegan chef and co-owner of Sage Leaf Café. She has a genius IQ, a padded savings account, an amazing view of Lake Michigan, and a heart that won't stop beating.
Deep breath … I am peaceful, I am strong.
An early April morning finds her drowning in the seductive fragrance of lilacs and the warmth of the morning sun when she's nearly hit by a car in front of her café. The peaceful existence she's desperately tried to maintain after the horrific loss of her family is suddenly shaken by the Range Rover driving, arrogant, sex-on-legs Quinn Cohen.
Deep breath … I am peaceful, I am strong.
A successful, Latino businessman from New York, Quinn has a taste for the finer things in life. A typical playboy, he has the money, the houses, the cars, and the women. Quinn is everything Addy avoids. Where she lives simply and prefers to help the less fortunate, he has no problem spending an obscene amount of money on a briefcase. Their opposite personalities lend to several heated encounters, and Addy finds herself propositioning Quinn for the one thing she never imagined needing … sex.
Offering only her body, Addy tries to keep Quinn at a safe distance from her heart and a world away from her past. Their passion-filled connection makes Addy feel something unfamiliar, alive. But with passion comes more feelings: anger, jealousy, love.
When Addy surrenders to the unimaginable and lets go of her past, she's faced with the impossible … holding on to her future.
Deep breath … I am peaceful, I am strong.
*This book contains adult language and sexual content.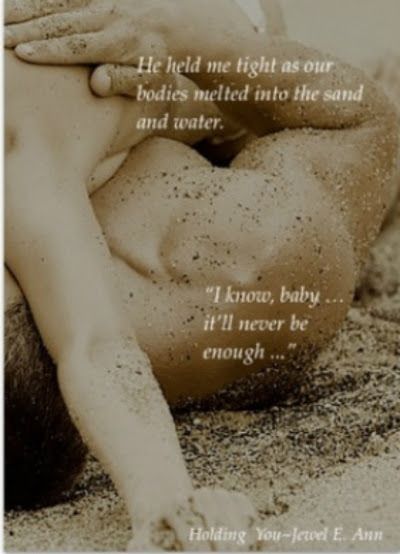 Holding You (bk 1) FREE
Releasing Me (bk 2)