Thursday, October 16, 2014

Vince Donovan has lost a lot in his life. He has lived life under a code of greed, lies and crime - never allowing anyone to get too close. After losing the empire he fought to build at the hands of a psychotic man in pursuit of revenge, Vince vows to rebuild what he once had. Along with his once protege and now partner, Jayne King, he sets out to create an empire that is based on beautiful women, sex and sin.
Kelsey Franklin is young, beautiful, sexy and should be forbidden. Kelsey is also the one woman that Vince has vowed never to have and yet is the one woman he wants and needs.
When love happens in the unlikeliest of circumstances Vince must ask himself - Is love fit for the damned and the sinner?

The Jayne Series, #3
RELEASE DATE: November 24, 2014

See Jayne Play (The Jayne Series, Book One)
Amazon | B&N | iTunes
Goodreads
Queen of Hearts (The Jayne Series, Book Two)
Amazon | B&N | iTunes
Goodreads
About the Author: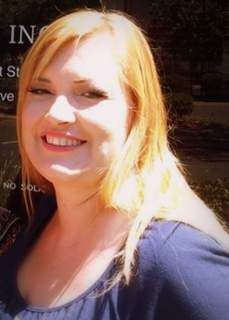 Jami Denise is a romance writer from Southern California. While she waits for the next felon to come along and sweep her off her feet, she writes about swoony bad boys and sassy gals that make them squirm. She also loves cats, cars, cupcake flavored lip balm, and cherry limeade.