Wednesday, October 22, 2014
All the best fairytale princesses have the most horrific pasts.
Mine just happens to be more horrific than most.


Fantasizing over Vaughn Asher was a dream.
Meeting Vaughn Asher was a fairytale.
Loving Vaughn Asher was my downfall.
The past is always there.
Waiting.
Waiting to expose you.
Waiting to ruin you.
Waiting to take you back. 


Sometimes not even a prince can save you.

Profile (Social Media #5)
Expected Publication: October 22, 2014
Buy Link: Amazon
I reluctantly admit, that girl in the movie is my Grace.
"Vaughn," Felicity says as she places a gentle hand on my shoulder. "We're gonna find her. Just write her a nice message in case she has a chance to log in. If he deleted her account, then maybe she'll have an opportunity to get to that computer."
I nod at her and take my attention back to the secret accounts we made. I pull up the pictures we traded. Naked selfies. This makes me smile at the memory. It was only a couple weeks ago, but I feel like she's been a part of my life for ages. I feel like I've known her forever. Like our souls are connected by some ethereal string that was stretched taut from our absence. But the moment our eyes met back in Saint Thomas, we reconnected. We were pulled together by the forces of a long-lost love.
I feel like I've been waiting my whole life for this girl. I feel like she is my soulmate.
My fingers find the keyboard and I try to put that into a tweet. Try to give her hope with a few words and some well-placed hashtags.
Master @mrinvsman
There's no possible way I won't find you. Our hearts are tethered by love & fate. I'm tugging on that string - feel me? #OnMyWay #Soulmates
I press send and hold my breath, hoping against hope for a reply.
But the minutes tick off and I get nothing. Just nothing.
My phone rings and jolts me out of my funk. "Vaughn Asher."
"Mr. Asher, this is Detective Torrino. We're suspending the search. Grace Kinsella just called Channel 9 and stated she's accepted a job in Singapore that was offered to her in Vegas last week in order to get away from you."
Singapore. "Well, how the hell do you know that was her?"
"She confirmed her social security number, her childhood address, and her bank account number. He best friend Bebe Chambers confirms it was her voice."
"So? My daughter can get that information. That's not a confirmation of identity. And maybe she's being forced to say those things? How about a picture? How about a FaceTime? How about you ask her to log into her other Twitter account and read the message that's posted there?"
"The case is closed, Mr. Asher. We're satisfied she left of her own accord."
"Maybe she's being threatened?"
"I asked her—"
"You can't ask her, Torrino. If she's being told to say something, then she's going to deny it. And that wasn't the job she was offered—"
"We've shut down the case, Asher. You can appeal to my boss if you like."
I'm just about to protest again when the line goes dead.
"What just happened?" Conner asks.
"They shut down the fucking case. They say she called them and said she's taking a job in Singapore to get away from me."
About the Author: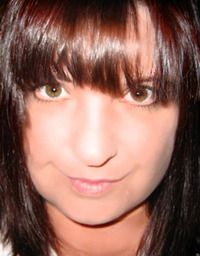 J. A. Huss likes to write new adult books that make you think and keep you guessing. Her favorite genre to read is space opera, but since practically no one reads those books, she writes new adult science fiction, paranormal romance, contemporary romance, urban fantasy, and books about Junco (who refuses to be saddled with a label).


She has an undergraduate degree in horses, (yes, really–Thank you, Colorado State University) and a master's degree in forensic toxicology from the University of Florida. She used to have a job driving around Colorado doing pretty much nothing but shooting the breeze with farmers, but now she just writes, runs the New Adult Addiction and Clean Teen Reads Book Blog.
Website | Facebook | Twitter | Goodreads