Sometimes you have to go through hell to find your heaven...
Most women have a wish list when it comes to what kind of man they want to date. JC Mathews used a strict set of guidelines as a safety net to keep herself out of trouble and out of love.
On hiatus from the bright lights and speculative gazes of her career in the fashion industry, JC lets her guard down...only to the wrong man. After escaping Italy and the hands of her abuser, she returns to Malibu to recover.
The last thing she expects to find is a large, gorgeous intruder swimming naked in her pool.
Reed Rider left Texas and his broken heart behind in order to settle his aunt's affairs after her death. Seeking refuge from the California heat for a midnight swim in his neighbor's backyard, he never expects to find the nude silhouette of a long-haired beauty standing at the water's edge.
As their passion ignites and the pages of JC's rulebook fade to grey, she unlocks her guarded heart to begin a new chapter in her life.
When hidden truths are exposed and secrets unravel, will they survive the threats from their broken pasts?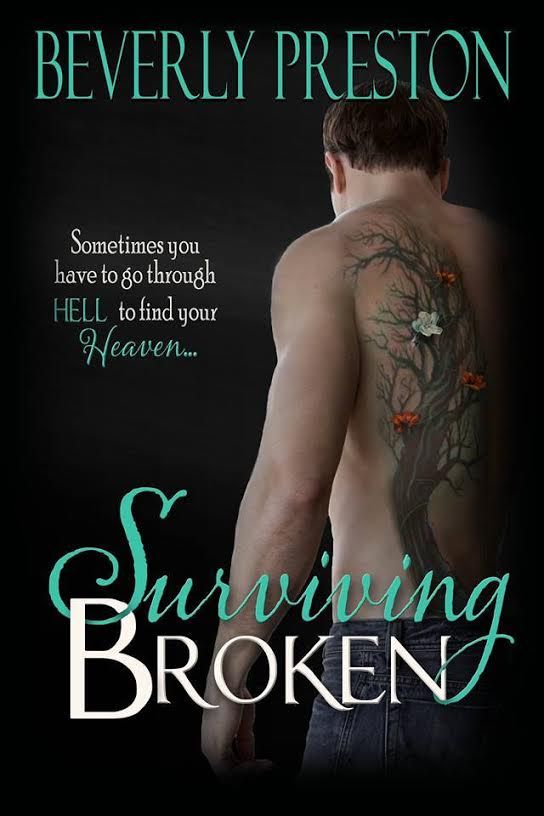 RELEASE DATE: September 29th, 2014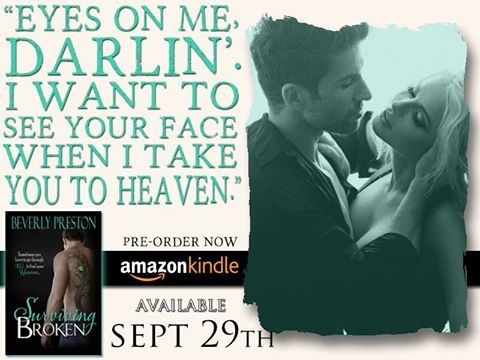 Everything around her came to screeching halt.
Every voice, every footstep, every clink of a glass, even the music rendered silent. Overcome by fear, she stood, paralyzed, as her pulse rampaged through the veins in her neck. JC stared at the man sitting at the table with his back toward her. She'd only seen one man who measured up to Codge's size, and he'd swam naked in her pool last night.
Fear exploded into anger and aggravation, realizing she stood shaking in her boots while he sat enjoying himself with friends. Oh, that is it! I don't fucking think so! I am not going to be afraid of you…or any other man!
Slamming her purse on the bar, she snarled at Codge, "Watch this for me."
JC stormed toward the group of men ordering a round of drinks from the waitress. Her eyes narrowed and jaw clamped tight and she stopped directly behind the man. Other men at the table all took notice of JC staring viciously at the back of his head as if it were a dartboard.
A man sitting directly across the table surveyed her with wide, curious eyes. Clearing his throat, he mumbled something and nodded in JC's direction.
Everyone at the table, now fully aware of her fury, watched as the large man glanced nonchalantly over his shoulder.
Her heartbeat pounded in her chest as their eyes met and locked.
He made a grim observation of the situation, slowly returning his gaze to the table, muttering, "Oh, hell."
JC's hands balled into fists, ready to take aim as he scooted his chair away from the table. "Oh, hell is right!" She demanded, "Why were you in my pool?"
Rising from the chair, he straightened to his full height, towering over JC. The enormous size of him made her stagger back a step. Blood rushed from her face, draining her of color. Anger welled up inside, pissed at herself for withdrawing.
"Change that to a shot of Jack Daniels," he said to the waitress.
Finding her nerve, JC lifted her chest taking a bold step towards him, encroaching into his personal space. Her voice escalated three octaves higher. "Why were you naked in my pool? Were you trying to rob me? What are you? Some kind of burglar?"
"Make that two shots of Jack," he called toward the bar, uneasily running his fingers through his dirty-blond hair. He turned back to the men sitting at the table. "'Scuse me."
He held his hand out, politely gesturing JC toward the bar as if attempting to avoid an embarrassing scene.
"What's the matter? You don't want your friends to know you broke into my backyard?"
He cautiously touched his hand against the small of her back.
She flinched and swatted at his hand. "Don't touch me!" she fumed, taking an aggressive stance, almost chest bumping him as she glared up into his eyes.
He gazed down, staring at her sympathetically with the most gorgeous ice blue eyes she'd ever seen. As he leaned in next to her ear, she recoiled when the stubble on his face briefly touched the skin near her temple. "Ma'am, I'd appreciate it if you'll allow me to explain. I'm not a burglar. And I don't need everybody in this bar thinking I might be one."
JC blinked repeatedly, silently damning him for having such tender sweetness in his voice that dripped like honey from his tongue. An unfamiliar sensation rippled through her all the way down to her toes. Turning from his hypnotic blue eyes, she marched to the bar.
Codge's elbows rested on the bar top, leaning his chin on his entwined fingers. A bottle of Jack Daniels and two full shot glasses sat in front of him on the thick slab of wood.
A light dampness of sweat covered her body from the adrenaline coursing through her body. Her chest heaved up and down with each breath. JC waited for her streaker to explain, but he seemed to be at a loss for words, only staring at her intently.
"Well, spit it out," she snipped, impatiently placing her hands on her hips.
He reached for a shot of Jack and then another, extending a shot glass to her.
"You think I'm gonna have a drink with you?" she shrieked, appalled by the offer.
A hint of a smile flirted on his lip. He handed her the shot. "I thought it might settle you down."
JC gripped the cold glass between her fingers. "Whiskey makes me louder."
He glanced at Codge with bent brow, downed his shot and removed the shot glass from JC's fingers, setting it on the bar. "Look ma'am, if whisky makes you feistier, you don't need this."
Her mouth dropped open with a huff. Defiantly, she reached over, grabbed the shot between her fingers and tossed it back in one swig. Licking the burning sweet whiskey from her lips, JC choked, "Why do you keep calling me ma'am? Do I look like a ma'am to you?"
Her irritation grew as he simply gaped at her mouth.
"I'm from Texas. We call—"
"Well you're not in Texas! You're in California…naked in my pool."
Codge let out a deep throaty chuckle as he filled the shot glass again.
"I'm sorry, Mrs. Clemmins. I thought you were out of town. I'm—"
"Ewww! I am not Mrs. Clemmins." JC wrinkled her nose. "Mrs. Clemmins is my mother and Mr. Clemmins is my stepdad."
Staring at JC, he mused over her in bewilderment before swallowing another shot of Jack.
Codge snickered for the second time.
"I've about heard enough out of you, old man," the man warned with a sharp glare.
"Hey! Don't you talk to my friend like that," JC sassed back boldly.
"I'm sorry, what's your name?"
Codge crooned, smiling ear from ear. "Her name is JC Mathews."
Her streaker's ice blue eyes smiled teasingly. "JC, darlin', I hate to be the bearer of bad news, but Codge is my friend."
Out of the corner of her eye, Codge mouthed something to the man. She snapped her head toward the bar, snarling, "Are you enjoying this, Codge? What did you just say to him?"
Codge held out his hands blamelessly, pointing to the man with flushed cheeks. "Me? I didn't say anything. Ask him."
JC's patience pushed past her limits. Throwing her hands in the air, she pointed at both men. "Bullshit! Somebody better start talking. You still haven't told me why you were in my yard! And don't call me darlin'!"
Codge shot the man a wary glance. "Reed, my friend, you're on your own. I've known her family for too many years." He nervously stroked his goatee. "I said—"
"I guess it can't get any worse. He said goddess. My name is Reed. I'm your neighbor. And I was caught swimming naked in your pool because I was hot. I thought you were out of town. Hell, I've never seen anyone at that house and the day I decide, What the hell, Reed, no one's home, you show up. I'm sorry for scaring the daylights out of ya'. I thought you were—"
"A goddess. He thought you were a goddess," Codge belted out a booming laugh.
Reed glowered at Codge as if he was about to commit murder. "I thought you were Mrs. Clemmins."
Codge chuckled. "That's not exactly how he told the story. There was definitely a goddess mixed in there somewhere, along with—"
"Codge!" The roar of Reed's harsh warning made JC flinch.
The old man smiled big enough to stick a nickel in his dimples. "JC, did you come here to eat one of my famous turkey burgers? Why don't you two have a seat at a table and let your new neighbor dig himself a big hole? Dinner's on me."
No More Wasted Time (book 1)
Amazon | B&N
Shayla's Story (book 2)
Amazon | B&N
The Perfect Someday (book 3)
Amazon | B&N
About the Author: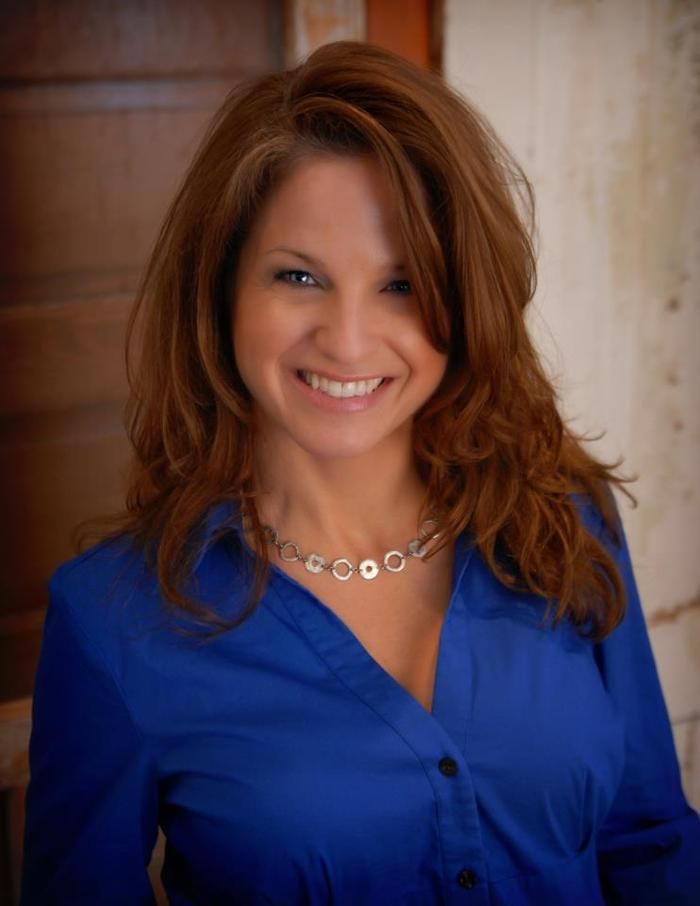 #1 Bestselling Author, Beverly Preston has been a stay at home mom for 21 years, although she prefers the title Domestic Engineer. Along the way, Beverly worked side by side with her husband Don, the love of her life, designing, building and selling custom homes. As her children begin to venture out on their own, she's left to shed a tear—for a minute—wonder what's next in life, and embrace the feeling of empowerment that surely must've been wrapped in a present she received on her fortieth birthday.
If Beverly isn't at home riding her spin bike, you'll find her spinning richly emotional and sinfully sexy romance stories.
a Rafflecopter giveaway