Book One of the Sloane Osborne: Haunts for Sale Series
Sloane Osborne is a paranormal realtor in the business of selling haunted houses but, in truth, she's only searching for one ghost. And her time is running out. It's the 366th day after her fiancé's death. Michael used to like putting things off for "a year and a day"—so tonight's the night. Sloane will do anything to make contact with him before the clock strikes midnight. When she gets a call to check out a home in Waukesha, Wisconsin, it's the last place she thinks Michael would contact her.
Sloane is dead wrong.
Michael appears…and tells her to get out of the house. Immediately.

Book One of the Sloane Osborne: Haunts for Sale Series
Buy Links: Amazon | Barnes & Noble
Excerpt:
"What are you doing here? You aren't supposed to be here!" The woman's voice was so raspy Sloane could barely hear her. She turned her head slowly as though removing her gaze from the little bit of water seeping through the stone was painful. When her gaze finally rested on Sloane, her eyes were dark black pits, swirling with tiny dancing lights.
Sloane stepped back involuntarily, then gathered her courage to approach the apparition. She could sense the poor girl wasn't dangerous. She was trapped here as much as Sloane was herself.
"I found the secret door and got pushed in." Sloane said. "Then the door shut behind me and I couldn't get out."
"Ah, you must have been at Alvin's house," the woman rose to her feet. "Not a safe place to be. Though nothing about this area is safe."
"You knew Alvin?" Sloane asked.
The look the woman gave Sloane was laughable. "Do you think I'd be down here if I hadn't? I knew him better than anyone. That's why I was never in the hole. Doesn't make much difference, hole or tunnel. You still die."
About the Authors:
Author Kat de Falla was born and raised in Milwaukee, Wisconsin where she learned to roller-skate, ride a banana seat bike, and love Shakespeare thanks to her high school English teacher. Four years at the UW-Madison wasn't enough, so she returned to her beloved college town for her Doctor of Pharmacy degree and is happily employed as a retail pharmacist where she fills prescriptions and chats with her patients.
She is married to her soulmate, classical guitarist, Lee de Falla and raising four kids together ala the Brady Bunch.
Kat de Falla is also the author of The Seer's Lover, a dark fantasy released by The Wild Rose Press.
Author Website | Kat Green's Website | Blog | Twitter | Author Facebook
Born in St. Charles, Illinois, R.A. Green has wanted to be an author since sixth grade when her English teacher told her she should consider writing as a career. After many years of trying, she is finally making that dream come true. She attended Carroll University where she majored in English and History, with a minor in French. She went on to become an in-home daycare provider where she spends her days singing, dancing, and doing projects that cover her house in glitter. For years, she's frantically written as much as she can during nap time.
She is a breast cancer survivor, a Brewers fan and a "Disney Dork" who can't wait to start planning her next Disney vacation.
She currently lives in Wisconsin with her wrestling coach husband and two children, and all three are the greatest blessings in her life. First Contact is her debut novel.


Author Website | Kat Green's Website
Romance Flash | Twitter | Facebook
a Rafflecopter giveaway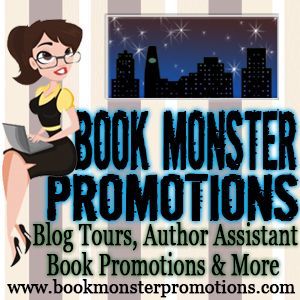 Website | Facebook | Twitter