Saturday, October 18, 2014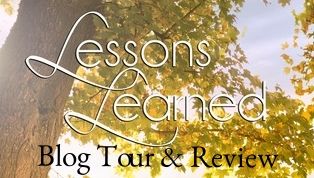 A young girl needs to spread her wings, but a young woman needs roots.
English teacher Sarah Bray never thought she'd return to Sycamore Falls, but a traumatic event at her inner-city school leaves her desperate for the sanctuary of home. By returning to her roots, an older and wiser Sarah hopes to deal with the demons of her present and confront the ghosts of her past.
She discovers a kindred spirit in Lucas Miller, a teacher from New York with demons of his own. As the newest faculty members at Sycamore High School, they quickly become friends – bonding through Lucas's culture shock and their mutual desire to build new lives. When they open their wounded hearts to each other, their friendship effortlessly evolves into romance.
Their love is put to the test when Matt, the quarterback of the football team, shares his deepest secret with Sarah. When the conservative community finds out, Sarah and Lucas – along with the town of Sycamore Falls – are schooled in the lessons of acceptance, tolerance, and love.
NOTE:
Sydney will be donating 10% of all sales during the month of October to
http://www.pacer.org/bullying/
in honor of October's Bullying Awareness month.
In
LESSONS LEARNED
a secret of the quarterback of the football team sends a small conservative community reeling. Bullying can take on all forms and Sydney would like to give back to this worthy cause.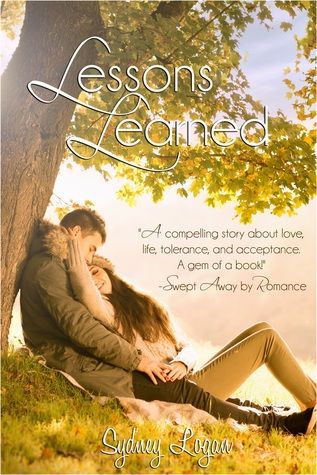 Date of Publication(re-release): October 17th 2014
Buy Links: Amazon | BN
My 5 Star Review:
If I was flexible enough, I would kick myself in the behind for starting this story so late. Let me explain, I am a fan of Sydney Logan. I have always enjoyed her FF stories so when she announced she was publishing her first original story I was very excited for her. I jumped at the opportunity of receiving the ARC and dove right in once I had it in my hot little hands. Read non stop to chapter 6 and then was distracted by another story. Yes, I have that illness that when waving something shiny in front of my face, I follow. I picked the story up again 2 nights ago and read it non stop to completion.
This is where I curse my lack of flexibility.
I was missing a truly wonderful story.
I was completely engaged from start to finish. I was enchanted with the world and characters the author created. There is not one criticism I have. I found the prose completely balanced, the characterizations well rounded, and the context of the story line believable. Even the all consuming, all accepting love the main characters had for one another was embraceable.
Lessons Learned is exactly that, lessons learned. More times than not, a lot of heart break, pain, and misunderstandings accompany those lessons. The story was an emotional roller coaster. I am not usually a fan of the roller coaster but this time I applauded it. The emotional pain the characters dealt with. The ugly head of narrow mindedness and bigotry were prominent. As was love, compassion, healing and acceptance.
A lot of emotions were woven through out. Again, wonderfully balanced.
Sarah Bray and Lucas Miller are both emotionally scared by painful pasts, circumstances beyond their control. Both seeking out a new start, peace of mind, and quiet. They meet in Sycamore Falls, Sarah's home town. A place she desperately ran from after HS graduation.
Sarah, orphaned at 16 and raised by her grandmother pushes everyone away in the belief that if you aren't close, if you don't love, you can not be hurt. She severs all ties with her home town and moves to Memphis for college. It is in Memphis as a HS teacher that Sarah faces a horrible trauma. A trauma that pushes her to the brink. She returns to her home town in the hopes of a fresh start and the escape of her demons.
Lucas has his own demons to battle as well. Newly arrived from NYC and a teacher as well, he meets Sarah and quickly together they strike up a friendship that blossoms in to a beautiful love.
An easy love filled with understanding and acceptance.
It is while reveling in their new found happiness that circumstances again invade their happiness. Small town living is not always what it is cracked up to be. Not when popular student Matt decides he doesn't want to pretend anymore. The amount of rage, prejudice, bullying and pure hate that ensues takes you on the proverbial roller coaster that you are spellbound by a town you initially loved can veer to hate in a matter of minutes.
You know these things happen. Everyday they happen.
These are definitely lessons learned. Lessons how to stand strong in what the heart believes. To stand up to prejudices. To step forward and reach out to some one in need. Some one who needs help, support, understanding, and mostly love. All the while not letting your own demons crush you with the weight of fear.
Lessons Learned is a wonderfully emotional and passionate story that will charge you up, make you cry, make you scream, and have you cheering.
A fantastic debut story. I loved it.
Sydney Logan is an author I will definitely be stalking.
*Original Posting - March 2013 - Goodreads
About the Author:
Amazon bestselling author Sydney Logan holds a Master's degree in Elementary Education. She is the author of three novels - Lessons Learned, Mountain Charm, and Soldier On. Sydney has also penned four short stories and is a contributor to Chicken Soup for the Soul.
A native of East Tennessee, Sydney enjoys playing piano and relaxing on her porch with her wonderful husband and their very spoiled cat.