Wednesday, September 24, 2014
Grace @FilthyBlueBird
@VaughnAsher #YouAreCaredFor So the movie star says. But his idea of cared for isn't the same as mine.
Obviously a #Douche.
MovieStar @VaughnAsher
@FilthyBlueBird #BehindTheScenesIsMyScene The Blue Bird has trust issues. And tantrum issues. And commitment issues.
Grace @FilthyBlueBird
@VaughnAsher #SaidTheKettleToThePot
MovieStar @VaughnAsher
@FilthyBlueBird #YouAreMine and I won't let you forget it.
Grace @FilthyBlueBird
@VaughnAsher #YouMustShitUnicorns that's how delusional your fairy tale is. #GetAGripOnReality I'm outtie.
MovieStar @VaughnAsher
@FilthyBlueBird You're an #Innie #Sweetheart :) My tongue licked all your #CuteLittleButtons.
#ForTheLoveOfFilth
Why is he so damn sexy? How will I ever get out from under Asher's thumb if I can't stop thinking about his tongue on my buttons? #HottiesNeedToPlayFair

Block (Social Media #3)
Expected publication: September 24th 2014
Buy Link: Amazon
Publication Date: September 10, 2014
Adult Contemporary Romance
He's gone.
And what did I figure? That I'd be the girl to change him? That I'd be the girl he falls in love with? That I'd be the girl who could claim his heart, even though countless others have tried and failed?
I'm an idiot.
For years, my Dirty Heaven was Vaughn Asher. I lived and breathed for those Saturday nights and ever since I met him in person, my fantasy faded away, one disappointment at a time.
He's a jerk.
He's a sexual deviant—and even though I did like that date we had, a BDSM relationship was never part of my perfect fantasy. I didn't exactly dream of wedding bells and diapers, but it was a monogamous partnership kind of dream. I would live in Denver and build my career, flying out to see him in Hollywood every weekend for parties and fun. Then he'd fly back with me on Sunday nights to fuck me in ways that did not involve kneeling at his feet or having bite-sized morsels placed on my tongue. He'd kiss me goodnight on my doorstep like the perfect Prince Charming and fly home for a week of hard work and I'd do the same here in my own little corner of the world.
And although I think he might be on board with the distance that I prefer in a relationship, his unique sexual requests are not part of my long-term plan. That is vacation sex. That is one-night-stand sex. That is not partnership sex.
So it's better this way. I'm perfectly happy like this. I'm going to find myself a new fantasy prince and give him all my Dirty Heaven attention. Maybe a younger one this time. Someone more my age. Someone who doesn't need to prove his sexual prowess with games.
"Earth to Grace?"
I'm going to forget all about Vaughn Asher, wipe him right out of my life.
"Hello?"
Which is easier said than done when those stupid fucking Invisible Man 2 posters are all over this fucking airport.
"See something you like up there? Because that's my soon-to-be husband."
"What?" I look over at Kristi who is handing me a cup of coffee from the Starbucks while stuffing her face with a blueberry muffin. "No!" I laugh. "No, I was looking at the IM2 poster next to Johnny Blazen's Broncos."
"Oh, yeah, that Vaughn Asher is a dream. I'd do him." She chuckles as we drag our luggage onto the moving sidewalk that will take us down to the end of the concourse to the gate. The Blazens have hired a jet to shuttle Denver friends and family over to Vegas and they keep all the small airlines on the very edge of the concourse, making the walk a long one.
Hmmm. "He's OK, I guess. Not quite my idea of a dream though.
About the Author: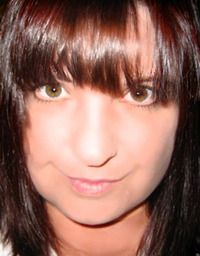 J. A. Huss likes to write new adult books that make you think and keep you guessing. Her favorite genre to read is space opera, but since practically no one reads those books, she writes new adult science fiction, paranormal romance, contemporary romance, urban fantasy, and books about Junco (who refuses to be saddled with a label).


She has an undergraduate degree in horses, (yes, really–Thank you, Colorado State University) and a master's degree in forensic toxicology from the University of Florida. She used to have a job driving around Colorado doing pretty much nothing but shooting the breeze with farmers, but now she just writes, runs the New Adult Addiction and Clean Teen Reads Book Blogs, and runs an online science classroom for homeschoolers.
Website
|
Goodreads
|
Facebook
|
Twitter
a Rafflecopter giveaway