Tuesday, September 30, 2014
Things are heating up in A.J. Pryor's seductive new novel, The Perfect Wave.
Jessica Baker, the twenty-six-year-old daughter of a Texas oil tycoon, likes to have the upper hand. She enjoys the freedom that comes with wealth and sails through life on her terms.
Until the day she meets Roan Anders: sexy surfer, extreme sports agent, and verifiable playboy.
He is the one man who has the power to anchor her heart or break it wide open.
Both try to deny the intense chemistry flowing between them and embark on a friendship that is destined to get complicated. Lust and desire ignite their feelings from a slow burn into a raging fire, and what started out as platonic, quickly flares into something impossible to contain.
Jessica soon learns that being born into a life of luxury can't protect her from heartache when a woman from Roan's past surfaces with allegations that turn Jessica's world upside down.
Is Roan capable of commitment? Will Jessica's family accept the man she's chosen?
Can their love survive the rocky waters they've suddenly encountered?
Find out in this sexy and emotional story that explores how one's past can change the course of one's life forever.

Published August 29th 2014
Buy Links: Amazon | Amazon UK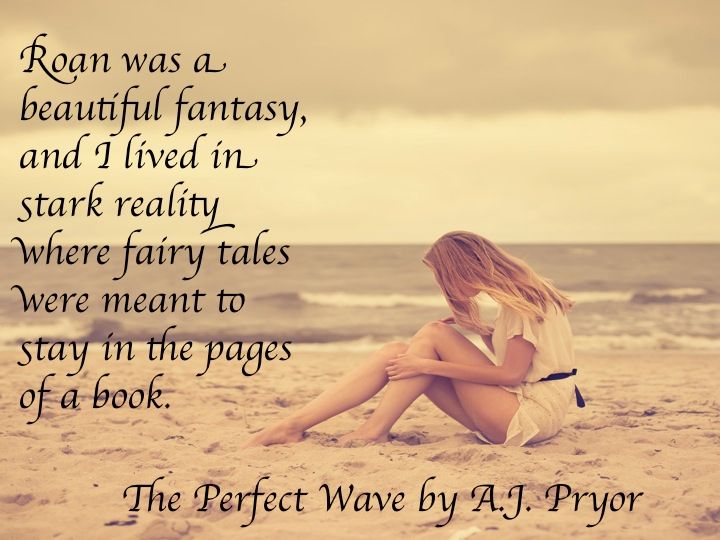 About the Author:
A.J. Pryor lives in Los Angeles with her husband and two daughters. When she's not writing, you can find her at the beach, the yoga studio, or the soccer field with her girls. An avid reader of Adult, New Adult and Young Adult novels, her Kindle is always an arm's length away. She has a Bachelor of Arts degree from the University of California, Santa Barbara.