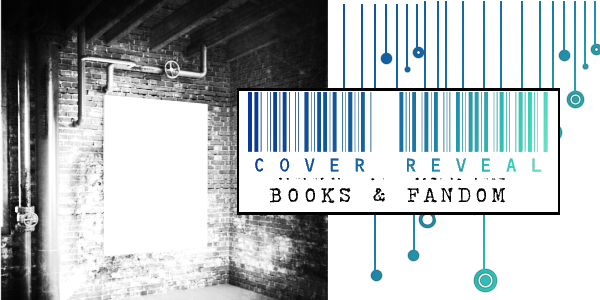 8 Full Length Romance Novels
8 Sassy Authors
ALL PROCEEDS FROM THIS ANTHOLOGY WILL BENEFIT ALEX'S LEMONADE STAND, A CHARITY THAT ASSISTS WITH CHILDHOOD CANCER.
The First Encounters anthology is a compilation of eight full length novels, each of which was the first from the following authors:
L.L. Collins - Living Again | Skye Turner - Alluring Turmoil
S.C. Ellington - Unsettled | T.H. Snyder - Touch Me
T. Renee Fike - Needing You | Joanne Schwehm - Unexpected Chance
Regina Bartley - Klay | J.M. Witt - Letting Go
Living Again by LL Collins
**DUE TO ADULT CONTENT AND LANGUAGE, 18+ only, please.
Kayley Carson thought she had it all...married to the love of her life, a great job, and a baby on the way. Then one day, her life changes forever when she loses her husband in a tragic accident. No longer sure how to navigate life after her enormous loss, Kayley clings to her newborn baby, her family, and her friends to keep herself living.
When she meets someone that challenges her belief that she's better off alone, she has to decide if she is capable of letting him in after swearing she was never going to love anyone the same way again.
She's not the only one with a painful past. He is struggling with trust issues after a previous relationship went horribly wrong. After a terrible misunderstanding brings out both of their insecurities, will the painful memories of the past keep them both from living again?
LL Collins -
LL Collins is a teacher who loves spending her days in the Florida sun with her husband and boys, reading, and writing. Her love of writing has found a home in the self-publishing world. Living Again, Reaching Rachel, Guarding Hearts, and Finding Forever are available now in both eBook and paperback. LL has been writing since she was old enough to write. Always a story in her head, she finally decided to let the characters out and start writing and try to make her lifelong dreams of becoming an author come true. She has been a teacher for over ten years, a wife for 15, and a mom to two boys, 12 and 10.
Alluring Turmoil by Skye Turner
***Contains graphic sex and language. Not for young readers.***
***Alluring Turmoil is a second chance love story and is nothing like a love story when strangers meet.
Alexia Sloane is the twenty-six year old owner of the highly successful Louisiana coffee shop/bakery, Java and Sweeties. The past couple of years have been all she's dreamed of and her business takes all of her focus, all of her heart.
Jude Delecroix is the lead singer of one of the most famous rock bands in the country, Bayou Stix, and the man who broke Lexi's heart.
Lexi and Jude have a past.
When Jude comes back to town eight years after leaving to fulfill his lifelong dream of being a famous musician and comes face to face with Lexi, forces collide, old hurts are brought to the surface, and life as these two have been living it will never be the same.
There are two sides to every story, and what happens when the things you believed to be concrete suddenly crumble like ash and fade away?
What happens when two people afraid to face the past, become involved in the present? Can they hope for a future?
Welcome to Louisiana where humidity and passion are high and things are not always what they seem.
Skye Turner -
Skye Turner is an avid reader and an editor turned writer.
She attended Southeastern Louisiana University and Louisiana State University where she majored in Mass Communications, centering her studies in Journalism. Unfortunately life intervened and she made the choice to leave her studies.
She lives in small town Louisiana with her husband, 2 children, and 5 fur babies.
When she's not chained to her laptop pounding out sexy stories she can usually be found playing Supermom, reading, gardening (playing in the dirt), listening to music and dancing like a fool, or catching up on her family oriented blog.
Letting Go by JM Witt
When your past threatens to destroy your future, how long will you hang on before Letting Go?
Cassidy Charles has faced a terrible tragedy and is trying to put the pieces of her life back together. She's managed to leave everything to do with that horrible night in the past. When James comes crashing back into her world it's the last thing she expects, but could be everything she needs. Can she put aside the blame she's placed on him for all of her pain and give in to the pull between them? She quickly falls into a world that she's only dreamt about while rediscovering parts of her past she's managed to conceal for many years.
James Benedict III, local playboy and successful real estate investor, hasn't stopped thinking about Cassidy since the horrific events that occurred several months ago. Now that she's back in his life, how long will she stay? He's worked hard to get her back, but will it all be for nothing once their demons come head to head? More often than not, it seems as though his world is destroying hers, no matter how hard he tries to protect her.
Is the love between Cassidy and James strong enough to survive, or will the efforts of those out to destroy them prevail?
JM Witt -
I'm a stay-at-home mom with four young children and one extremely supportive husband. We've been married for nine years and reside in Metro Detroit, Michigan.
I've dreamed of writing romance novels since I was little. After having baby #4, who may or may not have been fathered by Christian Grey, I decided it was time to pursue my dreams.
When I'm not volunteering at the schools of my children, running to various appointments, enjoying time with my friends and my book club, dating my husband, or avoiding cleaning my house, I'm writing!
I love music and believe that books and music can't exist without the other. My goal is for you to read more than a good book, but for you to have an experience!
Klay by Regina Bartley
**Recommended for ages 18+ due to graphic language, sexual content, and mature subject matter.**
Klay Rosen has had one dream, and that was taking over the family business. There had never been time for anything or anyone else. His parents were the only thing standing in the way of him getting what he wanted. They believed that status and wealth were the most important things in life and that Klay should marry someone equally as high up on the ladder of status.
When Klay finally made an attempt at love, an unexpected attempt, he was faced with the most difficult decision. He had to decide if he could stay with Caroline and give up on the only dream he had ever had… Rosen Enterprises.
His parents said that she wasn't good enough for him. They'd stop at nothing to keep them apart, even if it meant sabotaging the woman that he loved.
He knew what he wanted and how far he'd go to get it. It was time everyone else knew as well.
**This book is part of a series, but it is a stand-alone novel.**
Regina Bartley -
Regina is a contemporary romance writer from Kentucky. She lives there with her husband, kids, and cat. She can be found behind her computer, a good book, or watching sports. She loves to hear from her fans. You can find out what's coming next if you follow her on facebook, read her blog, or follow her on twitter
Touch Me by t.h. snyder
Recommended for readers 18 + years
Char is a focused and driven career woman who's had a relationship she would rather choose to forget, but can't. Riley is a pure gentleman who can easily leave the past where it belongs, behind him.
Some people believe in fate where others deem it a coincidence. Char and Riley are meant to be together, so life just happens to make sure they are in the right place at the right time.
But is that enough?
You'll be falling in love with this dynamic duo as they find out who they are and why fate keeps making sure their lives are intertwined.
Their differences are what make them all too similar, and throughout the course of their journey there is one thing that always brings them back together...the need for each other's touch.
t.h. snyder -
t. h. snyder (1979) was born in Allentown, Pennsylvania. For six years she worked in the field of higher education while earning her Bachelor and Master Degrees in Management from University of Phoenix. She's a single mother to two children. She became an avid reader in spring of 2012 and since has read over 250 books. Her genre of interest ranges from Romance to thrilling Paranormal. This is more than just a hobby for her, it's a passion to read the words of great authors and bring life to their stories with her reviews and character castings. She started writing her first novel in June of 2013 and is anxious to see where this journey takes her!!
Unexpected Chance by Joanne Schwehm
When that unexpected chance comes, take it. Don't let it pass you by. You never know what you could be missing.
Always wanting to be a writer, but not having much experience with men or romance, Aubrey sets out to find her inspiration with the help of her best friend. Just when she thinks all hope is lost, she meets Alex Logan. He's beyond handsome, well dressed, and is known to be a player—perfect for the role.
The unexpected happens and Alex becomes more than just an inspiration to Aubrey, but a misunderstanding leaves her heartbroken. Before an opportunity arises to straighten things out, tragedy strikes, and Aubrey's world is turned upside down.
While Aubrey is trying to cope with her new life, a new chance at love arises.
Can she find it in her to trust again? Will Alex be able to win her back? Or will she take this new unexpected chance at love?
**Adult Content** 18+ is recommended
Joanne Schwehm -
Family and friends are the most important things to Joanne. She enjoys meeting new people, traveling, reading, relaxing on a beach and shopping. She has an addiction to Coffee and Diet Coke; you may want to stand clear if she hasn't had her daily intake!
Writing has been something that has been private and not shared until the day she decided to publish Unexpected Chance. Waking up one morning to the voices of Alex Logan and Aubrey Ryan changed everything!!
She is an avid sports fan especially when it comes to the New York Yankees. She also enjoys playing and watching golf.
She firmly believes when that unexpected chance comes, take it. Don't let it pass you by. You never know what you could be missing.
Needing You by T. Renee Fike
Harper is an independent girl who's never relied on anyone but herself. She does what she needs to get by and doesn't have time for friends let alone a boyfriend.
She's determined to push people away, but there's one person who's eager to get to know her.
Tuck is a sexy bad boy who doesn't do relationships and makes no apologies for his own actions. He sets his eyes on the strong, independent Harper and will not take no for an answer.
Will Tuck be able to change his bad boy ways to show Harper who he really is? Does he want to or does he only want her as another notch on his bedpost?
Both Harper and Tuck have secrets that they'd rather hide and forget but secrets always have a way of coming out.
Will Tuck and Harper be able to deal with their personal demons or will it rip them further apart? Will everything Harper worked so hard for crumble to the ground or will she realize that needing you is all she has ever really needed?
**This contains graphic sexual content and situations suitable for readers 18+.**
T. Renee Fike -
I'm a born and raised country girl from Pennsylvania. When I'm not writing, I'm either working a full-time day job, or pursuing my Master's degree. Aside from work and school, I enjoy hanging out with friends, reading a good book, watching football, (GO EAGLES) or hanging out with my nieces and nephew.
Twitter | Facebook | Goodreads
Unsettled by SC Ellington
WARNING: This novel contains content suitable for readers 18+
**Debut romance author S.C. Ellington knocks it out of the park with this steamy contemporary romance.
After a horrific breakup with her longtime boyfriend, Brooklyn Caldwell is completely disenchanted with the notion of mingling with the opposite sex. Damon Williams had been everything she thought she wanted…until he wasn't.
In an attempt to escape her heartbreaking past, Brooklyn seeks refuge in bustling Washington, D.C. where she folds into the fast-paced society unnoticed…until she meets a young entrepreneur, Logan Colton.
Brooklyn is surprised to find that while she has been successful in keeping the opposite sex at bay, somehow she is defenseless against Logan's confidence and charm—and it doesn't hurt that he is absurdly beautiful.
As much as Logan didn't plan on pursuing her, he is drawn to Brooklyn's muted beauty and her witty persona. For all his success, Logan is ensnared in the coveted world of unequivocal wealth and power, but behind closed doors is taunted by his own demons and an undeniable need to atone for a monumental mistake.
As the two embark on a tumultuous obstacle course saturated with unknown twists and turns, Brooklyn is left to question whether she can endure the journey ahead.
SC Ellington -
S.C. Ellington is an up and coming author who enjoys expressing her creativity through frequently writing adult, contemporary romance novels that readers can relate to, but more importantly, enjoy.
Aside from writing, Ellington enjoys curling up with her e-reader and absorbing herself in novels loaded with emotion, desire, and passion. She also likes to spend sunny, wistful afternoons, in her hammock thinking up new ideas for great stories.
Ellington currently resides on the west coast with her beautiful family and loving friends.