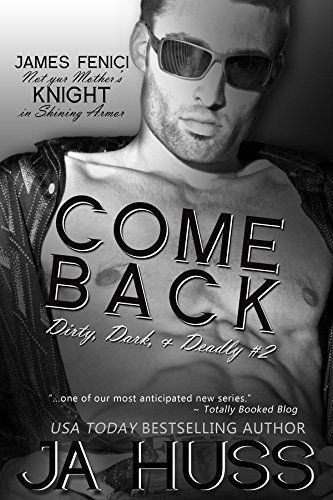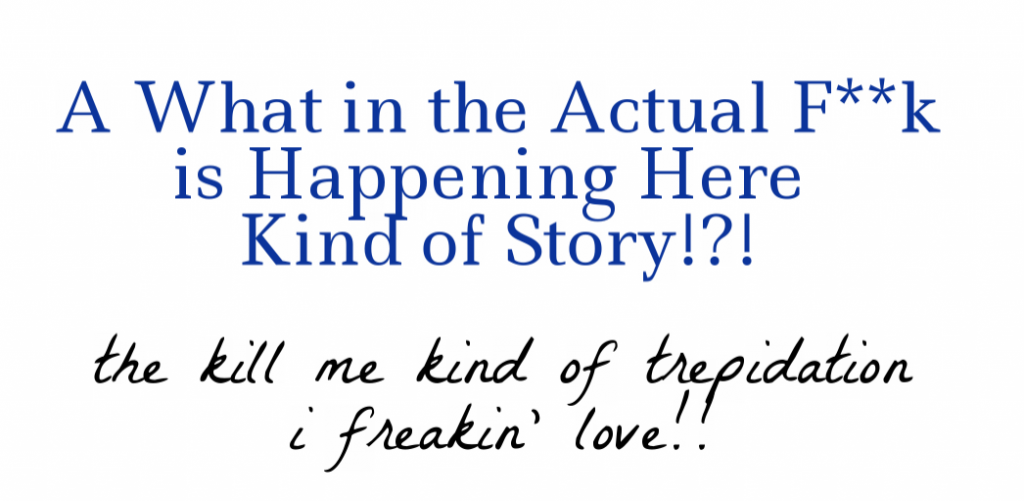 "Secrets keep the darkness alive," Harper tells me. But that's not how I see it at all. Secrets keep me alive. The truth is overrated. Honesty is never the best policy. And everything you know absolutely can hurt you.
The contracts I fulfill are just agreements. Death is a business deal. Secrets are currency in my world. I pay my debts with them. I feed on them. They ground me in the present and they promise me a future. I've lived a life filled with secrets for so long—I forgot what it's like to… feel.
Until I saw Harper. Until I saw how beautiful she's become. How perfect, and pure, and innocent of all the ugly that goes on around her. And that dirty promise I refused the night her father turned me into a killer twelve years ago is suddenly on the table again.
Harper can be mine. No—Harper will be mine. All I have to do is complete the mission.
Death is a business deal.
And I just shook his hand.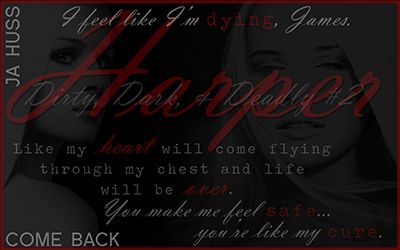 What did I think?
Ded, I am completely ded. Come Back was not at all what I was expecting, there are no words for my excitement.

This is my first foray in to the world of J.A. Huss, so you will have to excuse my ridiculous over the top fangirling behavior, but......
H O L Y C R A P !!!
I love romantic suspense!! Such a hard genre to find good stories while trying to keep that balance going, without losing you with all the build up. I find many of them wind up losing the romantic quality or the suspenseful quality. Not here though, the author had a complete lock on the balance!
J.A Huss gave us a story that was packed full of suspense, intrigue, mystery, smexiness, and characters unlike any other I have come across.
The story line was stunning with a real "what in the actual f**k is going on here" feel that took over every fiber of your being.
But again...H O L Y C R A P !!!
There really isn't much I can say without giving away the story. But what I can tell you is if you read Come, which was a novella and was as blind sided by the action and suspense as I was, then Come Back will knock your socks off.
The passion and emotion of the story, the hot and dirty smexiness. The twists and turns had me spinning, not spinning because it was to much, spinning because it was an OMG OMG OMG what next and WHAT WHAT WHAT followed up by NO NO NO.
A suspenseful ride like no other. I seriously had no idea which way to turn or what to believe.
I loved every moment, every word.!!
And the holy mother of all endings!! A cliffie for sure, but I got lot's of answers but even more questions now !! Book 3 I know will be an insane roller coaster of emotions, that I am jumping out of my skin now thinking about it!!
My heart still pounds and the the only thing keeping it from popping out my mouth is book 3 is scheduled to release November, because damn this ride is...
I N S A N E!!!
please don't let it end...ever
Without a doubt, one of my 2014 favorite reads!
About the Author:
JA Huss is the author of the Amazon bestselling Rook and Ronin series, the epic science fiction I Am Just Junco series, and hundreds of kid-friendly science books in subjects such as biology, physics, anatomy and physiology, astronomy, and forensics. She has an undergraduate degree in equine science and a master's degree in forensic toxicology. She has never taken a creative writing class and she hopes she never will.