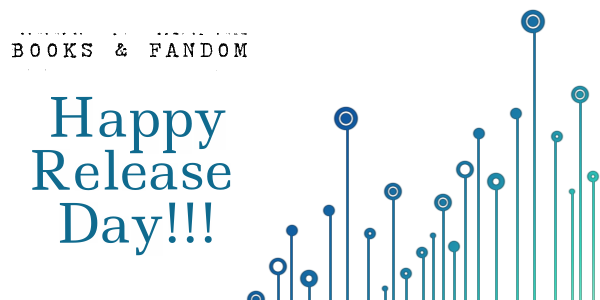 He's utterly alone…
Tortured and existing in a dark spiral of despair, bestselling British author, Gavin Cooke, has come to the Outer Banks of North Carolina to escape the seedy lifestyle he had been living in London and in a desperate attempt to regain his writing focus. He's twisted, bitter and angry at the world. He's a loner… needing not a single thing other than his Scotch and a laptop upon which he can bang out his next erotic, dark thriller.


She's running in place and getting nowhere…
Savannah Shepherd's life is falling apart. Her dream of being a wildlife photographer seems a distant memory and she's barely able to make ends meet. Driving herself forward with no clear goals apparent, she's about ready to pack up her bags and head home with her tail between her legs.


Two unlikely lovers…
He's raw, forceful and a dirty talker. She's a flowers and romance type of girl. Yet within each other, they find a mutual craving that can only be satisfied by giving in to their desires for one another.
Lust turns into something more… something they were not looking for but tentatively accept. Will it be enough to push them past the obstacles of Gavin's bitter past?
*SUGAR ON THE EDGE can be read as a stand-alone*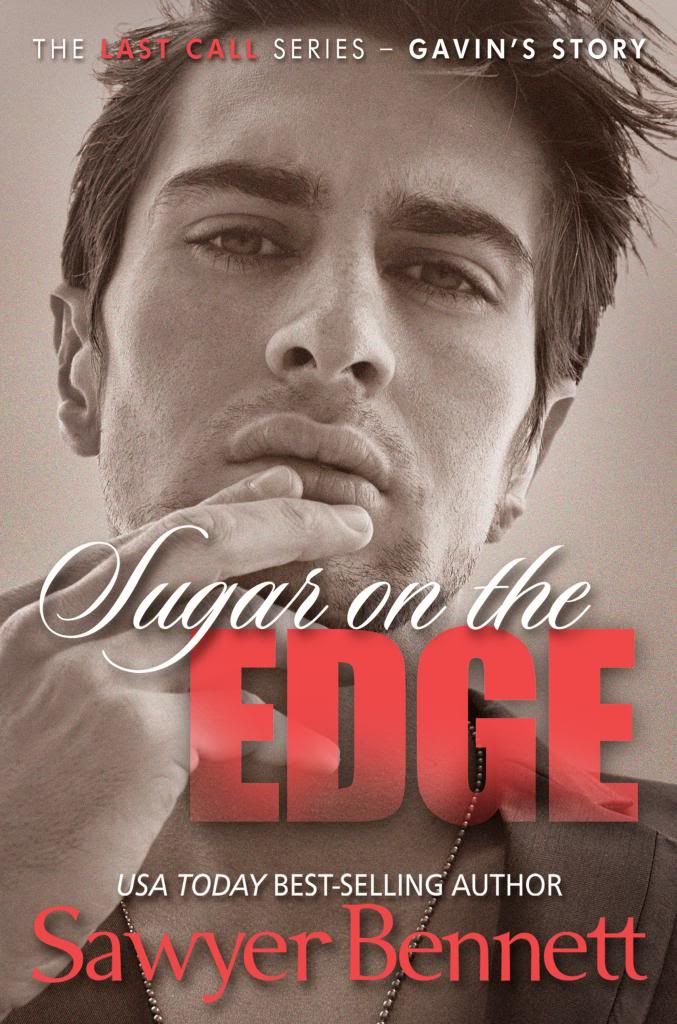 Last Call #3
Expected publication: July 28th 2014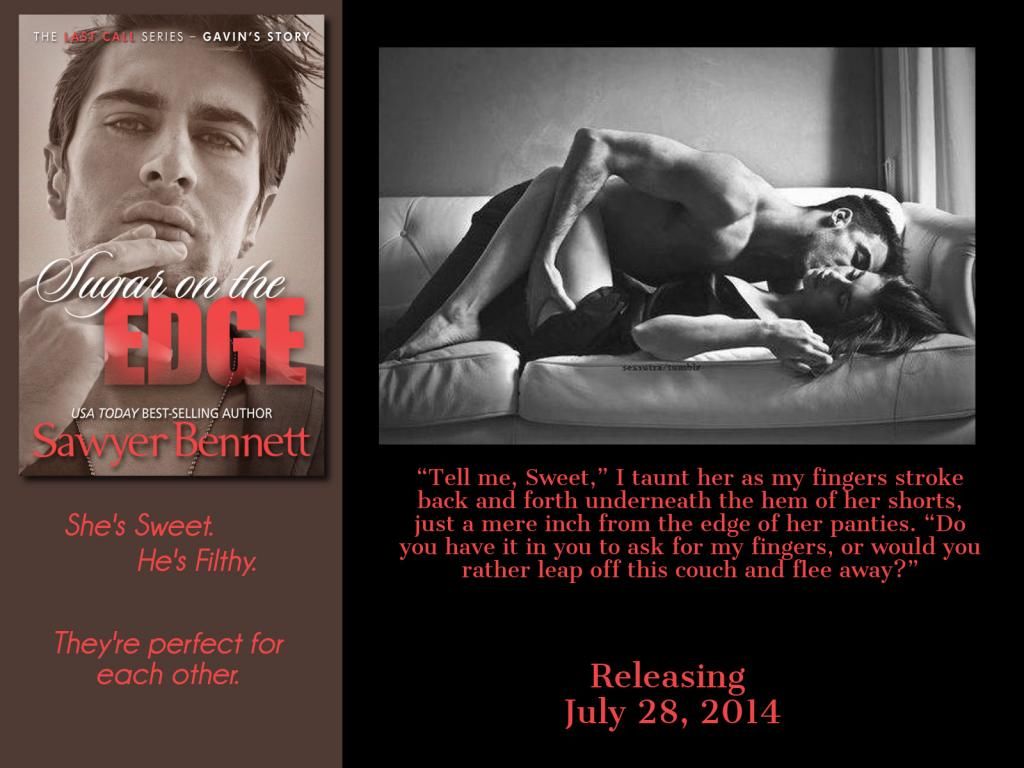 Without a second thought, I sit down on the edge of the couch, in a small area available to me by her left hip. Taking my finger, I stroke it over the skin of her stomach and say, "Sweet… it's time to wake up?"
She gives a soft moan in her sleep and arches her back off the cushions again.
And fuck, that's sexy.
And yeah, I definitely want to fuck her.
"Savannah," I call out to her softly and bring my hand up to her face, grazing my fingers over her temple. "You need to wake up."
Her eyes flutter open, immediately making contact with mine, and I let my hand drop away.
"She's alive," I murmur as she stares at me with dark eyes.
"What time is it?" she rasps out, turning her head to the left to look out the back glass door.
"Just after nine PM," I tell her. "You slept like a rock. I could have had my way with you, and you would have never known."
"Oh, yeah?" she asks skeptically, and with sleep still heavy in her voice. "Like what?"
Oh, little girl, the things I could have done to you.
I go for the shock factor to see what she does. Reaching my left arm behind me, I place my fingers on her calf. Her skin is warm and silky, and her breath hitches at the slight touch. "I could have skimmed my fingers up your leg, right past your knee… up your thigh," I tell her, moving my fingers up that same path I'm describing. When I get to the edge of her shorts, I halt my progress. "I could have inched my way right under these short little shorts… found the edge of your damp panties just to prove that you were having a sexy little dream while you were sleeping."
A tiny moan comes out of her mouth, and her eyes glitter back at me from the ambient light of the lamp reflecting in them. "You didn't do that," she says without any type of conviction at all… and is that a bit of longing I hear?
I finger the edge of her shorts. "I've done all kinds of dark and dirty things that your limited imagination could never fully appreciate. It would have been nothing for me to do that to you."
"Maybe so," she breathes out in a rush, "but you wouldn't have done that without my consent."
"Hmmm," I say thoughtfully, releasing the denim material and placing my fingers on her hot skin, feeling her muscles jump underneath my touch. "I'm wondering… would you give me your consent right now? Would you let me tunnel my fingers inside just a bit, let me see if your panties are damp because what I'm saying to you now is turning you on?"
She doesn't move a muscle… holds her breath and watches to see what I'll do. But that doesn't work for me, because she's going to need to be a little more forceful if she wants what I'm offering. I can see what she wants in her eyes, but yes… I want more.
"Tell me, Sweet," I taunt her as my fingers stroke back and forth underneath the hem of her shorts, just a mere inch from the edge of her panties. "Do you have it in you to ask for my fingers, or would you rather leap off this couch and flee away?"
Savannah inhales sharply, and I tense as I wait for her to choose the latter option. I'm so fucking turned on right now by trying to dare her into letting me seduce her, that I'd probably hold her down and not let her up. She pulls her lower lip in between her teeth and chews on it thoughtfully while she weighs her options.
"Come on, Sweet," I encourage her, my voice rough with need. "Show me what you got inside of you… deep down inside. Take a walk on the wild side… you know you want to."
About the Author:

USA Today Best-Selling author, Sawyer Bennett, is a snarky southern woman and reformed trial lawyer who decided to finally start putting on paper all of the stories that were floating in her head. She is married to a mobster (well, a market researcher) and they have two big, furry dogs who hog the bed. Sawyer would like to report she doesn't have many weaknesses but can be bribed with a nominal amount of milk chocolate.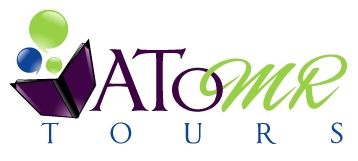 Website | Twitter | Facebook