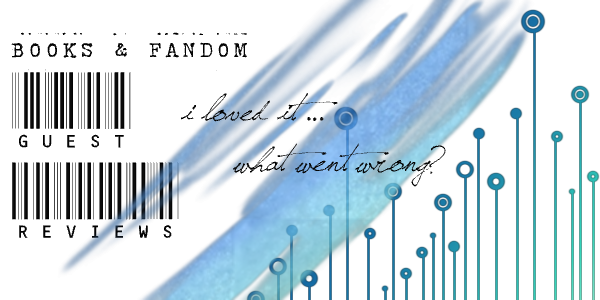 I have been known to pick a book based on the cover alone. I don't have to know the author, the premise, reviews, if a cover grabs me, I go for it. Nosing around Kathie's site, the cover for Rising just stood out. I did the, hmm....what's this? Rising was not one of Kathie's higher ratings, but it is still worth a nod, and the cover, come on, you know your attention is piqued.
In a war between the humans and the inhabitants of the sea-humans will lose. Xanthus Dimitriou-the most lethal Dagonian to rise from the ocean-is on a mission to save mankind from annihilation. But first there's one small thing he needs to do... kill a beautiful young woman in a wheelchair.
Killing her doesn't start out as part of his plan. He entrenches himself deep in the human world. Aligning himself with his enemies, he prepares to send them to Triton to face their punishment. Then Sara Taylor rolls onto the scene.
Xanthus knows at once she's a criminal. And her crime? Being born. She's a human/Dagonian half-breed, an abomination. Killing her should be an easy job. All he has to do is break into her apartment, slit her throat, and feed her body to the sharks.
Simple, right? Wrong. If only she weren't so beautiful, so innocent, so sweet... Saving the world may have to wait.
It appears Xanthus has a woman to save. But protecting her may cost him his own life.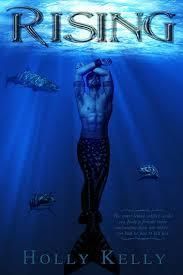 Kathie's Thoughts:
I was rather intrigued by this premise. Mer people, sort of. They shift from human to Dagonian, yes, sea people.
Sara was born with a "deformity," sort of. She's a mermaid. Now mermaids are different than Dagonians. Mermaids came from Triton, and Dagonians...don't. They've been battling for ages. Poor Sara, she's rather caught in the middle, without even knowing that she belongs under the sea.
Xanthus is supposed to kill her. But there's something about her. She's feisty, and while she's wheelchair bound, she lives life with gusto.
Of course he's her mate, once he gives into that. But the path of true love isn't easy, is it? One of the other Dagonian warriors wants to kill her. And he wants to do it now.
There's lots of intrigue below the sea. And on land, well, bad things seem to just keep coming at Sara.
This book had this "clean teen" publisher's note. I wouldn't exactly call it that. Yes, there wasn't any explicit sex, but Sara was nearly raped by some guy. And the details were more than what I'd call clean teen.
Another quibble. Sara's mother. At one point Triton says she helped Sara to flourish in the human world. Um...Nicole threw her off a cliff when she was about five. THREW HER OFF A CLIFF. Yeah, that doesn't seem very nourishing to me.
Also, a good editor would have helped this book a lot. So many little errors that just kept pulling me out of the story.
Like I said, I was intrigued by the premise and enjoyed most of the story line: Mer people, Triton, Gretchen.
It was worth the reading time. Gretchen and Xanthus' best friend are in the next book, Descending Book #2.



Wife, Mom, TWI-fan, Writer, Reader & Reviewer
I love to read and have been looking for a way to help support authors. Word of mouth can help get your book read and copies sold. My goal is to review both new and old books; both popular and those that may be under-reviewed; both established authors and the debut author who could use some attention.
Twitter | Website | Goodreads | Facebook