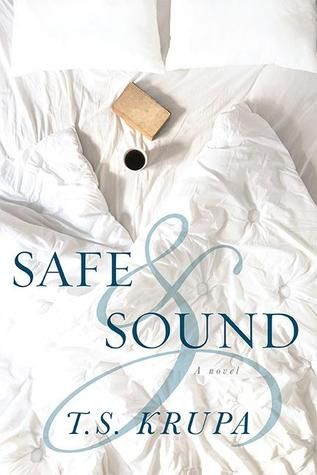 Published January 1st 2014
Advantage Media Group
When great love is lost forever, what does it take to find the courage to move on?
When Jill met Jay Greenfield she knew she had found her forever love. She was a kindergarten teacher, he was a high-powered attorney and their lives were perfect. But when a tragic accident takes Jay's life, this young bride is left to pick up the pieces.
Jill finds herself a young widow facing multiple decisions she thought she had a lifetime to decide. With support from her childhood best friends, Lanie and Stella, Jill attempts to piece her life back together. With nightmares plaguing her dreams and the struggles of constant grief over Jay's passing, Stella and Lanie keep near constant vigilance over her.
In the process of settling the estate, Jill learns that her husband was not quite the man she thought he was. She finds herself transported to the small beach town of Oak Island, North Carolina. But the fairy tale ending she envisioned no longer exists. She must face the reality that Jay is gone as she finds herself having a chance at love one more time.
Safe and Sound follows a yearlong journey of love, loss, friendship, and conquering the unexpected.
My Thoughts:
Sad, Happy, Teary, Sad, Angry, Happy, Happy Again...
Truly fantastic debut story!
Heartbreaking, compelling, grief, a WTH moment, several twists, a shocker, good friends, these are some of the thoughts that immediately come to mind.
T.S. Krupa wrote a story of shocking loss, wrapped up in an extremely emotional story line, and not just the obvious grief and pain Jill deals with. There was the realization that maybe her husband, the love of her life was not the person she thought he was. Always difficult to accept when that love is loss forever and questions remain unanswered.
Then we have some amazing secondary characters in Jill's friends, namely Stella and Lanie. Friends I personally would want. Even Harry, her husband's best friend, who just couldn't quite let go.
Jill goes about her day to day trying to reconcile the abrupt change in her life with the help of her friends and a new man she meets, Ross. And though not ready to move on, the friendship is touching and one you cheer for.
Well written, great flow. Lot's of peaks and valleys. Definitely the epitome of the emotional roller coaster. You'll cry and laugh. Yell and scream. But you will fall in love with Jill and her journey.
Great story, would definitely recommend it! Stalking is warranted. Highly suggest you do the same.



In the morning I stretched out, looking at the clock. It was past seven. I jumped up with a start. I was
going to be late for work. I quickly stood and realized I was still dressed in the clothes I had worn the day
before.
Then, all the events of the previous 24 hours came crashing back and I sat down on the bed.
I thought you might be up, Lanie said from the doorway. She came across the room and sat down
next to me, placing her hand on my knee.
How are you doing?
How am I supposed to be doing? I asked. Lanie had always been the most compassionate and
sensitive of our group. So it was no surprise to any of us that she became a licensed child psychologist.
She was already running a very successful practice of her own in Raleigh before the age of 30.
Jill, its not a question I can answer for you, Lanie replied, pushing her short blonde hair from her
eyes.
Don't psychobabble me, Lanie.
I'm
not. I am simply trying to see where you are at.
Where

I'm

at? Lets see. My husband of a little over two years was hit by a drunk driver yesterday and the doctor informed me that he was brain dead. I paused to take a breath.

I'm

not really sure what

brain dead means, but I know hes not coming back, even though it just looks like hes lying there,

sleeping. I stood up as the anger began to build. How the hell am I expected to make all these

decisions? Do you know they asked me yesterday whether I wanted to donate his organs? I mean he

wasn't

even out of surgery and they were already asking me these questions, and of course I have no idea how to answer them. Jay and I

hadn't

talked about stuff like that. We kept telling ourselves we had time,

there was no need to rush. Now what do I do? I said, facing Lanie and waving my hands in the air.
Way to go, Lanie.
Get her all worked up, Stella commented from the doorway. I thought you were
supposed to be the professional amongst us, she added dryly.
This is normal. This is healthy, Lanie said, looking at Stella.
Healthy?

I'm

standing right here, you know. I just lost my husband, remember?

I'm

not some

patient you can just evaluate. I paused and stared at the two of them. I need a shower, I finally said and

stormed off toward the bathroom.
About the Author:
T.S. Krupa was born in New Haven, Connecticut. Raised in a Polish household with a blended American culture, she is fluent in Polish. She graduated with her bachelor's degree from Franklin Pierce University,where she also played field hockey.
She earned her Master's from Texas Tech University and recently graduated with her Doctor of Education from North Carolina State University in 2014. She lives in North Carolina with her husband and her dog. Safe & Sound is her first novel.