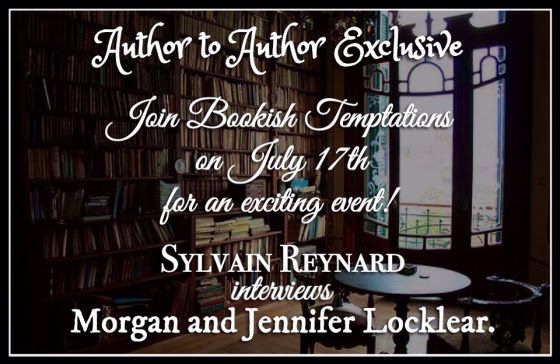 Hey peeps!
We've got something special coming up
and I wanted to let you know about it…
Yup, that's right.
Sylvain Reynard will be interviewing Morgan and Jennifer Locklear.
We're calling this an Author to Author event and we want you to save the date…July 17th!
Additionally, there will be a cool giveaway through the ladies of the Argyle Empire.
We'll link you up in the interview post.
But wait…there's more…later on that day we'll have something else you won't want to miss.
More details on that soon.
Help us spread the word y'all. You're good at that and we appreciate it!
Re-blogged from Bookish Temptations