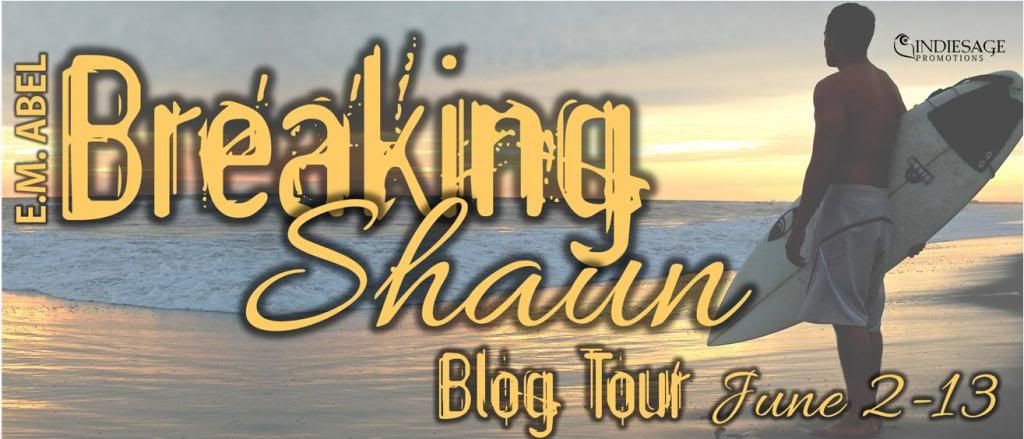 Some men fall in love and hand their balls over to the first woman who keeps them interested—but not me. Surfing and my freedom are the only two things I've ever needed. Meaningless one-night stands are fun, but the drama and jealousy that follows them aren't worth it.
Until I met Natalie, I never realized there were women who thought like me. She enjoys sex with no strings, and with a body like that, there isn't a man around who doesn't want a piece of her—including me.
But our friends and relatives all run in the same circles. And we all know friendship and sex leave a mess. Hearts always end up broken.
I know it.
But I still want her.
Sometimes, the things we want don't always come easily. Every choice, every action has consequences that can change you.
They can change everything.
And no matter how fiercely guarded, even the strongest hearts can break.
**WARNING** Not recommended for younger readers due to sexual content, language and recreational use of marijuana.
Add to Goodreads
Breaking Shaun (Breaking Free #2)
Publication: May 27th 2014
Buy Links: Amazon | Amazon UK
"Is this what you wanted?" he whispered as he took my wrists in one hand and the other came down to cup my breast.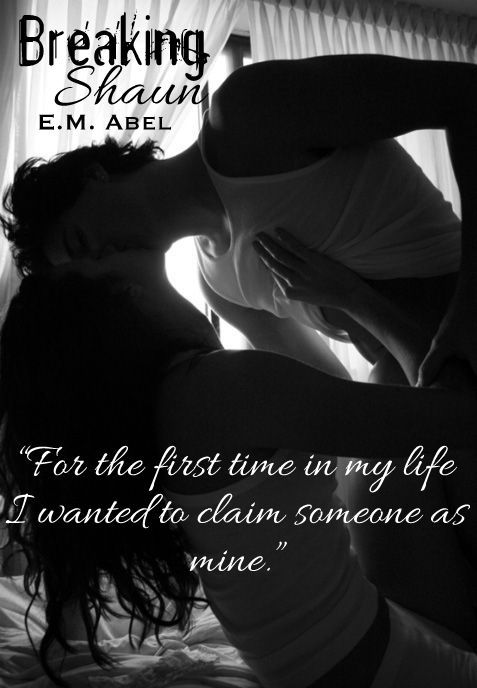 I swallowed as moisture gathered in my mouth and my brain scrambled for a response. It was just so difficult to think with Shaun's hard body pressing against mine in the middle of his apartment building where anyone could see us.
His gaze finally broke from mine and moved down to my lips as he glided his thumb across my hard nipple. I could smell the soap on him, feel his wet, warm skin pressed against me.

My eyes fluttered closed and I pressed my head against the wall as the lust took over.
Shaun moved his hips forward making me very aware of his arousal before lowering his head and slowly dragging his tongue across my bottom lip.
I was panting now and my entire body was tingling. I don't know how he'd done it but Shaun had completely turned the tables on me.
I'd come over to assert myself and show him the side of me he hadn't seen, yet here I was getting pressed against a wall and turning into putty in his hands.
My Thoughts:
4 1/2 WooHoo Stars!!!
Regardless of my raving - this is a spoiler free review!!
Loved this story! Loved it so much that I am going to go and read book 1 to find out more about Asia, Marcus, and Jay.
Loved them! Loved all the characters. Really amazing secondary characters driving the story.
Totally love that.
When you can get on board with everyone, doesn't happen a lot but when it does, you know it will be a great story.
Such a good story too. Great flow. Completely engaging. Characters you like, some you love, and a few you lust for.
Simplistic story line. No over the top drama, just a nice emotional, sexy, and at times funny ride.
Natalie is our heroine. Tough as nails, carefree, raised her sister, had to grow up to fast, always on the move, takes men for what she wants (can you say tart?), moves on, and....keeps her walls up, never allowing anyone to get to close.
Not an easy character to like, but the author does a fab job not making her a total bbbbbbb :)
I definitely liked her. Wanted to give her a hug, pat on the back, and a kick in the caboose at times.
"My life felt like a constant battle. I was always fighting to protect myself, to survive, to be happy, and I was so tired of it. I just wanted peace."
Totally sums up Natalie...until...
Shaun...
"I'm an asshole. You should probably know that before we go any further. I say what the fuck I want to say, and I'm honest to a fault, so when I hear someone spewing bullshit, I don't hesitate to point it out. I don't like playing fucking games."
Yes dude you are but gawd I loved his character!
Why do we love these jerky guys????
Shaun is Asia's brother and Marcus' friend. Definitely a male whore, but an honest one. Does not want the attachments or commitments.
Until of course Natalie so snarkily enters his life.
These two are amazing together. Th chemistry just bursts off the pages. Could not get enough of them. And when they finally do get their act together, it is just huggable and a big...I told you so!!!
"I like you, Killer, and not just in my bed. I've never been with a woman who has made me want more than that. This is all new to me, and honestly, I'm having a hard time with it."
Loved this line. It completely sums up Shaun. Honest, says what he feels, no fear, well, except for falling love. But don't most men have that fear?
Oh my heart...
So why not 5 stars you wonder after my raving? Well, the ending.
There was a twist that I was fine with, it made sense with the story and the characters past, but I felt the ending and epi were rushed and tied up with a pretty bow. Would have loved to see the "twist" pop up a little sooner and the author unwind it bit more. Definitely my opinion, you may be just fine with it though.
Even still, E.M. Abel is a new author for me and she is completely stalker worthy and one to keep an eye on.
I suggest you do the same!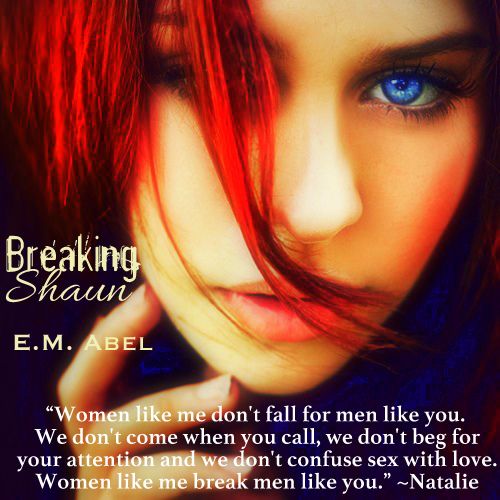 About the Author:
My husband is awesome and also a Chief in the US Navy. This means crazy schedules, uncertainty and lots of nights spent alone writing on my computer.


I have two amazing kids who always know how to make me laugh.
I've been passionate about writing since I wrote my first poem in the 3rd grade and I've been using it as a means to express myself since.
I think because I hold my emotions so close and fear being vulnerable I use different forms of self expression- writing, drawing, painting, photography, tattoos- to show the world who I am.
The one rule I use everyday is the Golden Rule--"Treat others the way you'd like to be treated." I believe karma is very real and sometimes she can be a bitch if you make her that way.
I love acting crazy, I love to laugh, I love making people laugh, I love the ocean, I love dancing like no one is watching, I love good music, I love good books... oh man I should probably stop there. I love a lot of stuff.
Please feel free to write me or send a friend request.
a Rafflecopter giveaway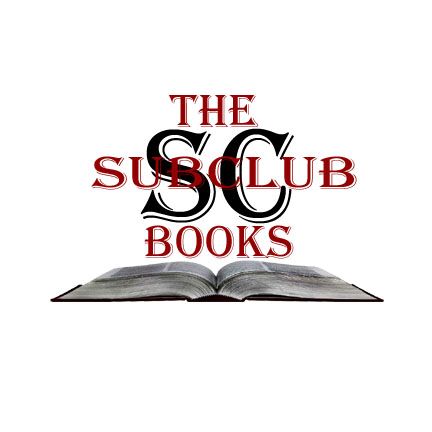 Twitter | Facebook | Website
Buy links are provided as a courtesy to the reader and do not constitute an endorsement by this blog or its owner.
In accordance with FTC regulations regarding giveaways, let it be known that Books and Fandom has not received nor does it accept any compensation for posting giveaways. Giveaways are at the the discretion of said tour host and/or author. All questions are to be directed to said tour host and/or author.
ARC provided by author in exchange for a fair review.