Portrait of Passion
Idyllwild, Book One
What's a Viscount to do when a mysterious lady with a secret past and a reputation frayed around the edges suddenly appears in London in hot pursuit of his naive young cousin, setting the gossips' tongues wagging, stirring his family into pandemonium, and driving him mad with her irreverent ways?
If the Viscount in question is Simon Easton, the answer is quite simple. Seduce the beguiling lady. But Miss Beatrice Morgan isn't your average tarnished lady. She lives a slapdash life wandering the globe like a gypsy, painting fantastical portraits of Duchesses as sirens and landscapes featuring a crumbling old fountain, all the while harboring a secret desire to return to Idyllwild, the only home she's ever known.
What Simon does not know is that Beatrice just might be willing to sacrifice her honor, her virtue, her very heart to reclaim Idyllwild.
Goodreads
Published August 30th 2013 by Ellora's Cave
Buy Links: Ellora's Cave | Amazon | B&N | Kobo | ARe
Widow's Wicked Wish
Idyllwild Series, Book Two
Be careful what you wish for.
The Countess of Palmerton has lived her life by Society's rules, marrying the right man, bearing the required heir, and guarding her name at all costs. And what has it gotten her? A loveless union, a cold marriage bed and a reputation for perfect propriety.
Fleeing the whispers of her husband's scandalous demise, Olivia finds a haven at Idyllwild. Away from the gossip and glitter of London, she dares to cast a wicked wish to the winter sky.
Jack Bentley has a wish of his own, one he has no intention of leaving to the fickle fates. He will marry the stubborn widow, even if it means using her awakening passion to force her to the altar.
Goodreads
Published March 12th 2014 by Ellora's Cave Publishing Inc
Buy Links: Ellora's Cave | Amazon | Kobo
About the Author:
Lynne Barron always wanted to be a writer, if only she could decide what to write. Everyone told her to write what you know. It wasn't until she married her extremely romantic and surprisingly sensual husband that she was able to follow that advice. Lynne lives in Florida with her husband, son and a menagerie of rescued pets.
Website | Facebook | Twitter | Goodreads
a Rafflecopter giveaway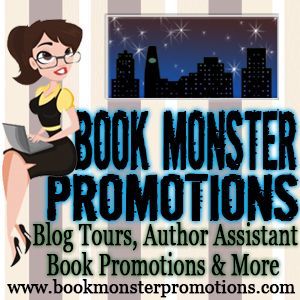 Website | Facebook | Twitter
Buy links are provided as a courtesy to the reader and do not constitute an endorsement by this blog or its owner.
In accordance with FTC regulations regarding giveaways, let it be known that Books and Fandom has not received nor does it accept any compensation for posting giveaways. Giveaways are at the the discretion of said tour host and/or author. All questions are to be directed to said tour host and/or author.