Lori Adams gives New Adult a haunting paranormal twist with the first novel of The Soulkeepers, a series that blends ancient legends and new myths with an enchanting mix of thrills, humor, and high drama.

Forbidden: The Soulkeepers, #1
Publication Date: April 15, 2014
Random House-Flirt
Buy Links: Amazon | BN
When Sophia St. James learns that she'll be moving from Los Angeles to a podunk town somewhere in Connecticut for her senior year of high school, she isn't expecting an otherworldly encounter. But there is more to Haven Hurst than meets the eye: it's home to a family of Guardian Angels, and she is the only one who can see them in spirit form. Sophia soon realizes she wants to see much more of Michael, an irresistible yet volatile Guardian who seems drawn to her too.
As Michael battles his forbidden desire for the beautiful young newcomer, one of Hell's most notorious Demon Knights arrives. Handsome and charismatic, Dante has come to claim the reincarnated soul of his lost lover trapped in Sophia. Cursed with the demon of Persuasion living inside him, Dante will use his seductive charms to lure Sophia into a dangerous game that ends with the kiss of death—unless Michael, who has captured Sophia's heart, can now capture her soul.
The thrills continue in Lori Adams's addictive series of paranormal romance—the Soulkeepers—featuring the hottest love triangle in this life . . . or the next.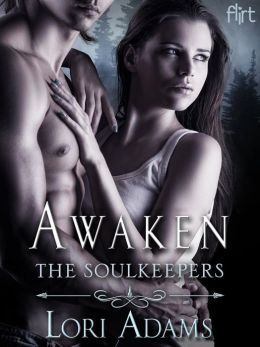 Awaken: The Soulkeepers, #2
Publication Date: July 15, 2014
Random House-Flirt
Pre-order Links: Amazon | BN
Sophia St. James has every reason to be happy: she survived the kiss of death from the seductive Demon Knight Dante and is free to be with Michael, her sexy Guardian Angel. She eagerly begins her Awakening to become a Spirit Walker and help lost souls cross over. But her training is fraught with setbacks, and Michael begs her to stop. The life of a Spirit Walker is far too dangerous, and he won't be able to protect her.
Then Dante returns, threatening to drag Sophia to Hell so they can finally be together. Terrified of losing everything she has worked for, Sophia turns the tables on Dante, luring him into a deception that may get them both killed. The stakes climb even higher when Dante's ally, Wolfgang, emerges from Hell with one order: kill Sophia. Will Michael once again be Sophia's saving grace or will the Awakening give her the power she needs to save herself?
About the Author:
Lori Adams is the author of the Soulkeepers series: Forbidden, Awaken, and the upcoming Unforgiven. She wrote her first book—about scary sharks—at the age of eight. Now she writes New Adult, young adult, and middle-grade fiction.
Originally from Oklahoma, Adams lives in Southern California with her husband and two daughters.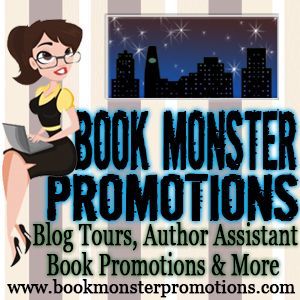 Website | Facebook | Twitter
Buy links are provided as a courtesy to the reader and do not constitute an endorsement by this blog or its owner.
In accordance with FTC regulations regarding giveaways, let it be known that Books and Fandom has not received nor does it accept any compensation for posting giveaways. Giveaways are at the the discretion of said tour host and/or author. All questions are to be directed to said tour host and/or author.