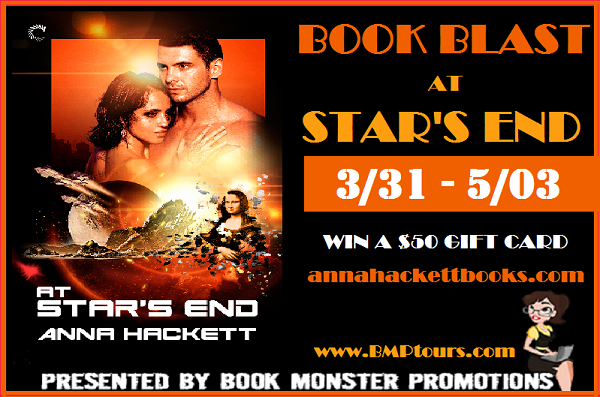 Dr. Eos Rai has spent a lifetime dedicated to her mother's dream of finding the long lost Mona Lisa. When Eos uncovers tantalizing evidence of Star's End—the last known location of the masterpiece—she's shocked when her employer, the Galactic Institute of Historic Preservation, turn its back on her. Left with no choice, Eos must trust the most notorious treasure hunter in the galaxy; a man she finds infuriating, annoying and far too tempting.
Dathan Phoenix can sniff out relics at a stellar mile. With his brothers by his side, he takes the adventures that suit him and refuses to become a lazy, bitter failure like his father. When the gorgeous Eos Rai comes looking to hire him, he knows she's trouble, but he's lured into a hunt that turns into a wild and dangerous adventure.

As Eos and Dathan are pushed to their limits, they discover treasure isn't the only thing they're drawn to…but how will their desire survive when Dathan demands the Mona Lisa as his payment?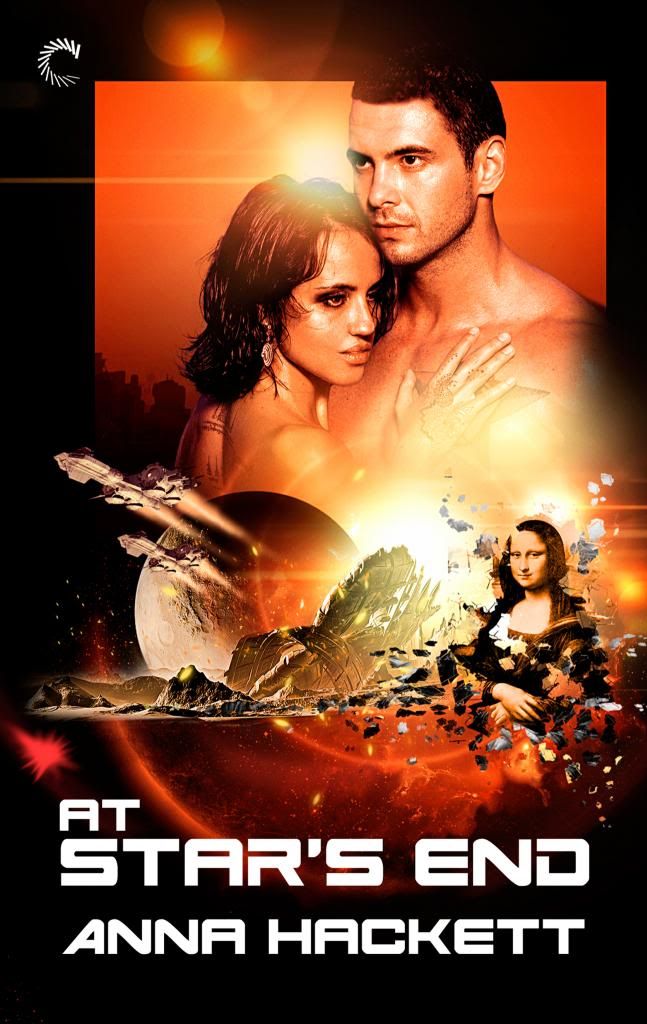 Published by: Carina Press
March 31, 2014
About the Author:
I'm Anna Hackett and I write action romance stories to thrill you, excite you and leave you inspired. I write about people overcoming unbeatable odds and achieving seemingly impossible goals to inspire you with the truth that the possibility exists for all of us to do the same. I love car chases, explosions and spaceships…and of course when the boy wins the girl. Oh, and I'm a sucker for that moment when the team is walking in slow motion, shoulder-to-shoulder heading off into battle.
After reading or writing an awesome action romance story, I'm left energized and feeling like anything is possible. I aim to give the same to my readers.
a Rafflecopter giveaway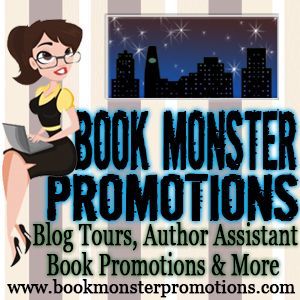 Website | Facebook | Twitter
Buy links are provided as a courtesy to the reader and do not constitute an endorsement by this blog or its owner.
In accordance with FTC regulations regarding giveaways, let it be known that Books and Fandom has not received nor does it accept any compensation for posting giveaways. Giveaways are at the the discretion of said tour host and/or author. All questions are to be directed to said tour host and/or author.